Interview
Kuami Eugene Is An Afrobeats Star In His Prime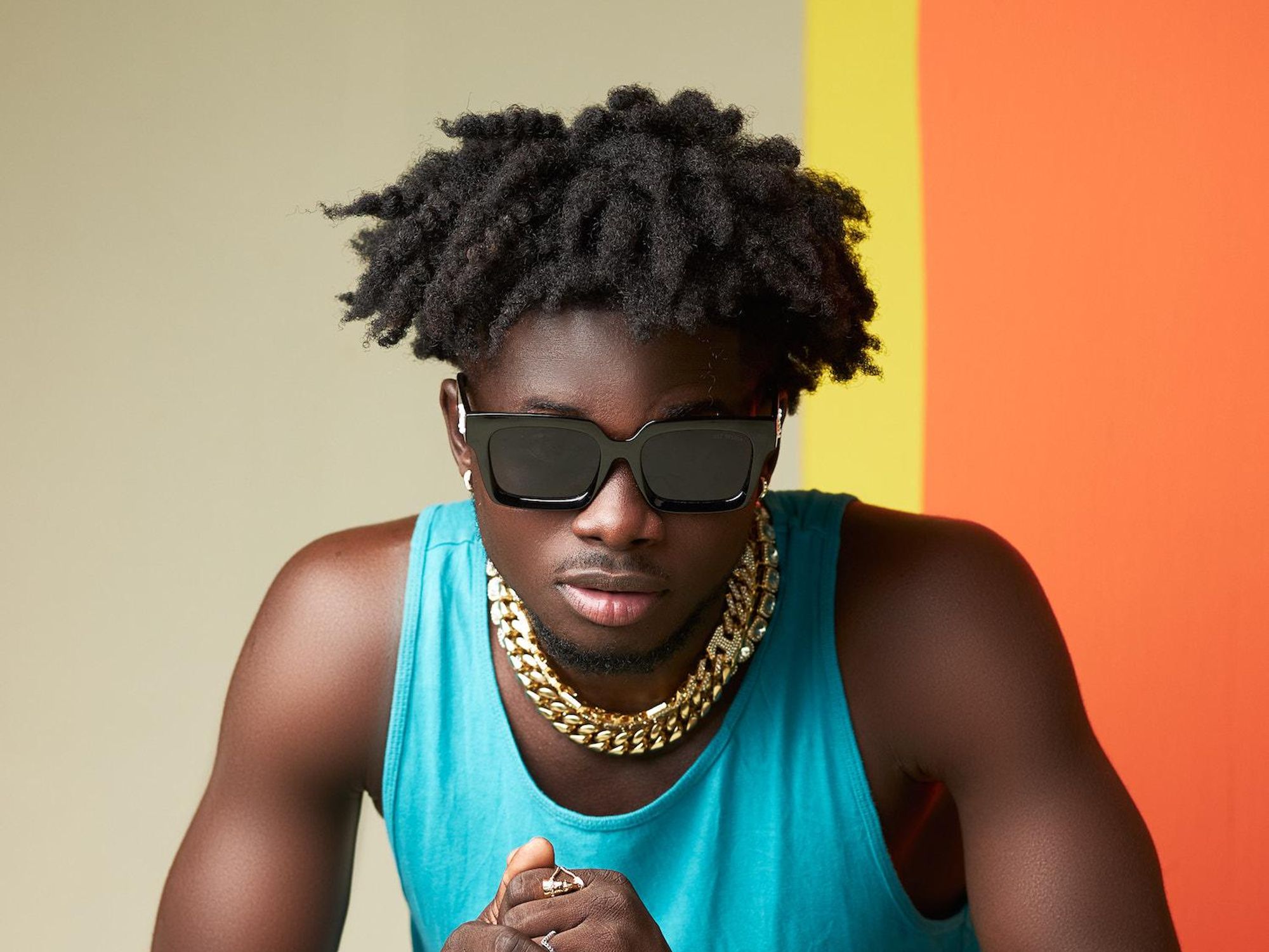 Photo courtesy of the artist.
The Ghanaian singer dishes out on his latest single "Dollar on You" and some exclusive tidbits on his upcoming EP Bangers.
Kuami Eugene is arguably the biggest hitmaker in Ghana right now. He has delivered a steady stream of songs that have consistently made waves since the beginning of his career in 2017. Over time, that hit-making power has only grown stronger and stronger with each new release performing as well or, even, better than the last. His last few drops have seen him deliver several solid bangers such as "Open Gate," one of the standout singles from his sophomore album.

Additional evidence of the singer's Midas touch are his chart-topping guest appearances — including on Okyeame Kwame's "Yeeko," Keche's "No Dulling," and Sarkodie's "Happy Day." Kuami has hand-delivered several hit records to a number of artists, even those who haven't had a mainstream hit in years, by virtue of his vocals simply being present. Right now, a Kuami Eugene feature is worth its weight in gold. The singer is on an incredible run as a young afrobeats star in his prime, and he's still looking to ascend higher levels.
Now, Kuami continues his stellar run with his latest single "Dollar on You," an infectious afrobeats tune that happens to be his first solo single of 2021. The star singer filled us in on his new single, creative process, and what's in store for his next project. Check out our conversation with him below.
This interview has been edited and condensed for length and clarity.
---
Kuami Eugene.Photo courtesy of the artist.
Tell us about your latest single "Dollar on You."

"Dollar on You" is an afrobeat banger that speaks about what people bring to the table in a certain situation. Be it in love, life, friendship, or in a relationship. It's a "you bring this, I bring that" kind of barter trade vibe. I sing, "If you put your body on me, I put my dollar on you." That's basically what the song means.
You're arguably the biggest hitmaker in Ghana right now. How do you feel about that?
It makes me feel good. It makes me feel like I'm working, and that's all I wanted to do. I also wanted the accolades for the work, and they're coming. So I think I'm doing good.
Do you have intentions of going international with your sound?
Yeah, 100%. It's very important. I think it's every local artist's dream to reach a wider group of people, and that's what I've been yearning for. It would definitely be best to get my music to reach people beyond Ghana, beyond Africa, all over the world. That's what I'm aiming for.
Kuami Eugene - Dollar On You (Official Video)youtu.be
You have a sound that's specific to Kuami Eugene. Everyone knows your sound. Do you have plans for experimenting with it or are you going to stick to what works for now?

I want to make a sound that the whole world wants to hear, but I don't want to let go of my fanbase at home — so I try to blend both. I think I have a few sounds that can resonate more with the outside world than with my comfort zone. I have dreams of the sound going to the whole world as well. If I switch up it shouldn't be a problem.
What's your creative process like? Can you give us an idea of how you make your music?
My creative process comes from the vibe, what's going on at the moment. If I want to talk about life, if I want to talk about success, it just depends on the mood I'm in and how I feel. The situations of the people close to me and what the masses go through also have an impact on my music. That's what inspires what I write. So it's about the vibe. If I'm in the studio and I have a dollar type of vibe, I write about "Dollar on You," and so on.
Should we expect a new project any time soon?
I'm actually working on an EP. My EP, which has a lot of bangers on it, is gonna be out very soon. It has more of an afrobeats focus and is for both the local and international markets. I haven't spoken about it, yet, actually but I guess the news is out. The title of the EP is Bangers and it has loads of bangers on it. Expect something great!