You can't talk about rap in Ghana without mentioning Kwesi Arthur. Since breaking out in 2017 with his smash hit "Grind Day," he's been one of the most sought-after rappers in the country, with a fanbase that is avid and unrelenting.

Kwesi Arthur fans have been waiting and campaigning for a new project from the BET Award nominee for quite a while now. His last full-length tape Live From Nkrumah Krom Vol. II (Home Run), the sequel to his groundbreaking debut tape of the same name, was released in 2019 with the help of Apple-owned artist and music development company Platoon.
The sophomore project presented a star-filled lineup of features, including dancehall icons Stonebwoy and Shatta Wale, Ghanaian rap elite Sarkodie, as well as Nigerian acts Santi and Mr. Eazi, but rather than easing the need for new music from Kwesi, it only increased the anticipation for a full-length project from the Tema-representing rapper. Last year, he followed up that tape with the aptly titled This Is Not the Tape, Sorry 4 the Wait II, a three-track EP he dropped with the intention of whetting the collective appetite of the Arthur hive.
---
His latest release, "Baako," is making waves right now. It's a tune assisted by the budding global afrobeats star Joeboy from Nigeria, on which Kwesi showcases his singing side once again in similar fashion to his 2020 single "Turn On The Lights". "Baajo" is an afrobeats bop wielding the combined strength of the two superstars and producer Yung D3mz, resulting in a surefire hit. In fact, the trio makes it look easy. As of today it's the number one song on Apple Music's top songs chart for Ghana, and with how good the song as well as who made it it's no surprise. At the moment, we're still looking forward to Kwesi's much-awaited full-length mixtape Son of Jacob, which he spills minimal details about, but does assure us that it's coming soon.
We sat down with Kwesi Arthur, and he spoke to us about working with Joeboy, the reason why Son of Jacob has taken so long, and when we can expect the tape. Check out the interview below.
This interview has been edited for length and clarity.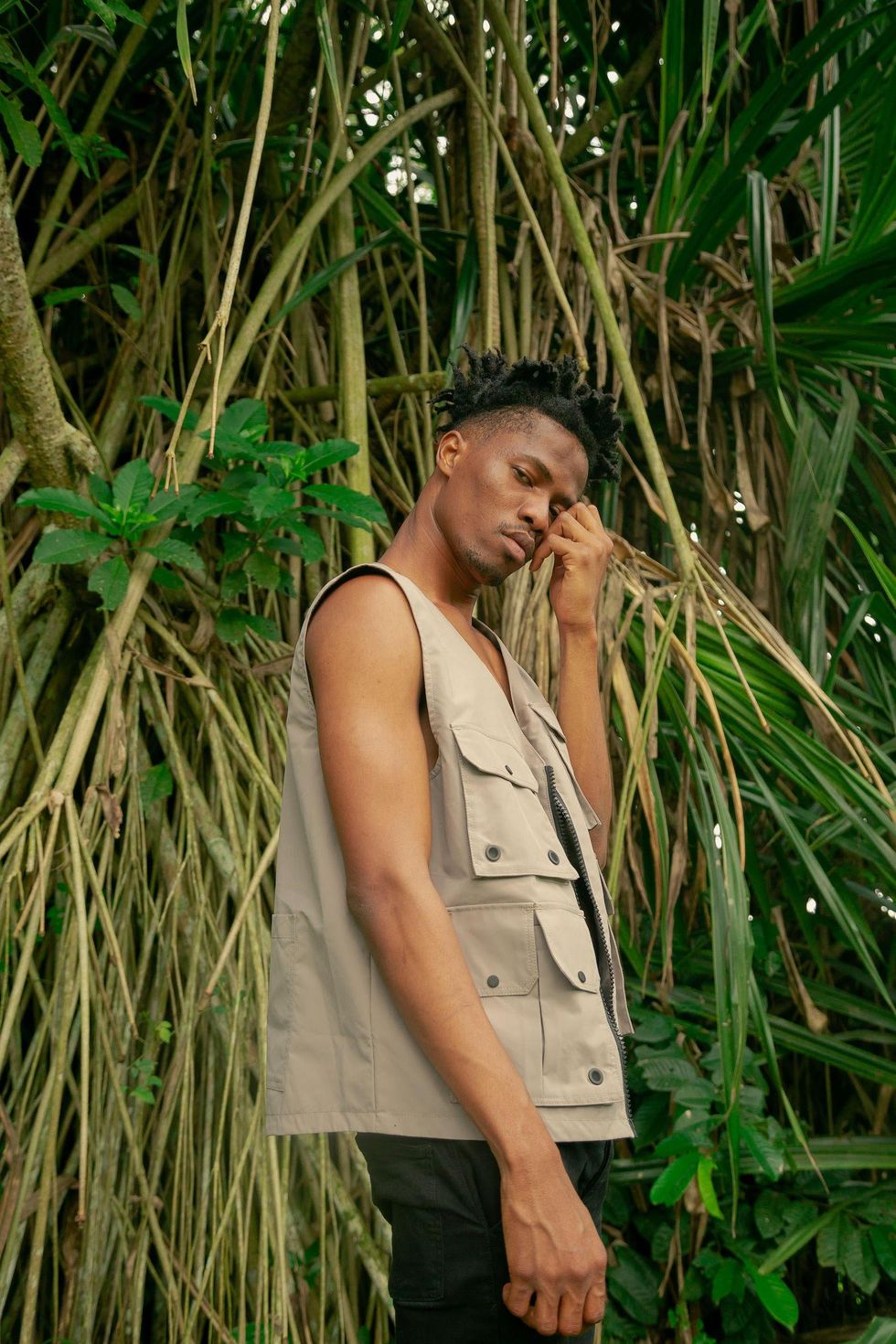 Photo courtesy of Kwesi Arthur.
So what have you been up to recently? At the moment, what does a day in the life of Kwesi Arthur look like?

Well not too long ago I did a couple shows. Recently I was doing this rehearsal thing for this virtual show I'm about to do, which I still haven't announced yet. That was like a normal day for me 'til corona hit. So I've been home since then. I record, I play FIFA or 2K, I go to the beach. I might have a couple meetings. I dey do normal human being stuff chale. [laughs]
Tell us about your latest single, "Baajo." What was it like working with Joeboy?
It was very cool, really easy. Joeboy is a fun and easygoing person. I sent him the song and he liked it, and he sent it back and the vibe was amazing. You know, "Baajo" kind of has this happy vibe to it. When I recorded it and sent it to my people, it to my people, they were all like "Yo chale Joeboy be the person you for get on this one" and I could tell too because he was the only one I had in mind when I was making it. So I hit him up and it was really easy. He came all the way to Ghana from Nigeria to shoot the video, he didn't stress us one bit. Everything was very cool.
Speaking of "Baajo," is this the new Kwesi Arthur sound? Is Kwesi Arthur now leaning more towards afrobeats instead of rap?
Most of the people who have followed me from the start know that you can't predict what I'll do. Sometimes I can't even predict what I'll be blessed with to do, you understand? Sometimes I'll rap, sometimes I'll sing, it just depends on the vibe. But this is not my new sound, this is just one of the songs that I've done, that I've been blessed with to give the world, so yeah. But I do have others coming up.
Kwesi Arthur - Baajo (Official Music Video) ft. Joeboyyoutu.be
How do you approach collaborations? I ask because most rappers on your level, you often see them on songs all over, the place going crazy with the features, but that isn't the case with you. Can you tell us why?

I have to like the song. It actually depends, sometimes we'll go to the studio together and we'll make something new. Sometimes we've already made stuff, like a song like Darkovibes' "Confirmed." I went to the studio, and he played me the song and I did the intro verse on there, you understand? So it actually depends. But I have to like the song first, yeah.
Why is Son of Jacob taking so long?
We just had some plans for the rollout and how the tape would go. Because corona hit and stuff and we've had some issues to deal with, so it couldn't be done on time. So we had to push it back. But this year, it's coming.
Can you give us an idea of when exactly to expect the tape?
Well I can't say much because we're still working on stuff. I'm not certain when, but it will definitely drop this year. That's a fact. 2021, it's dropping.
Can you at least tell us what to expect? Like musically or the features.
Well I won't put the features out for now, but I can say that it's just filled with thoughts I've had over the past year. What I've been through, my ups and downs over the past year. So people should just watch out for that. But we do have a couple of surprises on there.