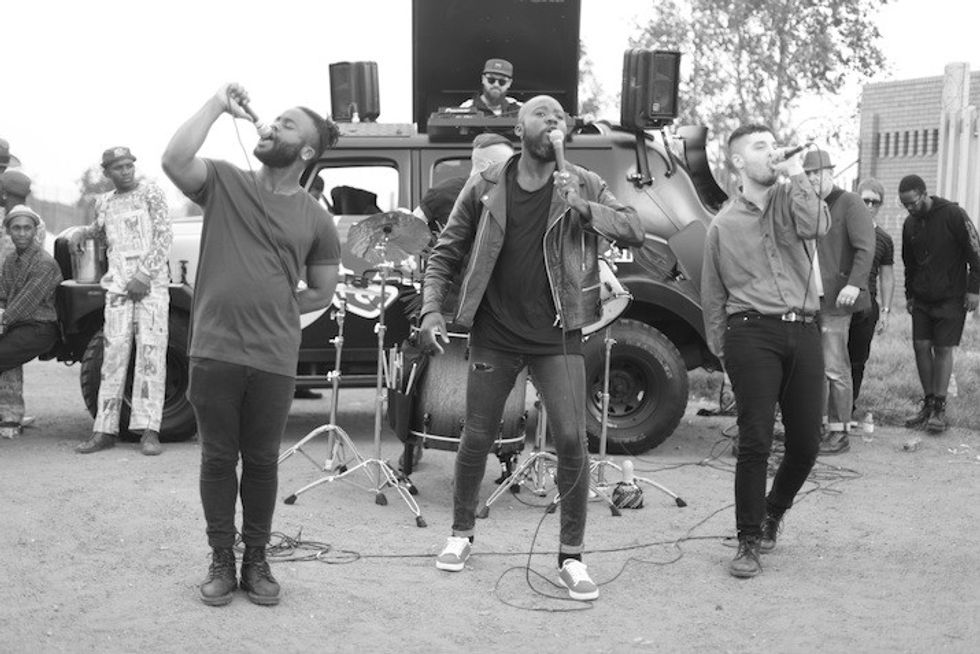 ---
Young Fathers Red Bull Corner To Corner in Soweto (Photo: Sims Phakisi)
After heading out on their first ever South African tour last month, 2014 Mercury Prize-winning Scottish/Liberian/Nigerian trio Young Fathers are now set to return to the Continent in September for Lake Of Stars in Malawi. The three-day, three-stage festival, which began in 2003, is set to go down September 25-27 at Sunbird Nkopola Lodge in Mangochi. We're still waiting for a full lineup, but so far other confirmed artists include Naija's Ric Hassani ("Dance Dance Baby Dance"), and Malawi's Gwamba, Danny Kalima, and George Kalukusha.
Artists interested in performing at this year's festival can apply by downloading an application form here and sending it to talent@lakeofstars.org by April 24th.
Tickets for those located on the continent are available for purchase here, and for the rest of the world here. Keep up with the festival on Twitter and Facebook, and stay tuned for more on YF soon. The group's sophomore album, White Men Are Black Men Too, is due out April 7 on Big Dada. For more, listen to their most recent singles "Shame" and "Rain Or Shine," and watch them catch up with Okayafrica TV down in Austin, Texas, for SXSW 2014 below.