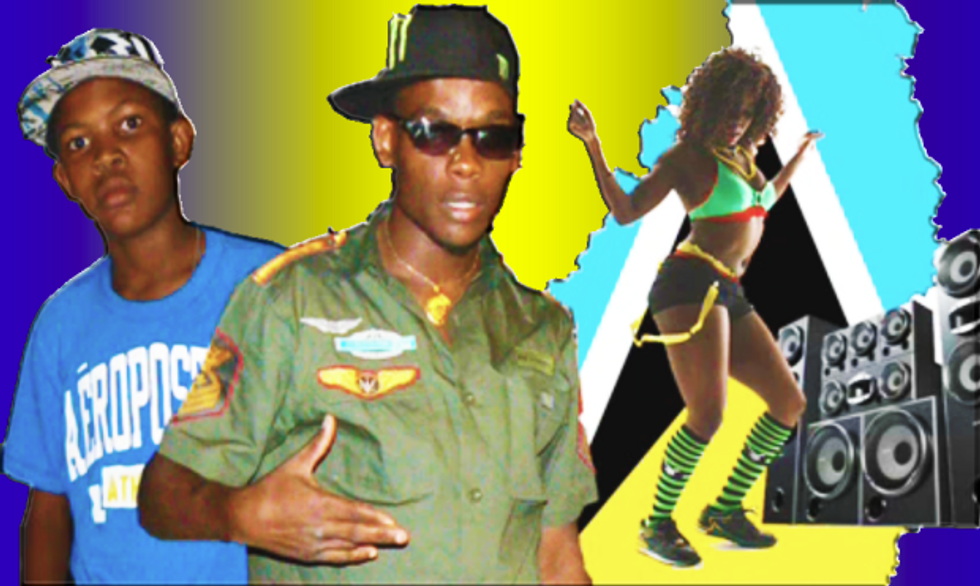 ---
Our LargeUp familia dish on the Caribbean-ization of Angolan kuduro:
FromGhetto Bassquake comes an interesting report on the growing popularity of Angolan kuduro music in the Caribbean and the Caribbean diaspora. The writer describes a surprise run-in with "Danca Do Sal" fom Angola's Helder, a landmark record for kuduro—a hybrid of African and Caribbean rhythms (specifically soca), techno and house music which developed in Angola in the '90s and has since become a major part of the soundscape in Africa's former Portuguese colonies — on Haitian pirate radio in Brooklyn, only to learn that the sound has taken root not just in Haiti but in St. Lucia, too.

Contributing to the Caribbean-ization of kuduro is producer Lashley Winter, aka Fox Productions, a young St. Lucian living in Brooklyn. Sample his "Hard Waste x3" kuduro riddim, and the "Nasty Snake" riddim from another St. Lucian producer, Slaughter Arts, self-billed as "the new age of kuduro made in St. Lucia," below. In which island will kuduro take up residence next?
Stream both Lashely Winter and Slaughter Arts tracks, plus DJ Skelly's "Baguy Sal Riddim" below.
[embed width="600"][/embed]
[embed width="600"][/embed]