Lazarus. His name came from the blisters and burns he suffered as a newborn on his parents' backs as they worked in the fields. As an albino in Malawi, his parents didn't have any sunscreen or protection—the other children didn't need it. From physical pains like that one to mental and emotional difficulties, Lazarus Chigwandali has endured much in his lifetime and has since dedicated his life to using music to fight against the persecution of people with albinism. You can now watch that journey as a documentary, entitled Lazarus, was made available to the public yesterday via The New Yorker.
---
People with albinism are often hunted in the region as some believe that limbs, body parts or deaths of those with the condition are magical and to be used for witchcraft. It makes everyday life isolating and dangerous for people with it. The film tells the intersection of three characters: Ikponwosa Ero, independent expert for the United Nations on the enjoyment of human rights by people with albinism; Johan Hugo, a seasoned and reputable producer known for his work with Baaba Maal, Mumford & Sons and in The Very Best; and, of course, Lazarus—his music the connection between all three.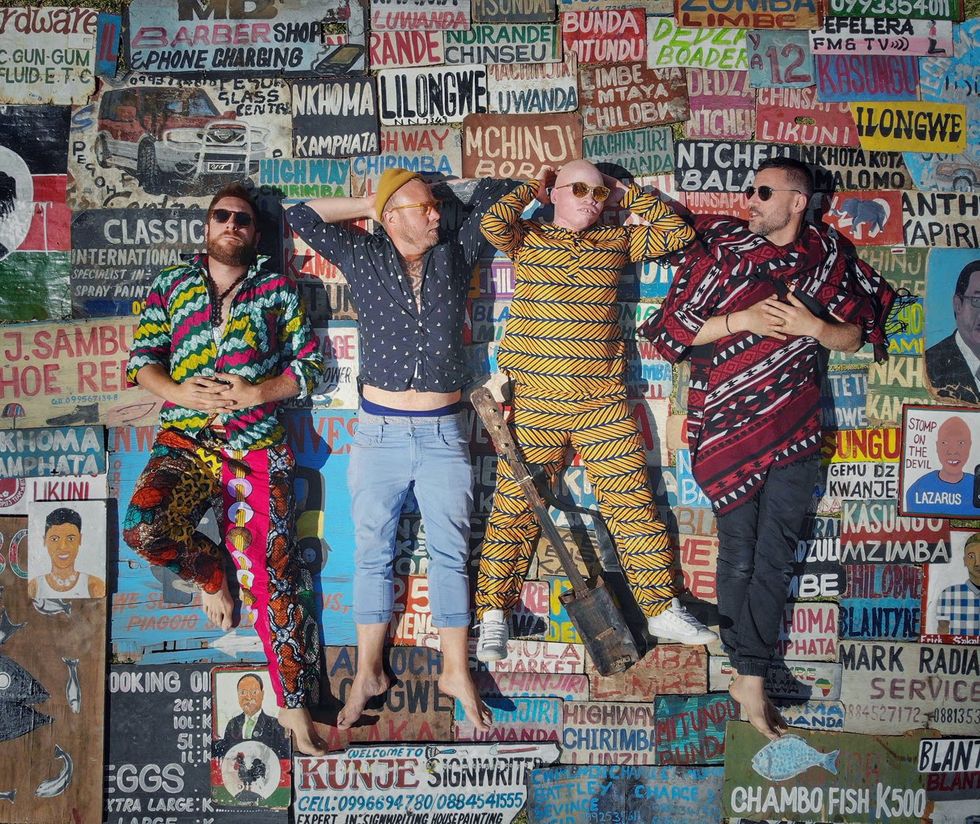 From left to right: David Darg, Johan Hugo, Lazarus, Bryn Mooser. (Photo courtesy of Johan Hugo)
When Hugo traveled to Malawi to meet and hear Lazarus in person, he hoped to at least record some of his music, but he also brought two friends in tow. Oscar-nominated and Emmy-winning director David Darg and producer Bryn Mooser. They were able to capture the essence of Lazarus' story, the beauty of his music (which has kind of an upbeat-early-ska-punk-rock vibe with an African twist), the power of his message and his journey from street busker in Lilongwe to music activist performing around the world. It's a tale of darkness and triumph, earning an Official Selection showing at Tribeca Film Festival and Best Documentary Prize at Hollyshorts. Watch it below and stream his debut album Stomp on the Devil.