Popular
Listen to Little Simz's New EP 'Drop 6'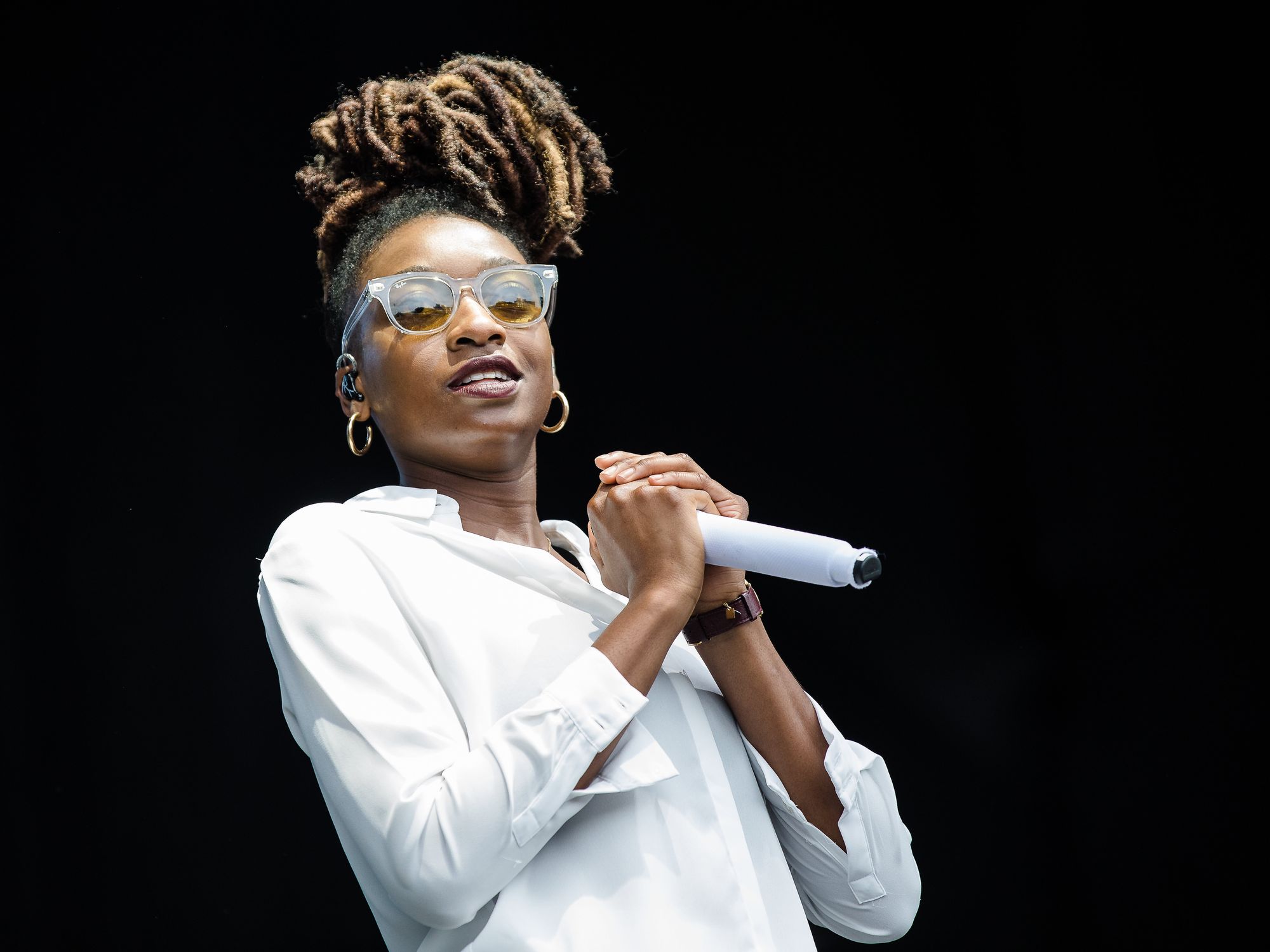 Little Simz performs live at Popload Festival on stage at Memorial da America Latina on November 15, 2019 in Sao Paulo, Brazil. (Photo by Mauricio Santana/Getty Images)
The rapper recorded the entire project in April while in self-isolation.
British-Nigerian rapper Little Simz shares her new EP, Drop 6, which she wrote and recorded within the last month of being on lockdown.
The project sees the artist delivering witty, self-assured lyrics on tracks like "might bang, might not," "one life, might live" and retrospective lines on "you should call your mum." It features production from TDE's Kal Banx, OTG, Kadz and more, while singer Alewya features on the closing track "where's my lighter."
The Mercury Prize-nominated rapper announced she'd be releasing the project with an Instagram post at the end of April. She released the 5-track project on Thursday and will also be holding a live listening session on Facebook, YouTube and Twitter today at 7PM (UTC).
---
"Thank you for being the lights that you are," Simz wrote to her fans in a press statement via The Fader. "You're all needed, valued, appreciated, and loved. Not just by me of course and I am sure I can speak on behalf of everyone you hold dear in your lives close to you. This is a turbulent time but we don't fold. We don't come from that. We will always be fine."
Drop 6 is the artist's first release since 2019's GREY Area, which was nominated for the prestigious Mercury Prize. Since then she's appeared on the hit Netflix series Top Boy.
Stream Drop 6 below via Spotify and Apple Music.