News
Loyiso Gola Details His Upcoming Netflix Special in New Interview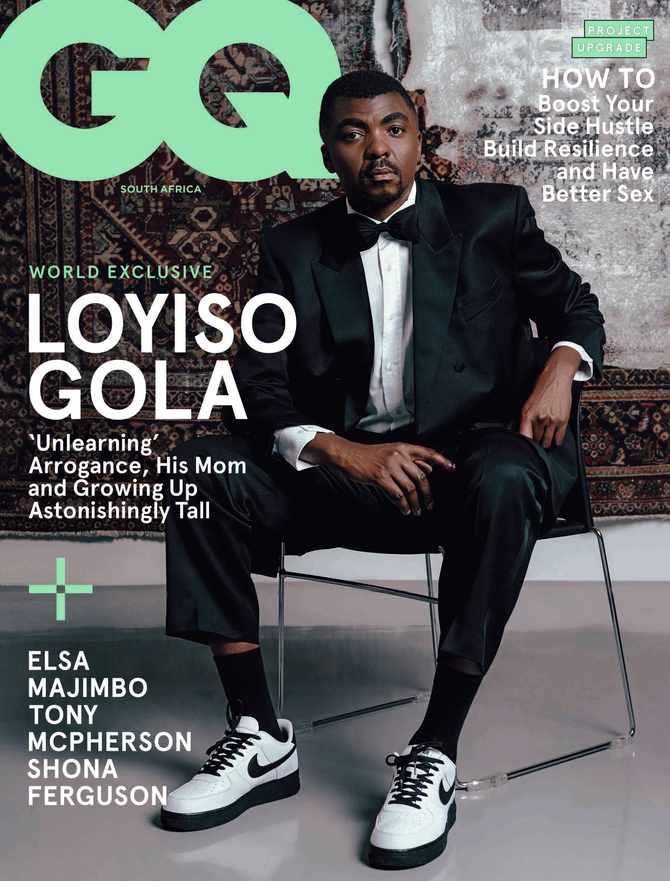 Loyiso Gola details 'Unlearning', his upcoming debut Netflix Special, a first for an African comedian, in new interview with GQ South Africa. "I consider 'Unlearning' a special piece art," he says.
Accomplished South African comedian Loyiso Gola's Unlearning is coming on Netflix on the 23rd of March. The stand-up comedy special is the seasoned comic's first on the streaming platform. It will also be the first solo stand-up Netflix Special. Gola made his first appearance on Netflix in 2018 on the streaming platform's Comedians of the Worldseries alongside fellow South African comedians Tumi Morake, Loyiso Madinga and Riaad Moosa.
Gola recently detailed the special in his GQ South Africa covert story. The special was recorded in one of the country's grandest art galleries, Cape Town's Zeitz MOCAA. He shared his reasons in the interview:
---
"The special communicates grand ideas, which is what art is: an artist uses a framework or method to express an idea. When you read about artwork you get to understand that. So, the special first into that. I'm trying to communicate ideas with which I've grappled. I consider 'Unlearning' as a special piece of art."
The filming of the special was done to a sold-out audience, and sharing his secret to success in the cover story, Gola said:

"I've been doing stand-up for 20 years since I was 17 years old. I've always maintained I have to be honest with myself. I don't talk about what I think will be funny; I talk about what I find funny. I have peculiar ideas when it comes to my comedy. Then, I think about how I can make it accessible to an ordinary human being, I communicate the crazy idea of unlearning but everyone gets it."
According to the magazine, on Unlearning, the 37-year-old comedian will explore his own experience of maturity and masculinity during apartheid in South Africa.
The current issue of GQ South Africa is the first under the leadership of the men's lifestyle magazine's new editor in chief, Molife Kumona who took over from Nkosiyati Kumalo.
GQ South Africa's March/April 2021 issue is on sale now. Head over to GQ South Africa's website for more information about the issue.
Watch the trailer for Loyiso Gola's upcoming Netflix Original Special below:
Loyiso Gola: Unlearning | Date Announcement | Netflixyoutu.be