Video
Lupita Nyongo'o Stuns In the Music Video For Jay-Z's 'MaNyfaCedGod'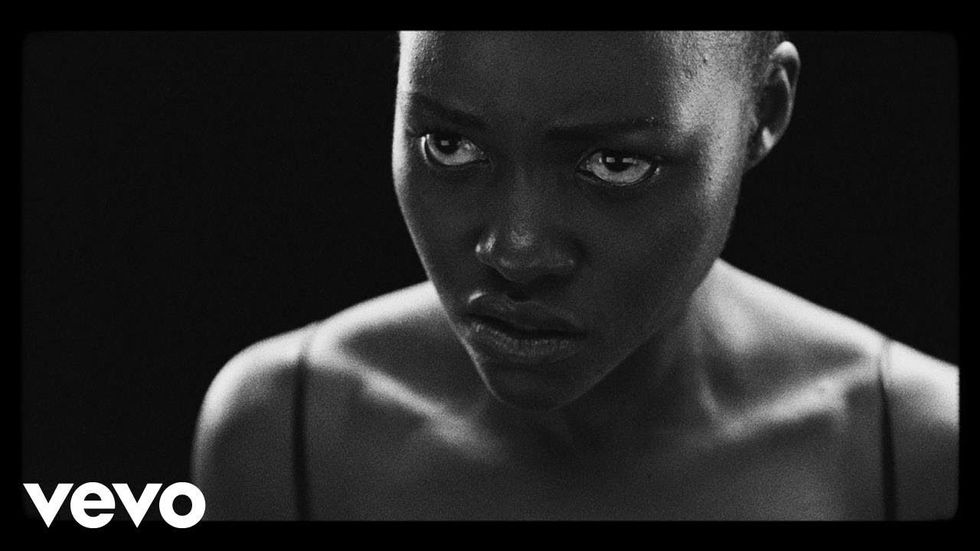 Lupita Nyong'o stars in the music video for Jay-Z's ''MaNyfaCedGod'
Lupita Nyong'o is the star of Jay-Z's latest music video "MaNyfaCedGod" featuring James Blake.
---
Since the release of his latest album 4:44 the rapper has dropped one striking music video after another, and this one is certainly no different.
The video begins with Nyong'o and a partner taking a gleeful stroll in the park. The quote "Our external reality is an opportunity to heal an internal upset," flashes across the screen, before the video shifts to show the Kenyan actress giving a stirring solo dance performance, much eerier and affecting than the video's opening scene.
Nyongo's performance chops are on full display—she clearly didn't win that Oscar for nothing. Watch the music above.
Jay-Z's previous video for 'Moonlight' featured Issa Rae, Tiffany Haddish, Lakeith Stanfield, Jerrod Charmicheal and more in an all-black remake of the popular 90s sitcom Friends.