Producers taking on the onus to become their own foremen is a familiar phenomenon in the music industry. How this transition is conducted and the type of artist they become is where the real interest lies.
---
British-born, Nigerian artist Maleek Berry has produced certified bangers like "The Matter" for Wizkid, "Baby Hello" for Wande Coal and "Finito" for Iyanya. He took it a step further by producing nine songs for Wanted, Wande Coal's first post-Mavin album. He also acted as the project's co-executive producer—big shoes to fill considering the previous occupier was Don Jazzy.
Berry is 28 years old this year. He was 17 years old in 2005 when T-Pain released his sophomore album Epiphany. T-Pain, along with his Konvict Music label boss, Akon, dominated pop charts at the time—a run that started in 2004 with Akon's debut, Trouble, followed by T-Pain's 2005 debut Rapper Ternt Sanga—and ended in the late noughties when both artists music careers began to tail off.
If you missed their ubiquitous presence, rest assured that Berry didn't. He's made an EP that not only draws from that period, but is also an ode to it. And he's done so without synthesising his voice—one of the surprising finds on his debut EP, Last Daze of Summer. It's easy to wonder why he's waited until now to put out a solo project considering the hits he's co-created for others and his impressive voice (which, with its nasally slant is recognizable, yet not distinct from the deluge of singing voices on the radio.)
"Flexin" and "Eko Miami," with their identical drum arrangements, are the most reminiscent of a cache of songs by T-Pain which includes "I'm Sprung," "Bartender"(with Akon) and "Can't Believe It." They're both feel good songs about having money and larging it up. The lyrics won't trouble the head, but they will make it bob a good deal. Featured on "Eko Miami" is Geko whose oaky voice adds a rough texture to the track, and to the project as a whole.
On "Let Me Know," Berry asks a lady with whom he's been "best friends for a year now" if he's more than just a friend to her. He even goes as far as to say that he'd serve a life sentence for her—it's quite the commitment to make to someone whose affections are not guaranteed, let alone sustainable. But it's pop so it's fine.
"If you ain't trying to spend that money, she gon leave ya" is the one sore thumb of lyric that makes "Lost In The World" less of the morality tale that it purports to be. Otherwise, it works well as a lament for a fickle lover who was "wifey material...before the love was material." Nonetheless, Berry is secure enough to admit that he still thinks highly of her when he sings, "me no lie, you're still the baddest."
Berry's writing is serviceable at best. The metaphors are tidy, but far from profound. Take this instance from "Nuh Let Go" when the rapper quips: "me want to operate on you but I got no patience/and you can be my hotel I'm here to stay." Again, it's pop so it's fine.
"Kontrol," the EP's first single and first on the track list, is easily the most successful song. This is where Berry's more dominant sensibilities—simple and catchy hooks, thumping but not hideous instrumentals, efficient though uninspired lyrics—having honed many a hit, are on full display. It's about booty shaking and not to be deconstructed any further.
At 6 tracks, and with a clear musical direction from a formidable craftsman, you get the feeling that Last Daze of Summer is focused and tightly controlled from conception to execution. What you don't get are new vocal or sound ideas. Perhaps that will come when he drops his album proper.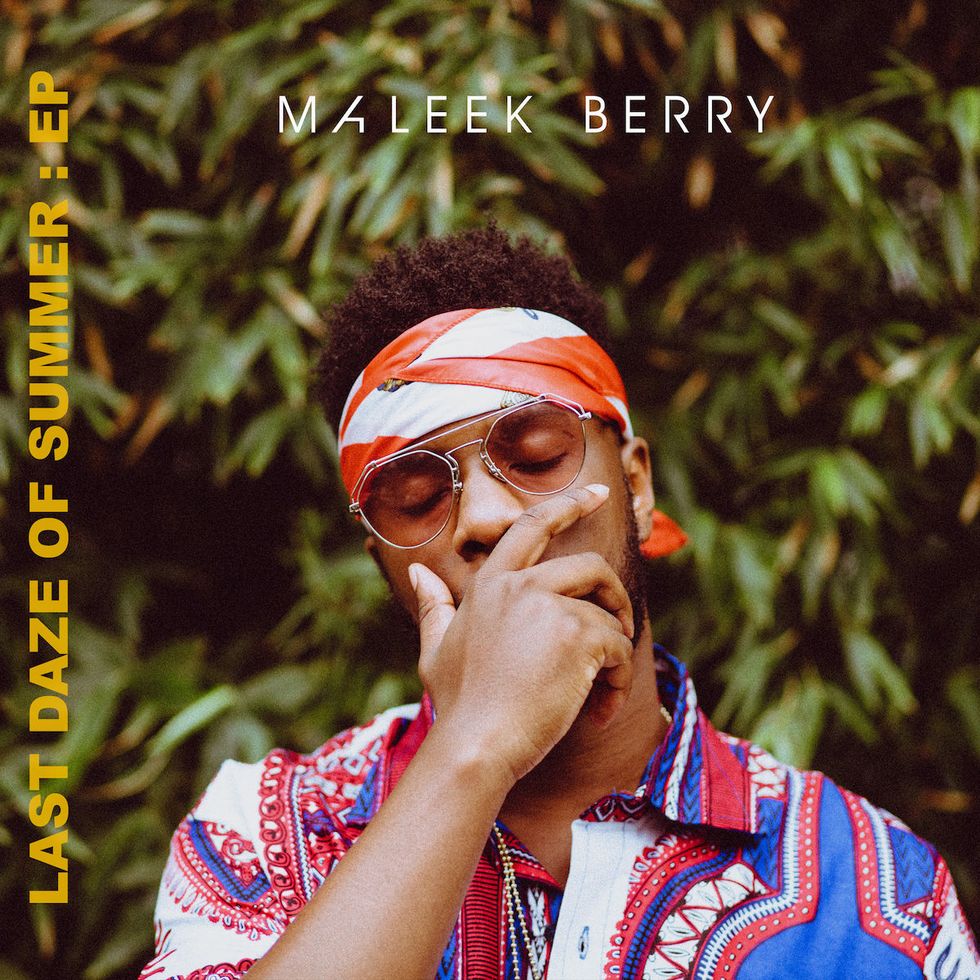 Sabo Kpade is an Associate Writer with Spread The Word. His short story Chibok was shortlisted for the London Short Story Prize 2015. His first play, Have Mercy on Liverpool Street was longlisted for the Alfred Fagon Award. He lives in London.