Film
Who Will Make The Great Mandela Film? (Not Justin Chadwick)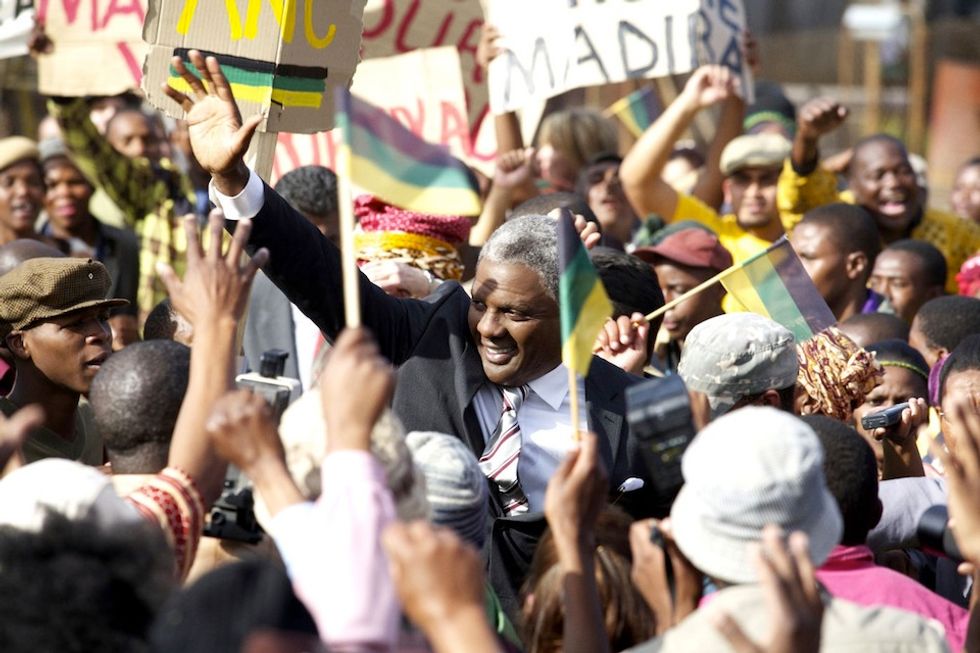 We run down Hollywood's latest attempt at a Nelson Mandela film, Justin Chadwick's 'Mandela: Long Walk To Freedom.'
---
First of all Mandela: Long Walk to Freedom isn't the first Mandela movie. Perhaps Clint Eastwood's Invictus is the only other with a similar level of hype– and they're more or less the same sort of movie, like they were all made by Bono using the Hallmark guide to making movies. Just like Invictus, it's boring– though if you want to see a similar style of hagiographic filmmaking, watch Gandhi.
The film fixes Nelson Mandela into four definite portraits. The lovable rogue with a heart of gold. The young firebrand leader complete with the expected cries of "Mayibuye Africa!" and "Amandla!" The jailed man who mellows in jail, fighting for long trousers. And finally the Reconciler, the man who now meets with Naomi Campbell and David Beckham. In each of the four eras, key moments and people are glossed out, turned into nameless figures or treated like disciples of the Mandela cult. Walter Sisulu is nothing more than a hand on the shoulder of Mandela, a comforting small man with spectacles who constantly looks up to Mandela, figuratively and literally. No mention is made of their reformation of the ANC. Ahmed Kathrada is nothing more than "Kathy," comic relief when Riaad Moosa speaks his three lines and the rest are voiceless names in the background of Mandela's rise to sainthood. Oliver Tambo, quite depressingly, is forgotten in all this noise, relegated to a one-minute shot and Albert Luthuli, Mandela's early mentor is never mentioned or seen. Yes this is a film about the Hollywood Nelson Mandela, but to omit the history of others, to gloss over the history of the struggle to frame it as one man's struggle, is the principle mark of any Hollywood version of a struggle or revolution.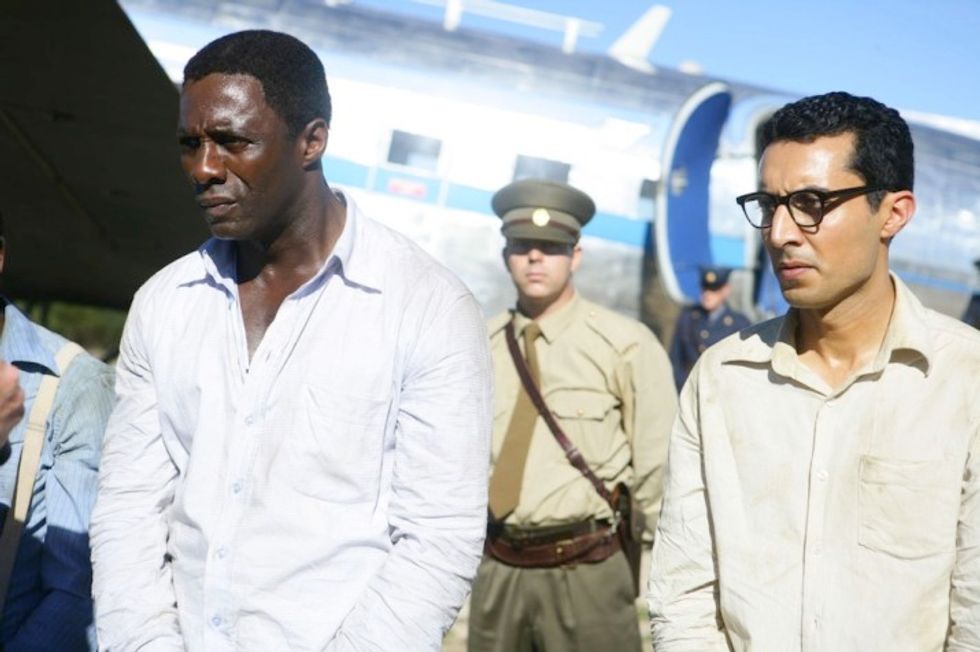 The films paints the crucial events of Nelson Mandela and South Africa's life as nothing more than a Wikipedia list of "Important Dates of South Africa." Robert Sobukwe and the PAC are non-existent, Communism and the SACP are non-existent. I could go on and on, add other names to the list such as Steve Biko or Govan Mbeki but there is no point. The movie has two and a half hours to adapt Mandela's life and does a poor job of it. Asking for some political complexity, or at the very least frame the issues of Nelson Mandela's life within the context of the wider political complexities, are like asking Kanye West to shut up, i.e. impossible. Somehow director Justin Chadwick and producer Anant Singh managed to render Apartheid banal– we get images of the "dompaas" and "net-blankes," you can hear the word "Kaffir" off-screen if you clean your ears regularly. Yet the true horrors of Apartheid are kept hidden. The daily nightmares that must have made up Nelson Mandela's life are not depicted. In fact it seems like Nelson Mandela was the only man capable of dragging South Africa out of Apartheid or fight for long pants on Robben Island.