Video
Watch M.anifest & Obrafour's 'No Shortcut to Heaven' Video Set At A Mining Site In Eastern Ghana
Ghanaian emcee M.anifest and hiplife legend Obrafour release the visuals to their thought-provoking song, "No Shortcut to Heaven."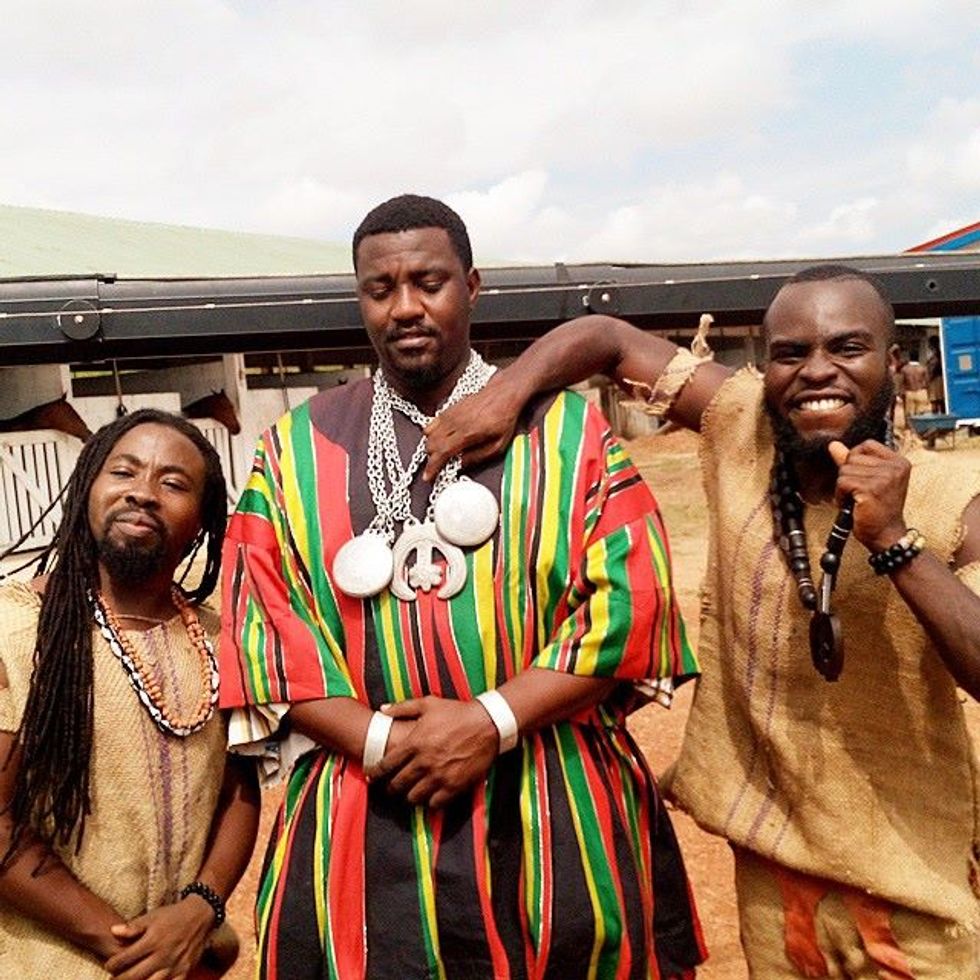 ---
Obrafour, Ghanaian actor John Dumelo, and M.anifest on the set of the forthcoming video for "Odasani"
All week Ghanaian emcee and songwriter mavin M.anifest was on social media hyping the new video for "No Shortcut to Heaven," his collaboration with hiplife great Obrafour off the Apae: the Price of Free album. Early last month we saw the two join up yet again on "Odasani," the first single off Obrabour's forthcoming Obrafofro LP. While we await visuals for their latest song, they've finally come through with the long-awaited storytelling video for " No Shortcut to Heaven" today. Over loud synths courtesy of G-mo Beats, M.anifest recounts in a deep, commanding voice a boy's rise to success (heaven) through hard work and dedication. Directed by Film Fam's Garth Von Glehn, who previously linked with M.anifest on his SA/Ghana collab "ProVerb's M.anifest," the choreographed video is set in the Eastern Ghanaian towns of Akosombo and Kwabeng, where M.anifest plays the role of a miner panning for gold and Obrafour dons all white as he sings the hook. Watch below, and read our April 2012 interview with M.anifest in which he speaks about his time in Minneapolis and hiplife influences, including Obrafour himself .