Music industry executive and longtime Fela Kuti manager, Rikki Stein, recollects his nearly five-decade-old history with the Master Musicians of Joujouka—from his first encounter with them in the 1970s, to them opening Glastonbury Festival in 2011, up until their recent performance at this year's Dior Defilé in Marrakech.
I've been very lucky. Over the past 50 years I've enjoyed the privilege of being around and working with some of the world's most gifted musicians, mostly as friends. I often hear it said that you should never work with friends. Rubbish! I only want to work with friends! Why? Because you can say more or less anything to your friends. It was on that basis that my friendship with Fela developed in the early eighties into a 15 year working relationship.

But much earlier, in 1970, I found my way up into the Rif Mountains of Morocco where I encountered a tribe of musicians. I was so blown away by what I found there that I tore up my return ticket and stayed for a couple of years. I'm talking about the Master Musicians of Joujouka.
---
Mohamed Mokhchan, Rhiata Master. Photo By Stn Lens.
I left school when I was 15 and consider my time in Joujouka as my 'formal education.' My university. Since the fifties, world travelers, deep thinkers and cultural icons have been finding their way to up to this idyllic mountain village: Brion Gysin, Paul Bowles, William Burroughs, Randy Weston, Brian Jones, followed by the rest of the Rolling Stones, Ornette Coleman and Timothy Leary, who wrote a piece about what he found there, entitled "The Four Thousand Year Rock 'n Roll Band."

The Master Musicians of Joujouka play the rhaita, a strident double-reed instrument, and drums, as well as flutes and a variety of hand drums and other instruments. But the meat and potatoes of Joujouka's music are the rhaita and drums, which create an extraordinary wall of sound, enhanced by their circular breathing and musical mastery. For centuries their music has nourished the population of the surrounding mountains and valleys, receiving a tenth of the crop in return for their musical services.
In 1980, I carried 35 of the Master Musicians around Europe for three months. A decade ago, I met Frank Rynne, a young Irish guy who was doing exactly the same job with the same musicians (or their offspring) that I was doing almost 50 years ago. In 2011 we joined forces and brought them to Glastonbury Festival where they opened the festival on the main stage and subsequently took them to the Villa Medici in Rome, the Centre Pompidou in Paris and, last year, sent them to the Festival de Frue in Japan. Many of them are elderly now but they still blow up a storm!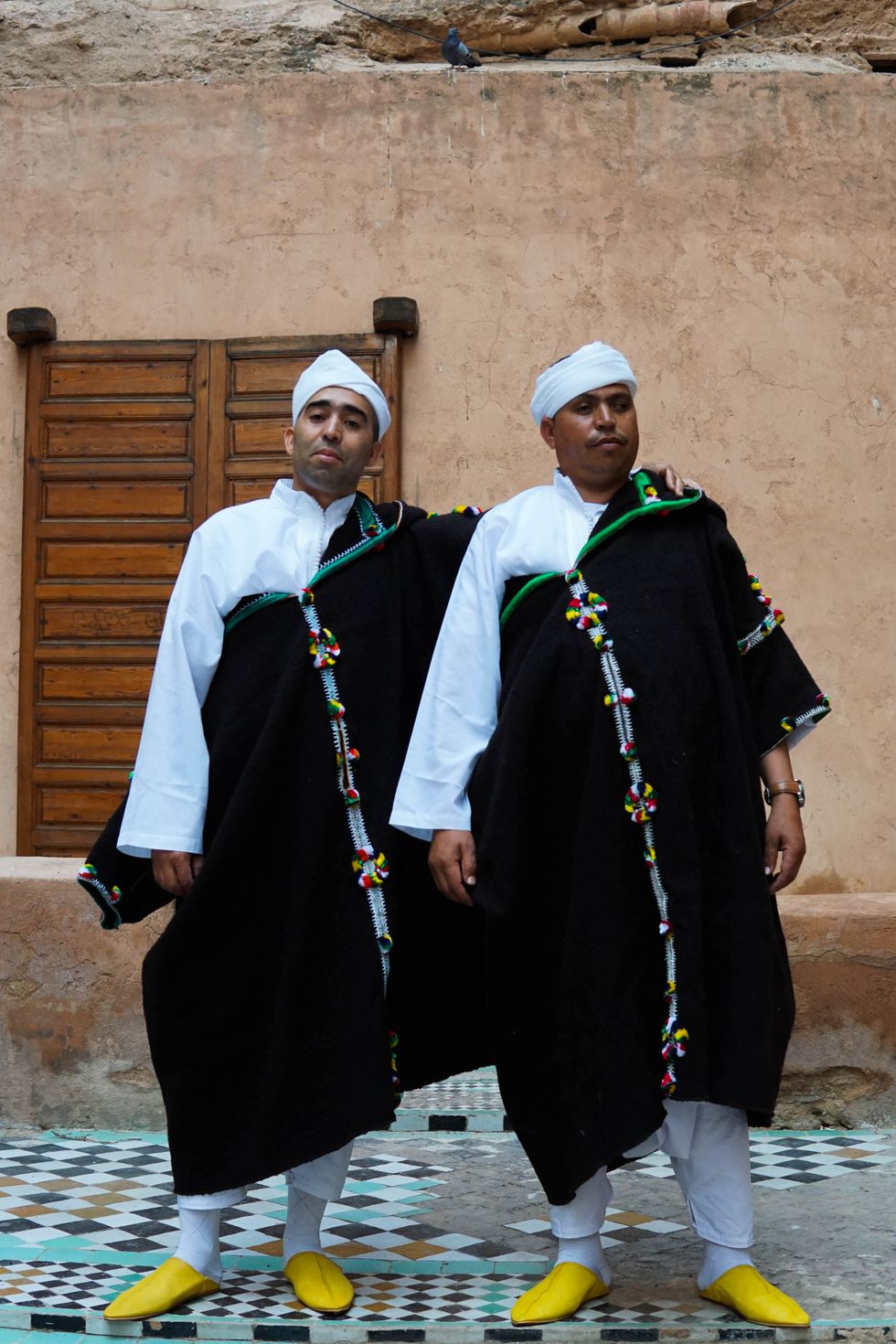 Drummers Mohamed Majdobi and Abdelslam Bata before the Marrakech show. Photo By Stn Lens.
Two weeks ago, on Monday, April 29, The Master Musicians of Joujouka were invited to animate the Dior Defilé in Marrakech, a lavish affair in the grounds of the ancient El Badi palace where 100 of the world's top models displayed Dior's new collection. The musicians shared this task with The Orb, a renowned electronic music group. Musical Director for the show, Michel Gaubert, conceived and directed this visionary collaboration between these artists for Dior and Bureau Betak, working closely with both groups. Here's the official Dior broadcast of the event.

Browse through photos taken by Stn Lens (my daughter, Chantal) documenting the Master Musicians during their time in Marrakech.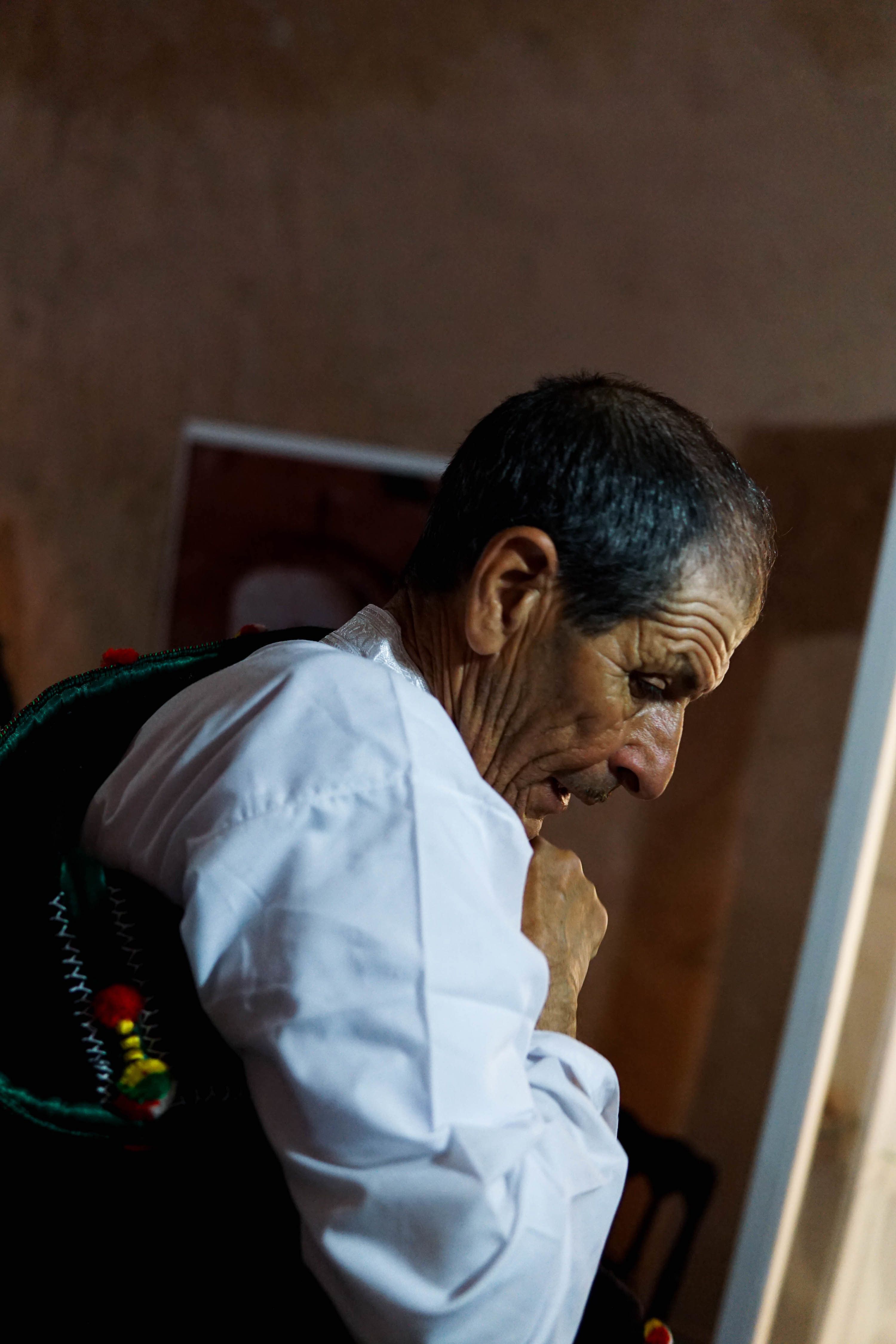 Abdelah Ziyat, Rhiata Player. Photo By Stn Lens
Abdeslam Bata , Ahmed El Attar, Mohamed El Attar and Mohamed Majdobi. Photo By Stn Lens
Abdeslam Bata, Rhiata Player. Photo By Stn Lens
Abdeslam Rtoubi, Lead rhiata player
Ahmed El Attar before the show. Photo By Stn Lens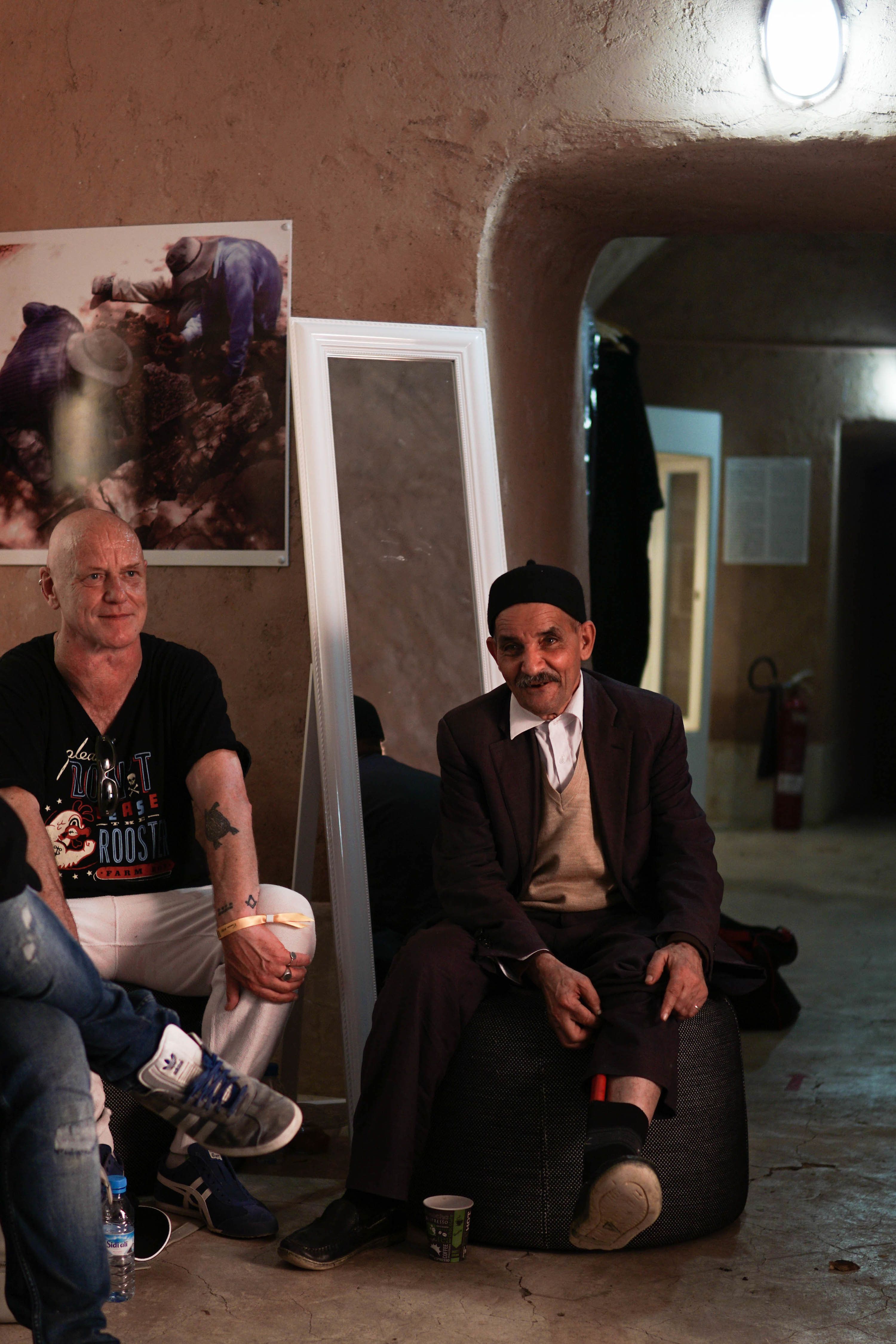 Alex Paterson founder and leader of The Orb and Mohamed El Hatmi. Photo By Stn Lens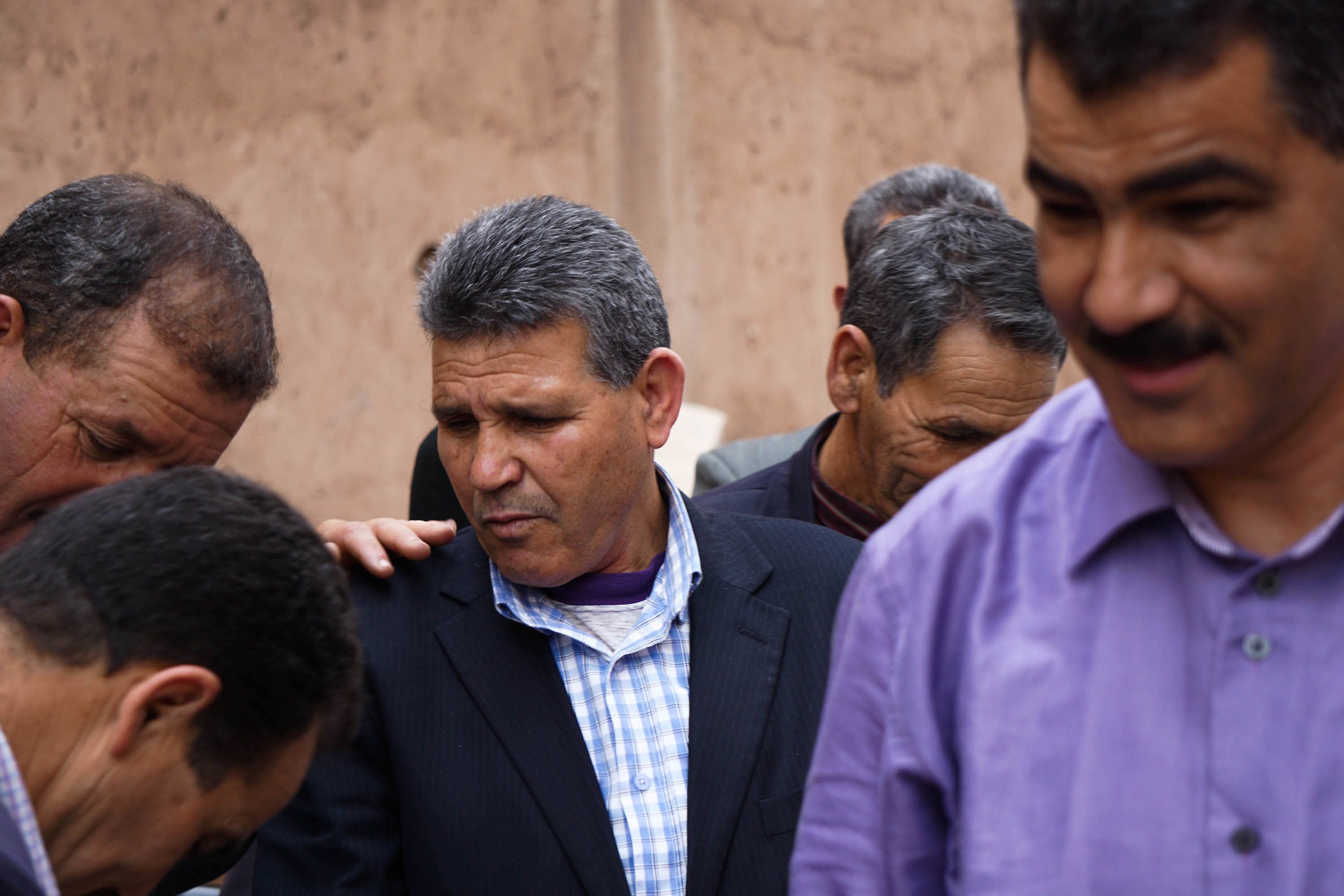 Arriving at El Badi Palace. Shot by Stn Lens
Dior Cruise 2020. Photo By Stn Lens
Drummers Ahmed Talha and El Khalil Radi backstage. Photo By Stn Lens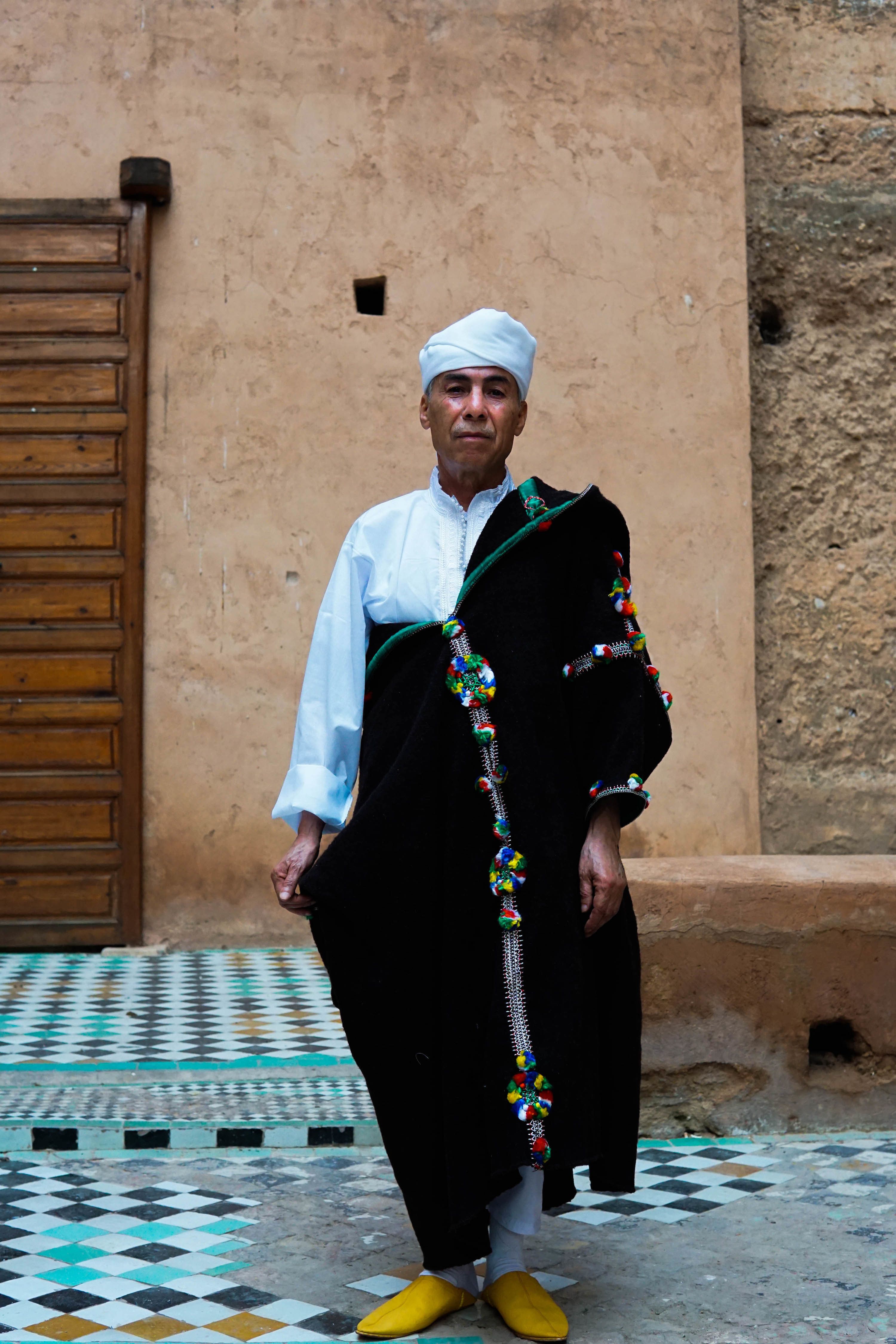 El Ayachi Guennouni, Drummer. Photo By Stn Lens
El Ayachi Guennouni, Moustapha Selmouni, Ahmed Talha, El Khalil Radi, Mohamed El Hatmi. Photo By Stn Lens
El Khalil Radi, Drummer. Photo By Stn Lens
El Touhami Talha, plays Lead rhiata and Ahmed Talha. Photo by Stn Lens
Model Faretta walking for the Dior Cruise 2020 show. Photo By Stn Lens
Mohamed El Attar and Abellah Ziyat. Photo By Stn Lens
Mohamed El Attar Rhiata player. Photo By Stn Lens
Mohamed El Attar. Photo By Stn LensMohamed El Hatmi (Boujeloud). Photo By Stn Lens
Mohamed El Hatmi (Boujeloud). Photo By Stn Lens
Portrait of Mohamed Mokhchan the 87 year old rhiata Master. Photo By Stn Lens
Shailene Woodley and Lupita Nyongo Dior Cruise 2020. Photo By Stn Lens
Soundcheck, El Badi Palace. Photo By Stn Lens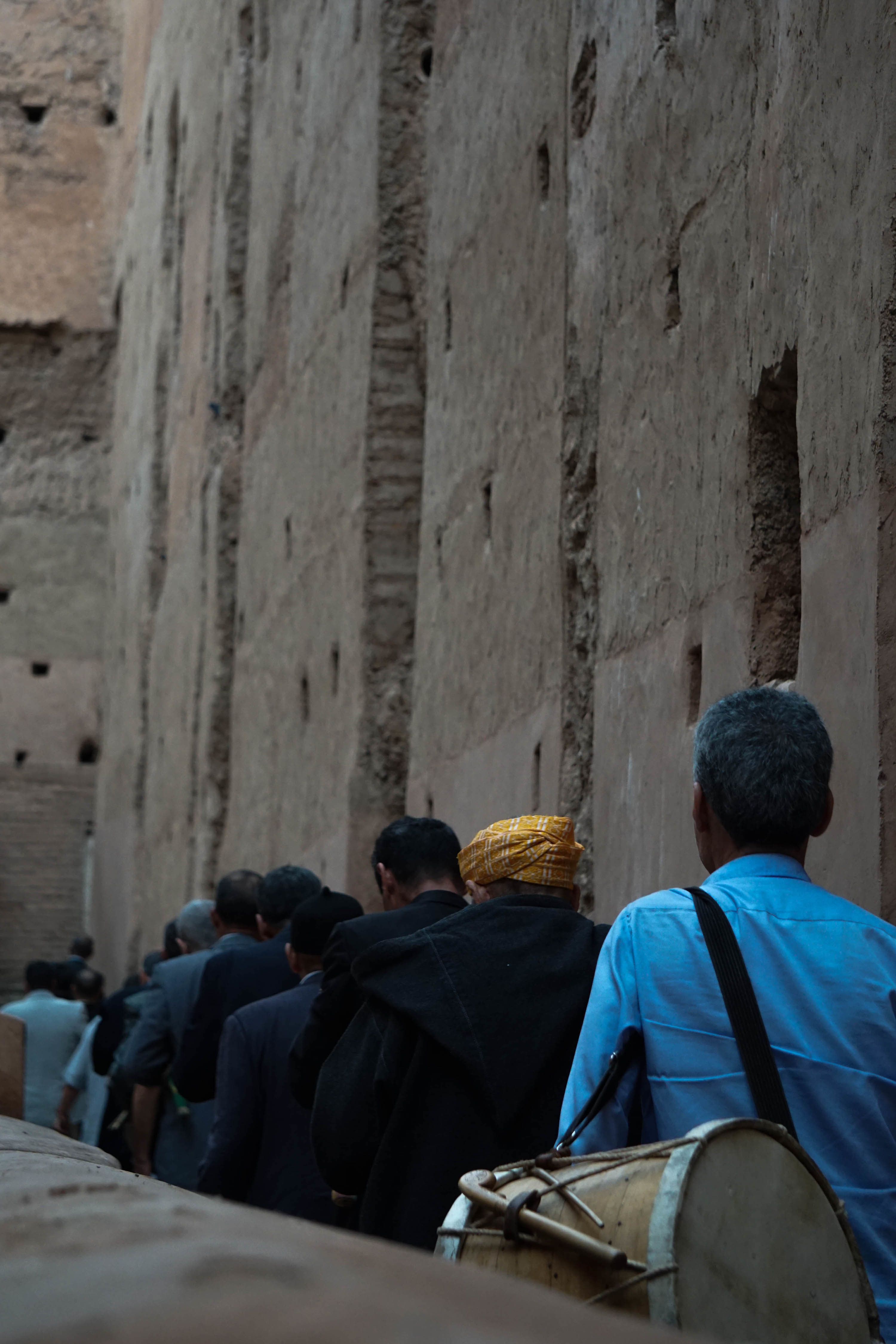 The Maste Musicians Of Joujouka heading to soundcheck. Photo By Stn Lens
The Master Musicians Of Joujouka collaborating with The Orb for Dior Cruise 2020. Photo By Stn Lens
Dior 2020 Cruise Musical Director, Michel Gaubert, meets Master Musicians Of Joujouka group leader Ahmed El Attar. Photo by Stn Lens
The Master Musicians of Joujouka soundcheck at El Badi palace. Photo by Stn Lens
The Master Musicians of Joujouka soundcheck. Photo by Stn Lens
The Master Musicians Of Joujouka. Photo By Stn Lens