Cameroonian-American novelist Imbolo Mbue joins ranks with authors Chimamanda Adichie of Americanah, Yaa Gyasi of Homegoingand Igoni Barrett of Blackasscreating a new canon of African literature.
---
Mbue first captured our attention when she inked an exceptional million-dollar deal with Penguin Random House in 2014 for her eagerly awaited debut work Behold the Dreamers, released in March, that tells the story of a Cameroonian couple and their son who settle in Harlem hoping to capture their piece of the American dream amidst the 2008 financial and housing market crisis.
The '90s music and tennis-lover, who flashes her winning "million-dollar smile" in Glamour magazine's September issue, tells Essence magazine her big idea arrived while she was taking a stroll through NYC's Columbus Circle in the spring of 2011 when she noticed chauffeurs waiting for executives in front of the Time Warner building.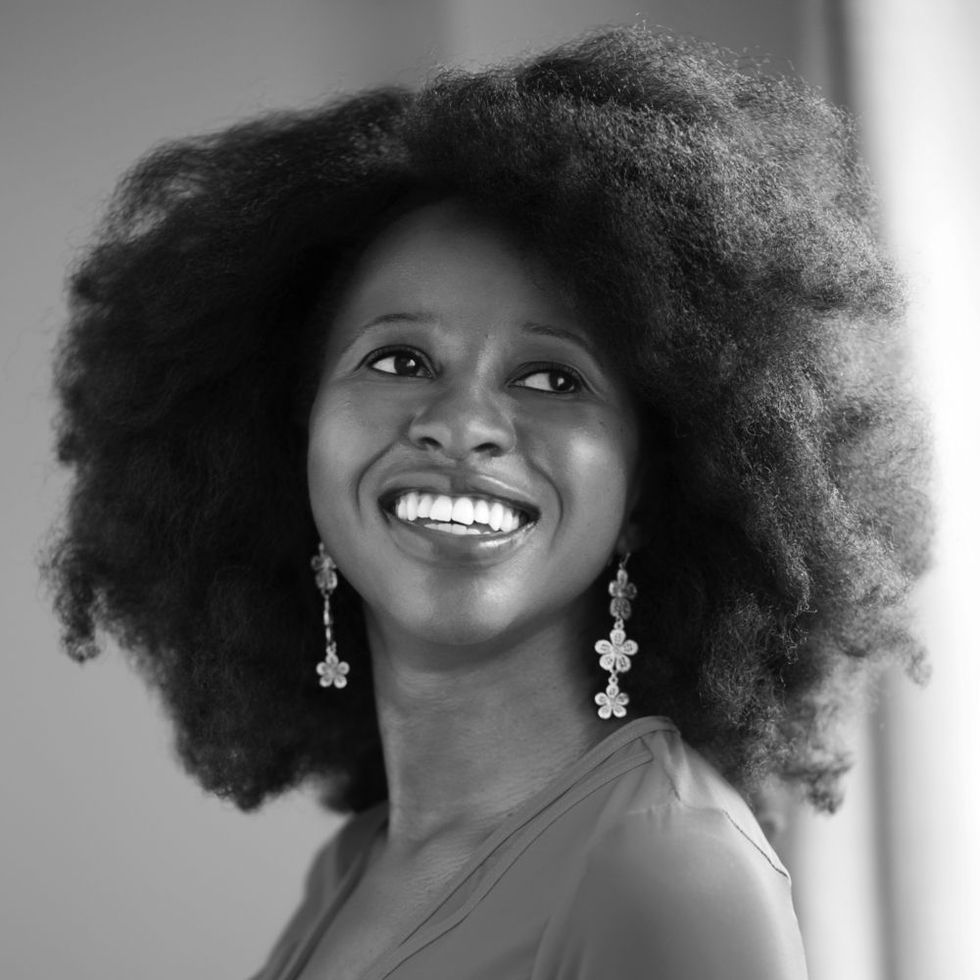 Photo credit: Kiriko Sano
"I started thinking about the relationship between the chauffeurs and the executives and the ways in which the recession might have affected the men and their families," Mbue says.
That moment in time would inform the main conflict of protagonist Jende Jonga whose job as a chauffeur for a Lehman Brothers executive along with his ability to provide for his family becomes threatened when the financial services firm implodes, and difficult decisions must be made.
Inspired by Toni Morrison's book Song of Solomon, and the Heinemann African Writers Series and British classics that she read growing up, Mbue began the hard work of fiction-writing at 21-years-old. In the case of Behold the Dreamers, which she began writing after that pivotal flash of genius in 2011, Mbue decided it best to write about what she knows best—the Cameroonian immigrant experience. The 35-year-old author, herself, hails from Limbe, resides in NYC with her husband and children, and has lived in the U.S. for more than a decade.
"I wrote about people like myself—Americans, non-Americans, people pursuing dreams, people questioning which direction they should go with their lives, immigrants in search of a better life, people striving to get out of poverty, get an education, and so on. In many ways I see myself in the characters even though it's not my life story," she shares.
And of course, no come up story is complete without rejection, and Mbue has had her fair share of it, shopping Behold the Dreamers around.
"I kept on rewriting the book and resubmitting to agents, including Susan Golomb, who was one of my dream agents," she explains. "It was a long ride, and in the Summer of 2014, Susan Golomb agreed to represent me. A few months later, she sold the book."
Mbue's success along with those of her contemporaries signals the world is finally ready to embrace a new generation of African and diasporic authors who own their personal truths and deftly weave it into their storytelling. We can't wait for what lies ahead for her.