Shot on location at The Shrine, Meji Alabi's video for "Ma Lo" by Tiwa Savage depicts Lagos nightlife as a heady and hedonist bliss featuring large amounts of smoke and drink, scuffling thugs, loving couples, steamy dancing, palm fronds and the tag-team of Savage and Wizkid—a visual feast that improves on an already winning song produced by Spellz. The video went on to shock Nigerians online by amassing 500,000 views in its first day.
---
The audio version of a new song might float on the many streaming services as though orphaned, but only when a video is released does it earn a new life on YouTube where visual interpretation, for good or bad, determines if a song will be viewed again—and the song enjoyed again.
Afropop's reigning queen, Tiwa Savage's decision to have Alabi direct two of the singles on her project—"Ma Lo" and "Sugarcane"—attests to the quality of his work, which, in turn, is a potent addition to her brand.
"Major thing for the music video medium is that you take the song elsewhere," says Alabi. "You give a song extra legs." This is his guiding principle which would apply to any music video and is a philosophy he takes very seriously. In the video for "Sugarcane," released a few days before the New Year, Alabi utilized tableau photography; where the composed artificiality is heightened by pastel colours, bold makeup and doll-like theatricality. He brought a similar sensibility to "Kontrol" by Maleek Berry, the hit single off his Last Daze of Summer EP.
"It's definitely a look that people have attached to me especially since 'Kontrol'...and it's cool. Why not?" Alabi says.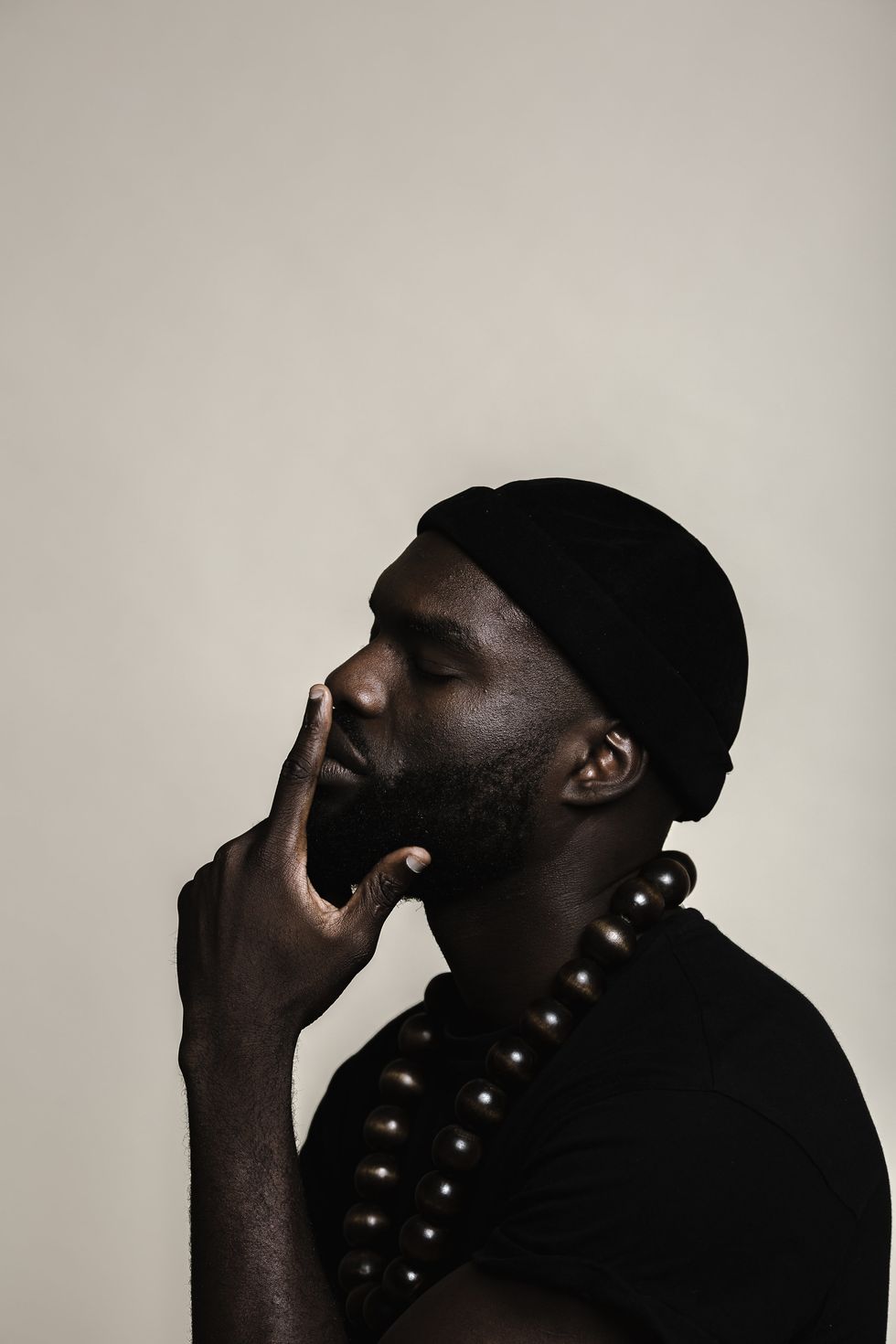 Photo by Joshua Kissi
In the back of a London Starbucks, I put it to Alabi that his visual style would seem to fall into two broad categories: one influenced by the striking colours of pop art as seen in "Kontrol" and "Sugarcane," and the other is characterised by high taste in fashion and conceptual art, as seen in Asa's "Satan Be Gone" music video and visual for Seyi Shay's "Crazy." Alabi disagrees. "I like to dabble," he insists. "You know what I mean? So whether it's fashion or whether it's pop art, or something a bit more gritty and real, I've shot a lot of different things along the spectrum. I think I'm very versatile."
Watching his videos again after the interview, I realised that I might've simplified his range to make sorting through his many videos easier. The bubblegum palette of "Kontrol" and "Sugarcane" and the high ideals of religiosity in "Satan Be Gone" and concept and performance art in "Crazy" do not accurately represent his entire visual range, but are simply the apotheosis of either categories.
This might even be independent of whether or not he believes the classification exists in his oeuvre. Alabi's overwhelming concern when shooting is usually with the precise task at hand. "We think about every little thing in the frame to make sure that as an overall picture it grabs the viewer," he says. "I guess that's where you can say the fashion influence comes from."
As if to further dismantle my lazy theory, Alabi broaches a recent video he made. "All Night" which features Mr Eazi, is by British rapper Yungen, who's usually seen in casual streetwear devoid of any outre or recognisable personal taste: "We made him look a bit more high fashion than he normally does. It wasn't ultra high fashion where it's like, 'Oh my god what is he wearing.' He had some designers on. It was a bit different from his usual look."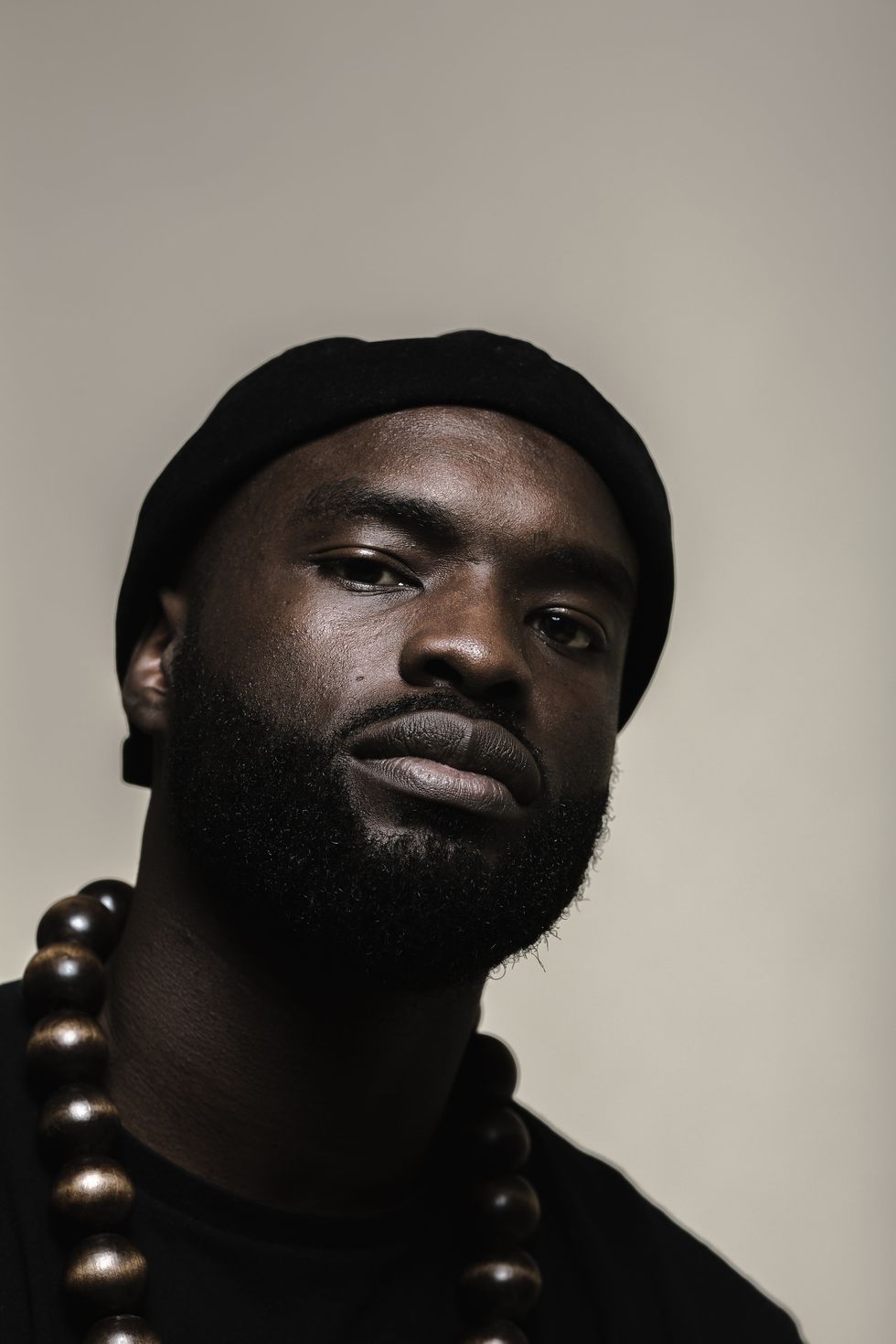 Photo by Joshua Kissi
Alabi travels a lot for work, shooting in different countries and such a lifestyle, in his words, "allows you to gain a different perspective on life or even certain situations which definitely have an influence on my work consciously and subconsciously." Photos of an in-demand and globetrotting music video director may impress on Instagram but he says flying around a lot is the "worst part of travelling besides the security at airports" and most enjoyable is "being on the ground, eating the food, shooting dope stuff with people who you may never meet again—documenting history."
With such a peripatetic way of life, where then would he consider home? "I've always felt like an outside in my home countries," he says. "I have this weird accent where it is hard to put a place on it. But home for me is where the heart is and that's with my partner and children who are currently based in Sweden."
In July we wrote about "For Life" by Runtown in the article, the "Best Videos of 2017 So Far."
"Director Meji Alabi," we wrote, "has made the model as much a focus of the video as the artist, sometimes blurring out Runtown, when other directors would slavishly train the camera on the artist."
Set in a modest flat and the hallways of an estate block, as well as external shots around graffiti and shrubbery, the cast of two show a natural ease and genuine fondness you'd find in real life loving couples. As well as photo-stills, a recurring stylistic tick in the video has both leads in stationary poses which adds a studied coolness to it. Asked what the idea or inspiration is here, Alabi says:
"It just a mood. It's hard to explain but it's very easy to explain as well. A lot of emotions are unspoken. You know what I mean? When you kiss somebody, the moment before the kiss is actually just as important as the kiss itself, if not more important. The way they look at each other. The way maybe one's lip flinches or something like that. That moment there is just as important. Really, it's about capturing the in-between, not just the action itself. And there you find a lot of beauty in between, the subtleties."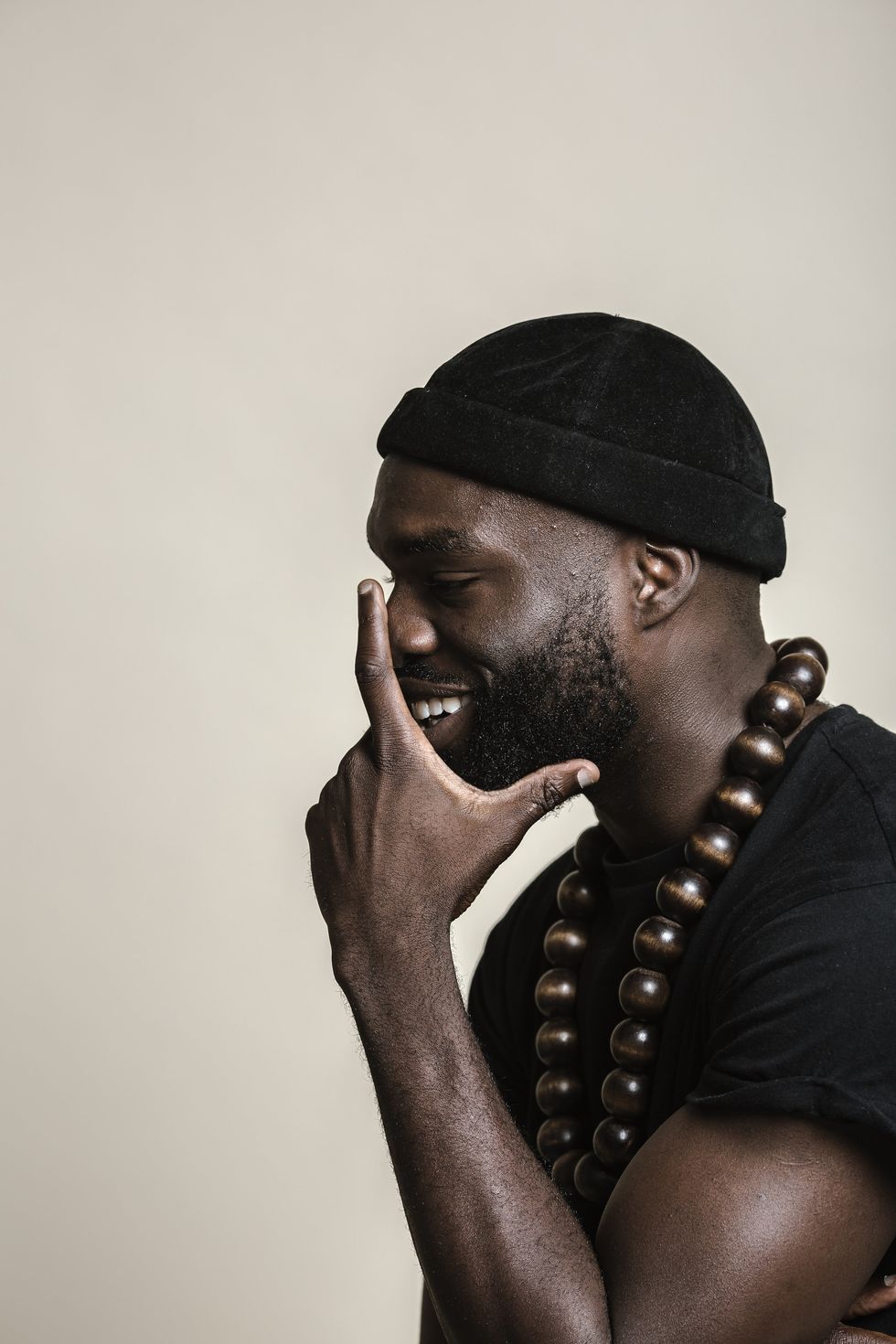 Photo by Joshua Kissi
Has he consciously developed these subtleties?
"I think it's just over time. I'm kind of a lover boy at heart. That's all it is." This sensibility in Alabi is helped by the rigour he brings to his work as explained by model Portia Okwocha from the Runtown video, her first: "I actually found it a little tense because I could tell he had a vision and I felt the pressure to execute it but he was very patient with me and he was happy to do a scene over and over again until every detail was touched on."
According to Lavern Thomas, manager to Poe, the first rapper signed to Don Jazzy's Mavins imprint, the video for Poe's first single "Man Already" was being directed by Tchisz Nelson, one of JM Film's staff directors, when Alabi offered to drop in and supervise. "Once on set," says Thomas, "Meji jumped straight into co-directing with Nelson, encouraging Poe to bring energy and conviction to his performance. He gives as much energy as he's expecting from his artists. It's contagious and helps to instil confidence."
This assiduousness identified in Alabi's videos and work ethic starts at the preparatory phase of a production and extends into his daily life. He keeps a paper notebook and writes treatments on his computer which is synced to a phone, which also does most of the physical information gathering so that "every time I see a photo, I snap it. Every time I see an advertisement I like, I take a picture. I'm getting into this film phase. I get a lot of ideas from people around me, really. The experiences that I've had, they hanging out. Life in itself is probably the best inspiration."