Mélissa Laveaux is, along with Arcade Fire's Regine Chassagne, one of the most famous Canadian-Haitians in the music scene. As the child of Haitian migrants born in Canada, there is a complexity to honoring both cultures the same way, especially when the country of your parents is a distant one and your ties to it are few and far between.
One would expect the Canadian music scene to give her the respect and acclaim she deserves. Yet Laveaux openly admits that she was never offered a record deal in Canada, or played a major festival in her hometown, Ottawa. "My career in Canada is nearly non existent except for punctual appearances at the Montreal Jazz Fest or Festival les Nuits d'Afrique."
---
Is this why Radyo Siwèl was born, out of a need to celebrate her other country, Haiti? Maybe. But regardless of how Laveaux feels about Canada, Radyo Siwèl is a well-deserved celebration of the rich musical culture of Haiti. It's a relatively short 12-track album, featuring mostly folk and rock covers of classic Haitian songs around the theme of the American occupation of the island between 1915 and 1934. "I had a vision for the album, covers of songs that were sung during or written about the US Occupation. It's storytelling. Haitian musicians would often choose traditional songs to express discontentment with the political climate."
Sometimes, mainstream media tends to depict Haiti as a cursed island. Because it was the first Black republic in the world which dared to fight Western countries, it seems like some in the West take pleasure in seeing Haiti struggle through natural disasters and political crises, as if it has to forever repent and pay the price for standing against imperialism.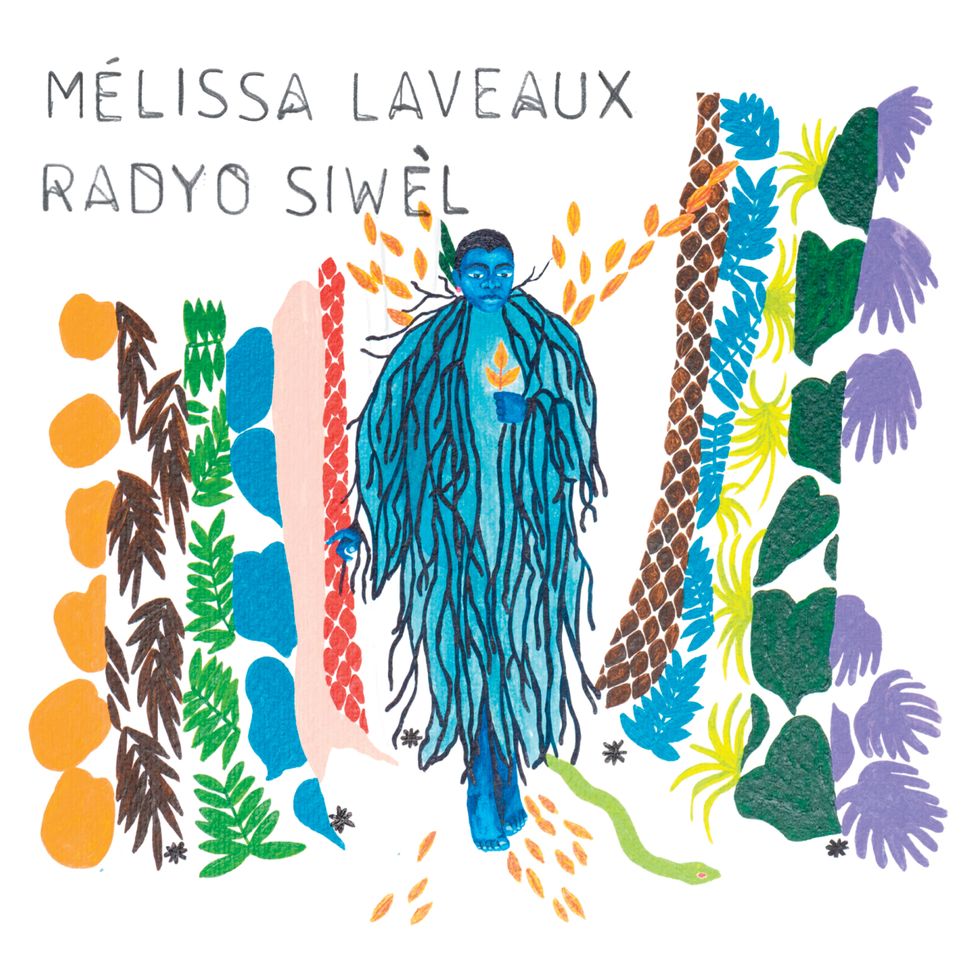 What would one feel like living under a long, violent and disturbing US military occupation? Seeing as many countries have lived through military occupations from the US, Haiti's story isn't a solitary one. But Haiti is a much more than a turbulent, unhappy country, standing strong and proud, whose culture deserves to be celebrated. Radyo Siwèl is also an homage to Haitian ingenuity and resilience at times of great stress.
Growing up, Mélissa Laveaux didn't know much about Haiti, except through the eyes of her family. So, when, 20 years after her last trip there, she decided to travel back, she knew she wanted to see the country for herself. Experiencing the country as an adult meant discovering the night life, especially the concerts, as well as meeting other artists and connecting with the larger community of Haitian working in mediums like poetry, literature, painting, sculpture and film.
Her Haitian background has always been a part for her work, inspiring songs such as "Interlude Haiti" and "Dodo Titit" from her debut album, Camphor & Copper. But after the release of her critically-acclaimed sophomore album, Dying Is A Wild Night, she knew she had to make an album about her parents' country. She had always wanted to make Radyo Siwèl, "I just expected to release it much later in my career," she explains, "however, I think my work is always influenced, whether consciously and subconsciously by Haitian music."
As a child, she would listen to Martha Jean Claude, a militant folk singer from the 1950s who was exiled to Cuba. Jean Claude sung a lot of the songs Mélissa performs on the album. Nowadays, singers like the German-Haitian Bibi Bourelly and Grammy Award winning jazz musician Cécile Salvant-McLorin inspire her.
Despite her talent and the raw-yet-tender music she makes, the road that led her to singing wasn't so obvious: "I've wanted to play music since I was 6 years old, but I didn't think of it as a valid career option until my early 20s when I started putting my music on MySpace and played small shows around Ottawa."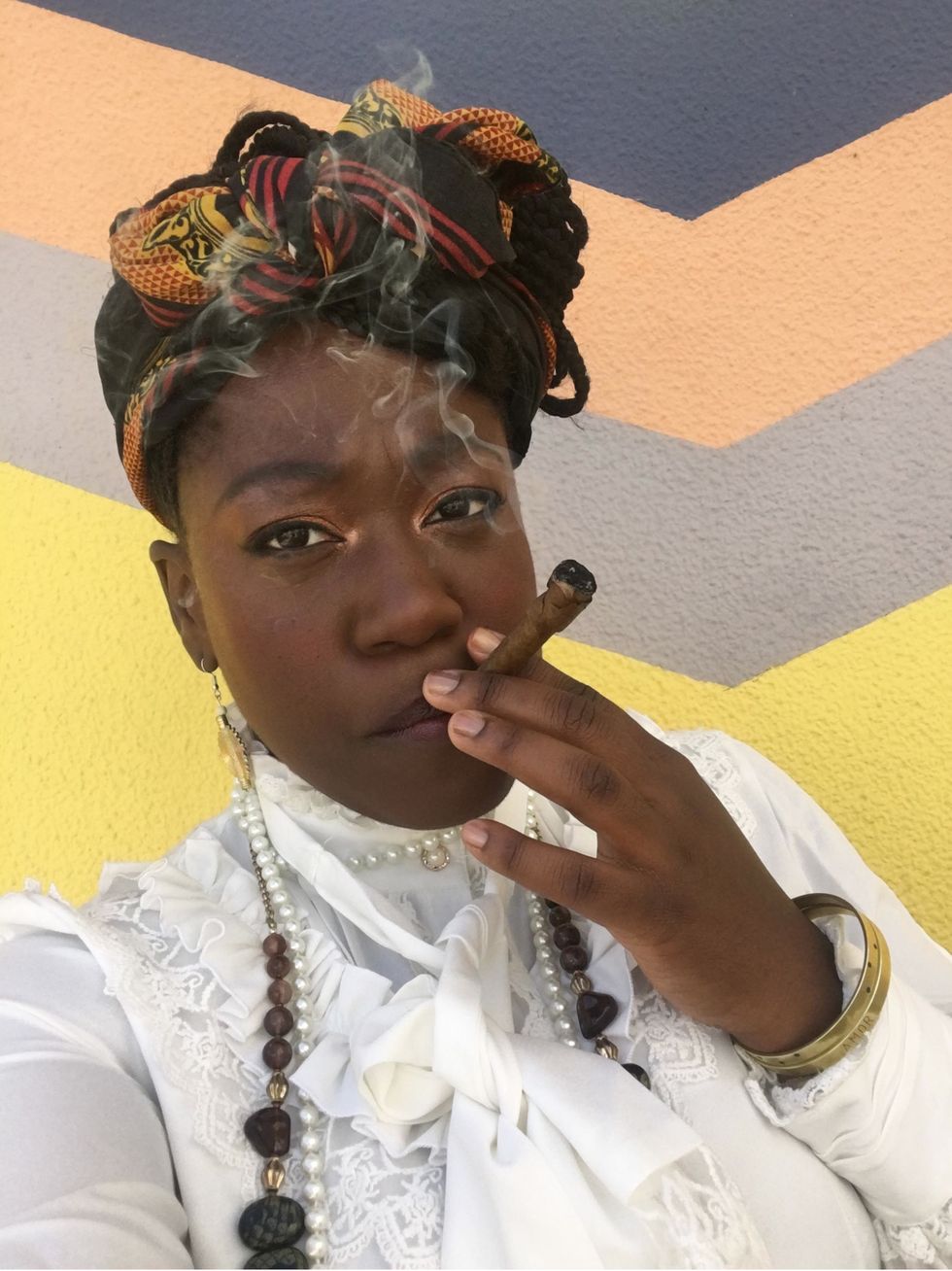 Mélissa Laveaux. Image courtesy of the artist.
One of her biggest challenges when she started was self-confidence: "It's really easy to psych yourself out when there is a LOT of importance on appearance. It should always be about the work, but sometimes you overhear the way industry people talk about artists and it's enough to make you want to quit. On the other hand, I constantly have to justify that I am a musician who writes her own songs and plays guitar. People often second guess the amount of work I actually do on my own projects."

Laveaux has put an incredible amount of work in Radyo Siwèl, which could almost be described as a concept album. In addition to the album, she wrote a musical on the Mami Wata called "Et la fleur est un couteau" ("And the flower is a knife") which will be performed at Le Tarmac, a Parisian theatre on June 14th-15th.
"I strongly believe that the success of Black women in the entertainment industry will come when we fully own our work and adopt a FUBU—for us and by us—approach to our own projects, but also those of our sisters. None of us are free until all of us are free."
Unlike many other artists, Laveaux doesn't shy away from the political nature of her work. As a black woman making rock-folk music, she's very often in spaces where some people don't expect her to be. And if they do, they still demand more from her than her non-black counterparts: "People have often asked my opinion on politics even though I have never claimed to be anything other than a singer-songwriter. The story behind my new album, the American occupation, is relatable on a global scale—not only back then but even today."
Radyo Siwèl is distributed by the French label No Format, who also released her sophomore album. Laveaux moved to France ten years ago after signing her contract. Although France also has its own issues in terms of acknowledging the achievements of its non-white citizens, Mélissa Laveaux found a community and a loyal fanbase there: "I definitely feel my work gets more support and exposure in France, but in Western Europe more generally. I strongly believe that the success of Black women in the entertainment industry will come when we fully own our work and adopt a FUBU—for us and by us—approach to our own projects, but also those of our sisters. None of us are free until all of us are free."