MIZIZI returns with yet another timely collaboration—this time with Disney to commemorate the 25th anniversary of our childhood classic, The Lion King.
The African streetwear brand says through the jersey's kid sizes, it now has the opportunity to cater to the next generation of viewers of the upcoming live-action remake that's to open in theaters this week. "The Lion King marked many of our childhoods," the brand says in a statement. "Much before we were aware of our identities, it resonated with us."
---
MIZIZI | Lion King Traileryoutu.be
The black and gold baseball jersey has a tinge of tribal patters with both of the brands' logos on the front and a royal band on the left sleeve. At the bottom, you'll see a silhouette of Rafiki holding up young Simba. Wrapped around the back, notice more drawings of the elephants, giraffes and more animals of the savannah we know so well from the film. The back is also stamped with 1994 to commemorate the year The Lion King was originally released.

The MIZIZI x Lion King jersey will be available to order July 18 at 3:00 p.m. CST/4:00 p.m. EST on their website.
Take a closer look below.
Image courtesy of MIZIZI.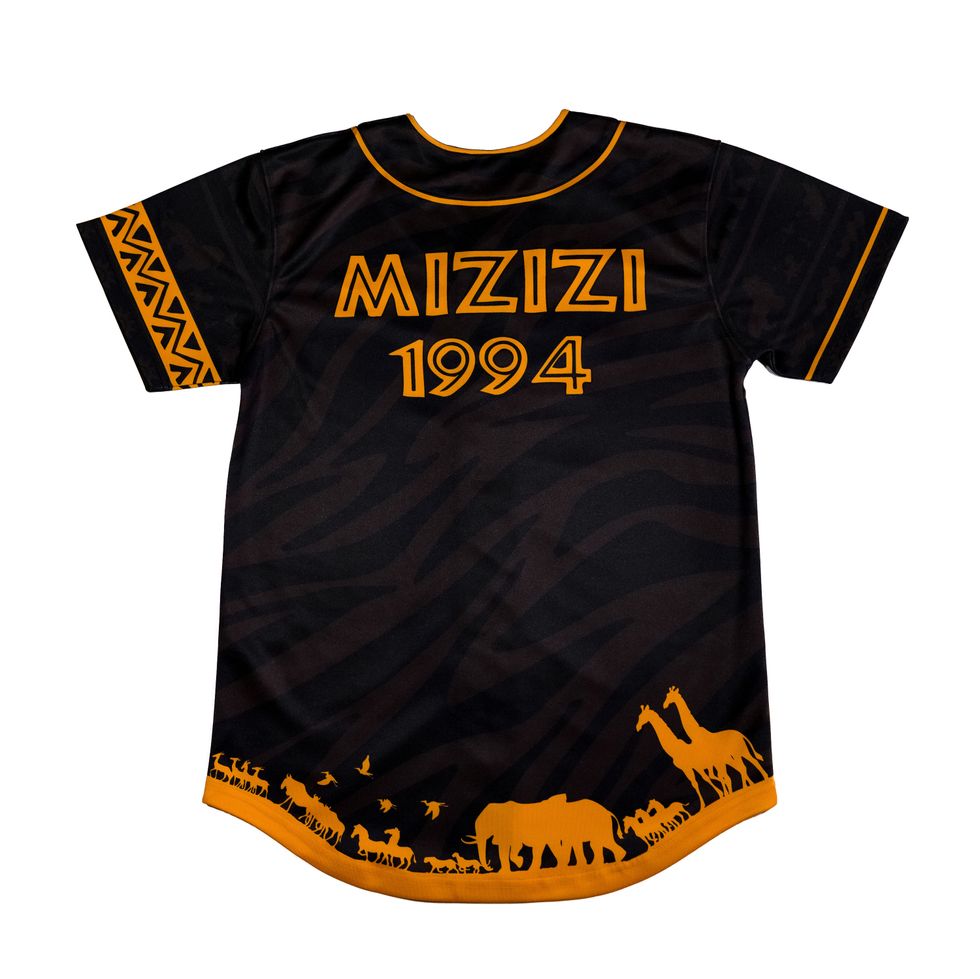 Image courtesy of MIZIZI.
Image courtesy of MIZIZI.