Mr Eazi gets political with his new song and video "Keys to the City (Ogede).
In the satirical music video, Eazi puts himself in the running to become president of Ogede (plantian) State, a fictional place—that happens to looks a lot like London—where politics is ruled by the same tactics used by many corrupt politicians: bribery, backdoor deals, greed—we could go on.
"Perhaps it is a story we can say we have seen many a time—a political candidate who panders to the people and sets a promise filled agenda in hopes of a brighter tomorrow," says the artist's team. "However, once this power hungry candidate secures his place you can say goodbye to financial security, human rights, social media and freedom of speech—issues prevalent in many African countries."
In the video, Eazi goes about dishing out large cash sums, saving babies, donning a "Make Ogede Great Again" hat, and calling out the young people of Ogede for being lazy. "The youth of Ogede, they're not serious, they're not focussed, they want free things" says candidate Eazi—sound familiar?

---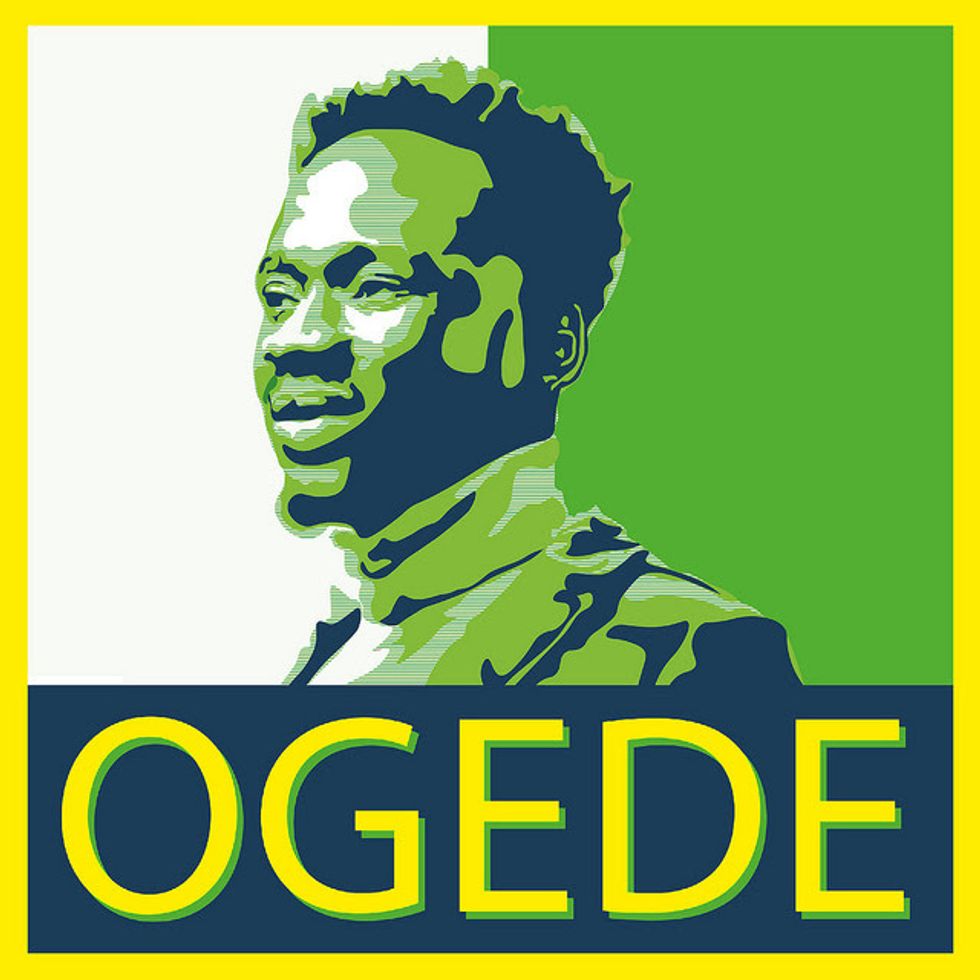 The video, directed by JMI Films, offers a lighthearted, yet effective criticism of the messy state of Nigerian politics following the recent Osun and Lagos State primaries, and in the lead-up to next year's presidential elections.

It's quite refreshing to see Mr Eazi make a slight departure from his usual chilled-out approach to music, to address pressing political issues. Watch "Keys to the City (Ogede)" below.