---
Opening today at Worldart Gallery in Cape Town, Myths Recreated is a group exhibition that aims to celebrate African myths and storytelling through the work of seven artists from Cape Town and Johannesburg. "The theme for the exhibition is storytelling, because we believe that African stories reflect back into society's beliefs and values," artist and co-host Karabo Makenna told us over email. "But while the myths of many cultures are only carefully preserved relics, African myths and legends are still a meaningful part of everyday life and we should embrace them even more," he added.
Running for five days, the exhibition is the brainchild of Art of Brother, a joint venture between Cobus Engelbrecht and Makenna. The artists showing their work include Fuzzy Slippers, Nolan Dennis, Thandiwe Tshabalala, Darren Christian, Russell Abrahams, Karabo Makenna (Art of Brother), and Cobus Engelbrecht (Art of Brother).
In the lead-up to the show, the seven participating artists were asked to recreate two stories that the organizers selected as artworks. "The myths we chose deal with universal themes, such as the origin of the world and the fate of the individual after death," explains a description on the exhibition's Facebook event.
The Art of Brother team also commissioned a pair of promo posters (one of which you can see above) that Makenna says use a number of elements that tie into the show's overall theme. "The main elements were two masks that we created," he says. "These masks, which will also be on display during the exhibition, were shot for the poster images. We had our model pose with the masks in a forest scene, dressed in a floral pattern outfit from the new Puma range, 'House of Hackney', to emphasize the flora theme." Additionally, designer and illustrator Altus Brand has created a series of animated portraits of the participating artists, which you can see below.
Myths Recreated is on view at Worldart Gallery in Cape Town 31 July through 5 August. Find out more details here.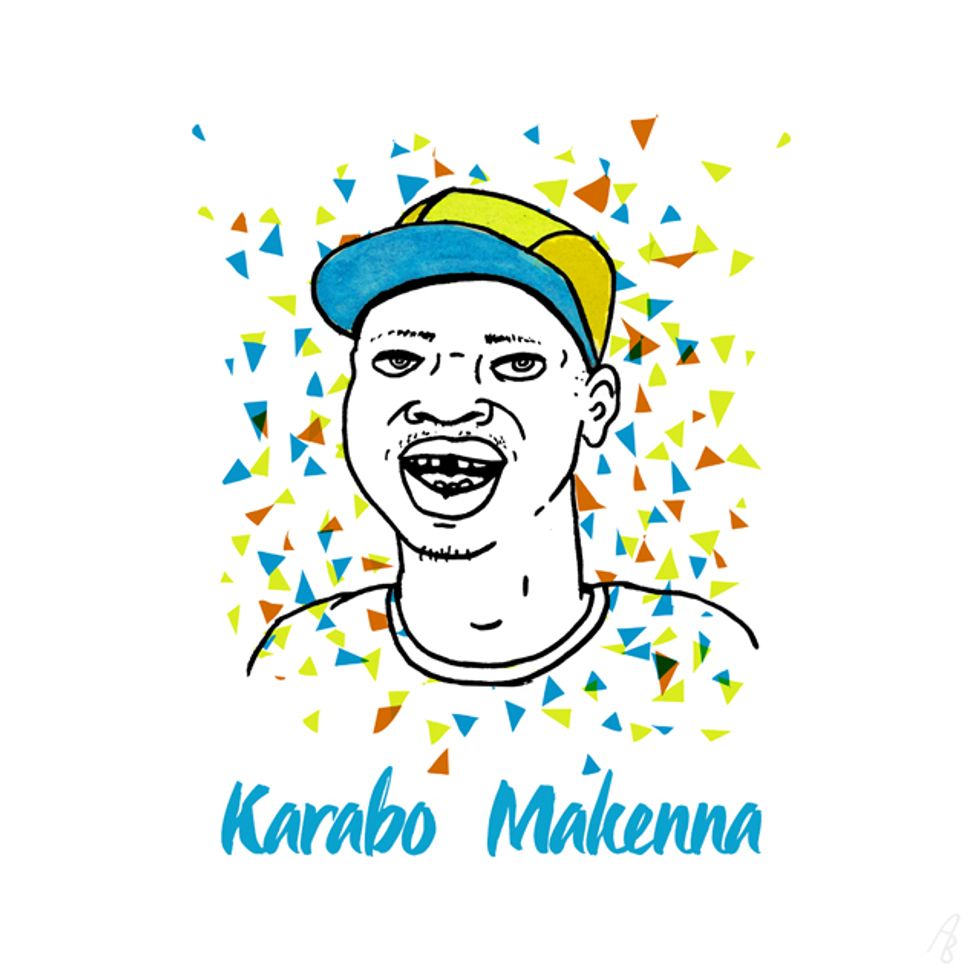 Poster Credits:
Model: Mikhail Gany
Photographer: Darren Wilson
Production: Karabo Makenna & Cobus Engelbrecht
Art Director & Styling: Karabo Makenna & Cobus Engelbrecht
Retoucher: Spencer Holmes
Illustrator: Altus Brand
Clothing: Puma SA
Wallpaper: Franco Moz for Robin Sprong Wallpapers