There's something about being surrounded by black people celebrating natural hair that makes CURLFEST so many things at once—a beauty festival, a family picnic, a bloggers hub, and an outdoor party to remember.
The Curly Girl Collective describes CURLFEST as a "Mecca of afros, twist-outs, curls (and beards) set to a soundtrack of positive energy." That's exactly what it looked like this past Saturday when thousands of people strolled into Prospect Park, Brooklyn as afrobeats, soca, dancehall, and hip hop jams blasted throughout the day. Hair was moisturized to perfection and complemented with great style—from floral jumpsuits to more casual t-shirts with slogans like, "Black Mixed with Black" and "Somewhere Between Oprah and Cardi B."
We asked some of the festival-goers to share what the festival meant to them and why they chose the people they came with to celebrate with them.
Here's what they had to say, with photography by Daniel Randall.
---
Photo by Daniel Randall.
"We are twins, so everywhere she goes I go. You know how Issa Rae says she's rooting for everyone black? We are rooting for everyone natural."
Channy + His Daughter
Photo by Daniel Randall.
"I came with my daughter because she is a beautiful black girl."
Whitney
Photo by Daniel Randall.
"It's beautiful being surrounded by black beauty that isn't your usual experience. Black people are beautiful in all shades. I love it here."
Christina, Danii, Beverly + Valencia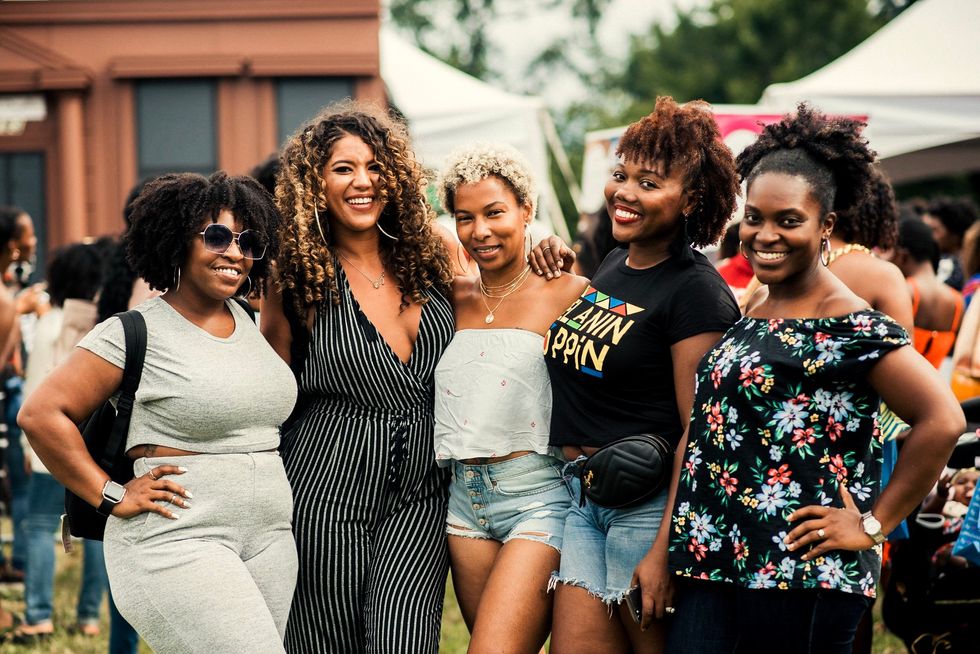 Photo by Daniel Randall.
"We came out with our girls at CURLFEST because we actually met last year at a Deva Curl event right before CURLFEST and we became instant friends; we chilled. So this year we are back, and we clicking and just having a good ass time."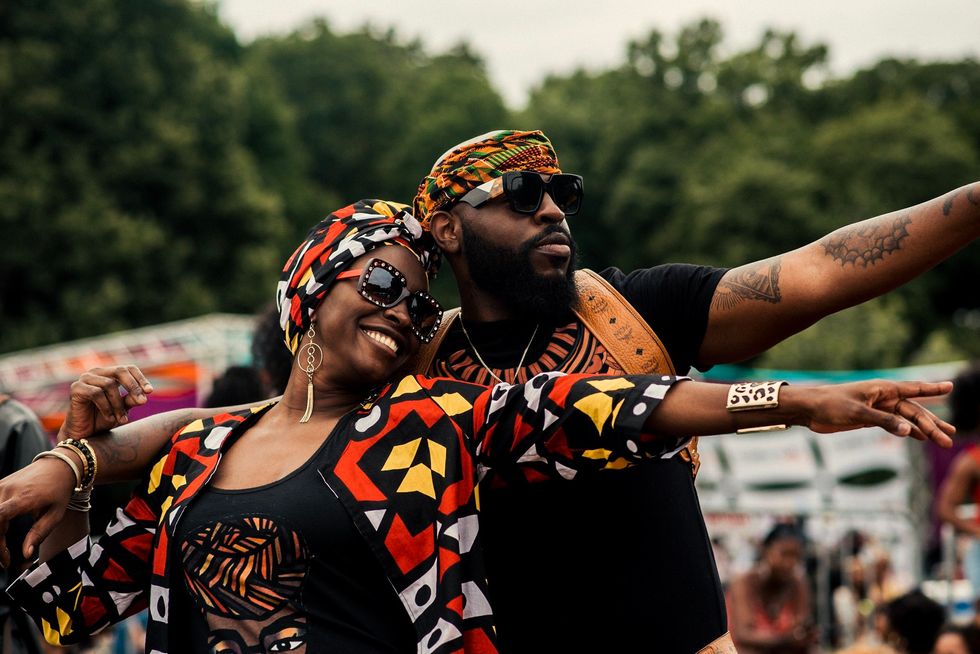 Photo by Daniel Randall.
"I feel right at home. Nigerian flag waving on the stage. Nigerian music blasting from the speakers. It's like an outdoor Lagos club right in Brooklyn." —Tinu
Photo by Daniel Randall.
"This [festival] is the spice that I need, spice in the pot that I needed. It's always the highlight of my year. We just moved to New York a year ago, and I wanted to break her into CURLFEST." —Devri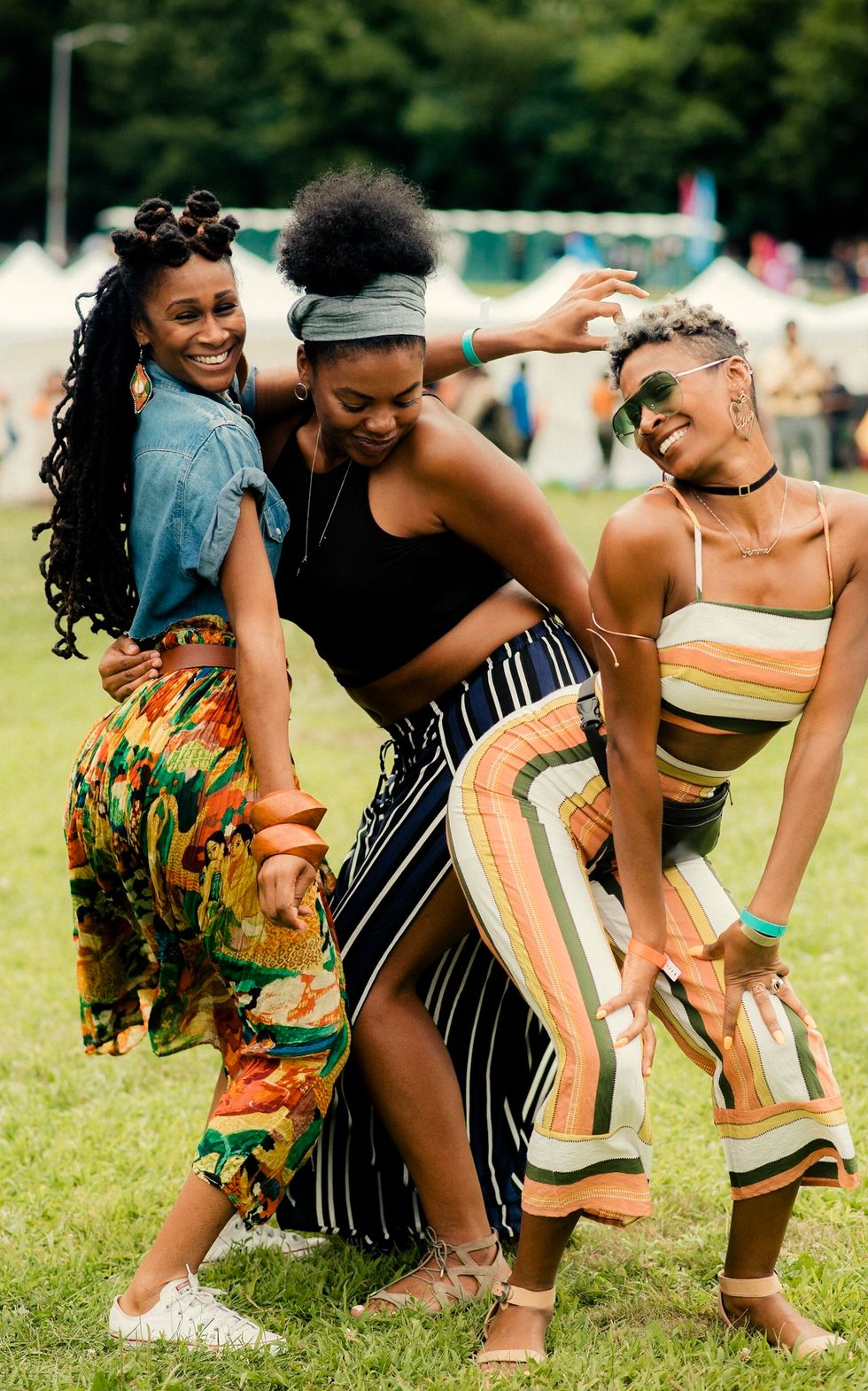 Photo by Daniel Randall.
"This is honestly where I come to be with my sisters, and to make new ones. For me CURLFEST has less to do with curly hair, but embracing each other's hair stories." —Janelle
Photo by Daniel Randall.
"I came with her cause she's my sister. I love seeing everyone here united. I'm in my element." —Charnette