Film
The New York African Film Festival Guide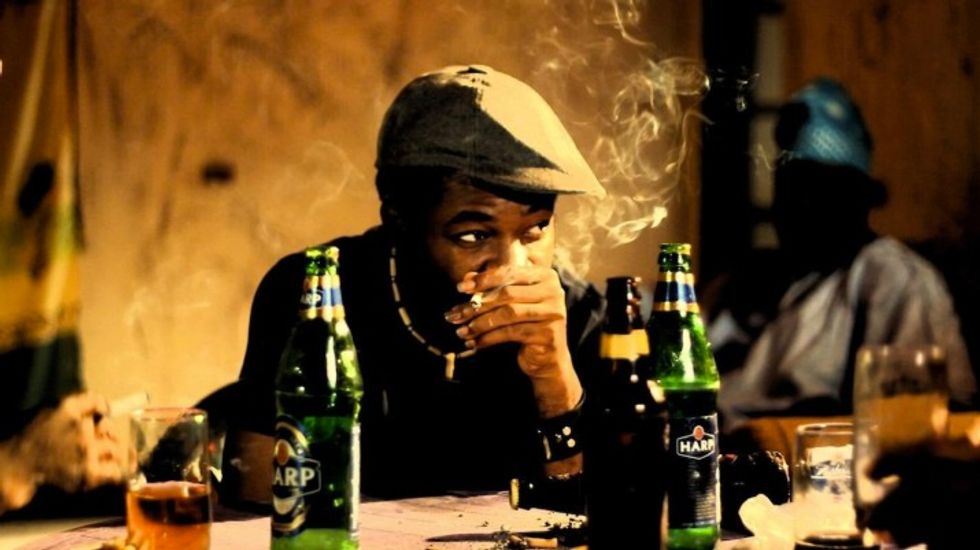 Okayafrica presents a guide to the 21st edition of the The New York African Film Festival.
The 21st edition of the New York African Film Festival is upon us! Screening now through May 13th at the Film Society of Lincoln Center are eleven features and eight short film under this year's theme: Revolution and Liberation in the Digital Age. The series officially kicks off tonight with an opening night presentation of our top pick for 2013 film of the year, Kenneth Gyang's morbidly brilliant dark-comedic alternative to Nollywood stereotypes Confusion Na Wa. For the festival's centerpiece film, Biyi Bandele's film adaptation of Chimamanda Ngozi Adichie's Half Of A Yellow Sun is screening on two occasions ahead of its May 16th U.S. release.
---
In keeping with this year's revolution & liberation focus are British/Ghanaian journalist Roy Agyemang's unprecedented behind-the-scenes access to the Mugabe camp, Robert Mugabe: Hero Or Villain, and Ibrahim El Batout's multi-storied, vividly shot account of the 2012 Tahrir Square protests, Winter Of Discontent (making its US premiere) — in light of the film's subtle narrative we do recommend arriving with prior knowledge on the events surrounding the film's Arab Spring backdrop. Jahmil X.T. Qubeka's Of Good Report, a frontrunner for the 2014 Africa Movie Academy Award for Best Picture, is slated to make its NY debut this week. The noir-influenced serial killer thriller, shot entirely in black-and-white, was the subject of a heated debate over censorship in South Africa before a ban was ultimately lifted. Closing out the Lincoln Center phase of the festival is Med Hondo's 1987 historical account of Queen Sarraounia, Sarraounia. NYAFF thereafter heads to Maysles Documentary Center in Harlem (May 15th-18th) and closes out over Memorial Day weekend (May 23rd-26th) at Brooklyn's BAMcinématek as a part of DanceAfrica. Catch a glimpse of our top choices for NYAFF 2014 in the gallery above.
>>>New York African Film Festival 2014 Program Guide + Schedule