Nestled in the heart of Nigeria lies a city that has quietly nurtured the soul of Nigerian music, yet remains largely unrecognized on the global stage. Jos, known for its serene landscapes, teeming mountains and enchanting weather, has fostered a vibrant music scene that has shaped the Nigerian music industry.

The quaint nature of Jos also attracted Christian missionaries from North America, who still occupy various parts of the city. From the pulsating beats of Afrobeats to the infectious rhythms of highlife and the soulful melodies of gospel, Jos has birthed a generation of musical legends who have left an indelible mark on Nigeria's cultural landscape.
For decades, the influence of Jos has often gone unnoticed, with many of the accolades going to Lagos, the land of economic and industrial prosperity. While Lagos, Nigeria's commercial hub, is often hailed as the birthplace of Nigerian music, Jos has played a pivotal role in Nigeria's music evolution. In the 1980s and 1990s, a musical revolution took hold in the city, spearheaded by a group of talented artists who would later be known as the pioneers of the "J-town Sound."
J-Town Sound
These artists—including the likes of veteran musical artists like 2Baba, P-Square, Asa, Ruby Gyang and gospel icons Jeremiah Gyang and Panam Percy Paul—all have strong roots in Jos, where they were either born in, or lived for decades. In the history of Jos' musical influence, one cannot speak of the city's impact on Nigerian music without also mentioning three influential Nigerian hip-hop heavyweights, who emerged in the 2000s. Led by the critically acclaimed M.I Abaga, Jesse Jagz, and Ice Prince, together, the trio revolutionized Nigerian hip-hop, bringing a refreshing perspective and lyrical finesse to the genre. Their introspective and socially conscious lyrics struck a chord with a generation of Nigerian youth, paving the way for a new era of Nigerian music.
In 2008, M.I Abaga, born Jude Lemfani Abaga, released the song "Safe," which was a sharp-witted medley of popular songs from other prominent Nigerian artists that instantly blew up and garnered him national acclaim. His brother, Jesse Jagz, born Jesse Garba Abaga —often dubbed Nigeria's J. Cole —for his quick wittedness, also garnered critical acclaim for his distinct sound and lyricism.
---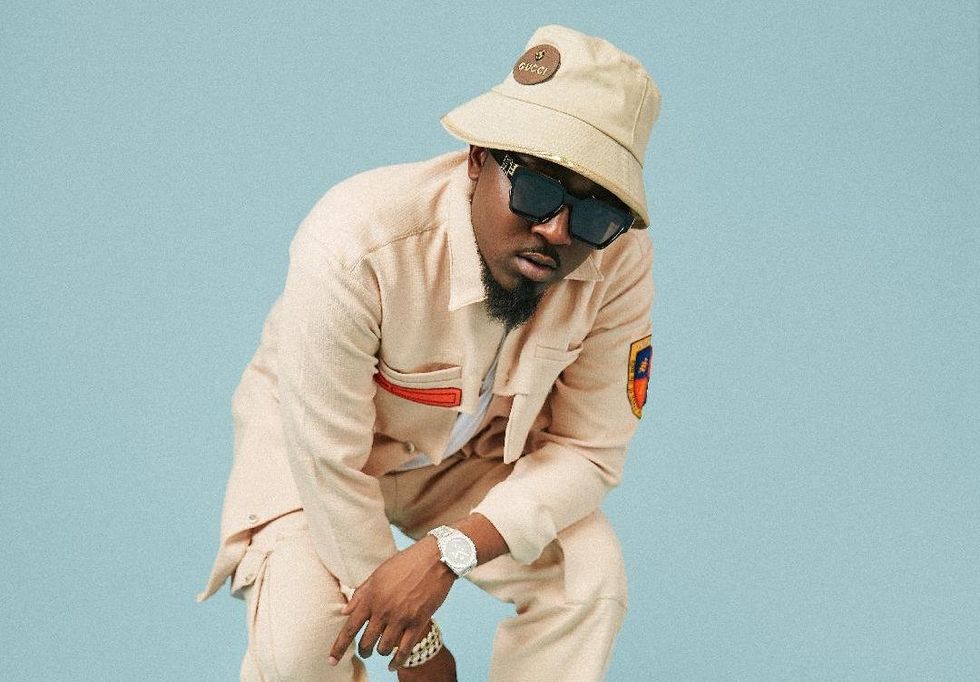 Ice
Ice Prince
Ice Prince, born Panshak Zamani, also emerged from Jos, and over the course of his decade-long career, the rapper has always shouted out the quiet city. Call him the quintessential Jos boy, if you will, but one thing is for sure, the emcee has never forgotten his roots. On his fourth studio album, appropriately dubbed Jos To The World, the rapper showed the influence of the city on his artistry, with several references to the relatively small town and including interjections of Hausa, one of the major languages in the city.
Ice Prince has kept close ties to his hometown. In a previous interview with OkayAfrica, he shared that he often returned to his hometown to collaborate with fellow Jos creatives.

"Recently I was in Jos and I spent a good amount of time with Jesse Jagz in the studio, I spent a good amount of time with Sammy Gyang, because those are my original producers from the first two to three albums. I still find time as much as I can to spend time with my oldies in the studio," mentioned Ice Prince.
In another interview, the "Boss" rapper opened up about the influence of the city on his fashion aesthetic and artistry: "My fashion is J-Town. It's Jos, the city I come from. It's the city I grew up in, that's how I grew up dressing. It's not like I intentionally created my style honestly. It's not like I sat down and figured out what I want to look like as a fashionista." Ice Prince said "How I dress is how I've always dressed growing up in J-Town, in Jos. It's the coldest city in Nigeria, so I grew up with a lot of varsity jackets. I grew up with a lot of fur, a lot of thick stuff, and I'm still like that until today."
Sammy Gyang and the experiences of Jos creatives
Sammy Gyang, a renowned musical producer, who is a Jazz and Classical pianist, as well as younger brother to Jeremiah Gyang also shared some of his experiences as a Jos creative trying to break into Lagos and the culture shock that exists there
"I am very proud of where I come from. It has not been easy trying to understand how it is in Lagos, but my production skills have opened bigger doors for me," said the younger Gyang. "When I moved to Lagos to work with Ice Prince in 2013, I had a lot of challenges, because everyone wanted to sound alike, but I wanted to stick to my originality and stay true to the Jos sound. It was difficult, but I stood my ground."
The producer also shared that ultimately, his originality panned out, and Ice Prince's Fire of Zamani was a success
"I honed in on the album, and when the album was out, I had several hits, including "Whiskey," "On My Knees," "I Swear," which featured French Montana. The audience appreciated how musical and unique my sound was. To the glory of God, the audience appreciated all of the hits that. I also want to add that everything that I know is because of my older brother Jeremiah Gyang. Without I wouldn't be where I am now, and I became one of the most sought-after artists following the release of Ice Prince's album, as well as the guidance of my brother."
Diverse population and absence of peace

Jos, often referred to as the "Tin City," owes its musical prowess to its diverse population. Situated at the crossroads of Nigeria's Guinea Savannah of the North-Central region, the city has attracted people from various ethnicities, creating a melting pot of cultures. This unique blend of influences has seeped into the music, forging a sound that is uniquely Jos. From the haunting melodies of the Fulani people to the rhythmic beats of the Igbo and Yoruba, Jos quickly became a tapestry of musical diversity that birthed several renowned artists who dominated Nigerian pop culture
But, in spite of its rich musical output, for the most part, jos has nurtured underground raw talent, who migrate to Lagos, Nigeria's New York City, to make it in the big league.
Although Jos has nurtured the talents of many big names, one of its biggest pitfalls has been the absence of peace. Ironically dubbed "The Home of Peace and Tourism" Jos has faced its fair share of ethno-religious conflicts that threatened to tear apart its rich cultural fabric. In a conversation with OkayAfrica, Ruby Gyang —who came into the limelight with the likes of M.I, Ice Prince, and Jesse Jagz — touched on the topic.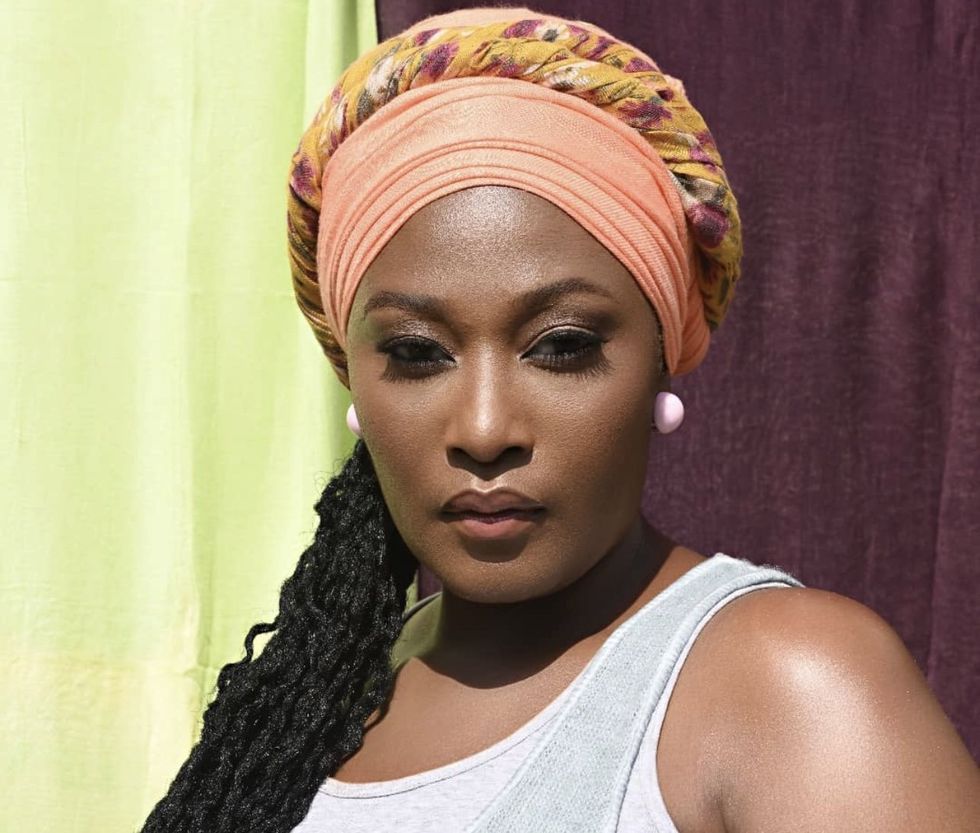 Ruby Gyang.Image courtesy of the artist.
"I remember a time when Jos used to be idyllic because there wasn't any crisis of violence," Gyang said. "There wasn't any stress or animosity, and the creativity was so fluid because people were free to create without the added stressors of violence.
The "Kale Ni" singer also credited Jos' rich musical versatility to the prominent church and missionary community and the culture of music that was prominent in Jos churches.
Prominent role of the church
"Growing up, Jos was the premiere missionary station in the North, and all the different church denominations were very musical," Gyang said. "One artist who was really major at the time was Panam Percy Paul. He was like a rock star who was extremely talented and musical and we grew up just basically idolizing him. Coming from that heritage and seeing him break all these boundaries was also inspiring"
Although Gyang grew up singing in the church, she had decided that she wouldn't be a gospel singer. "Because of my sound and style, I knew that I wanted to branch out of gospel but keep it wholesome because of my faith, but I never planned to be a classic gospel singer." the soulful singer said.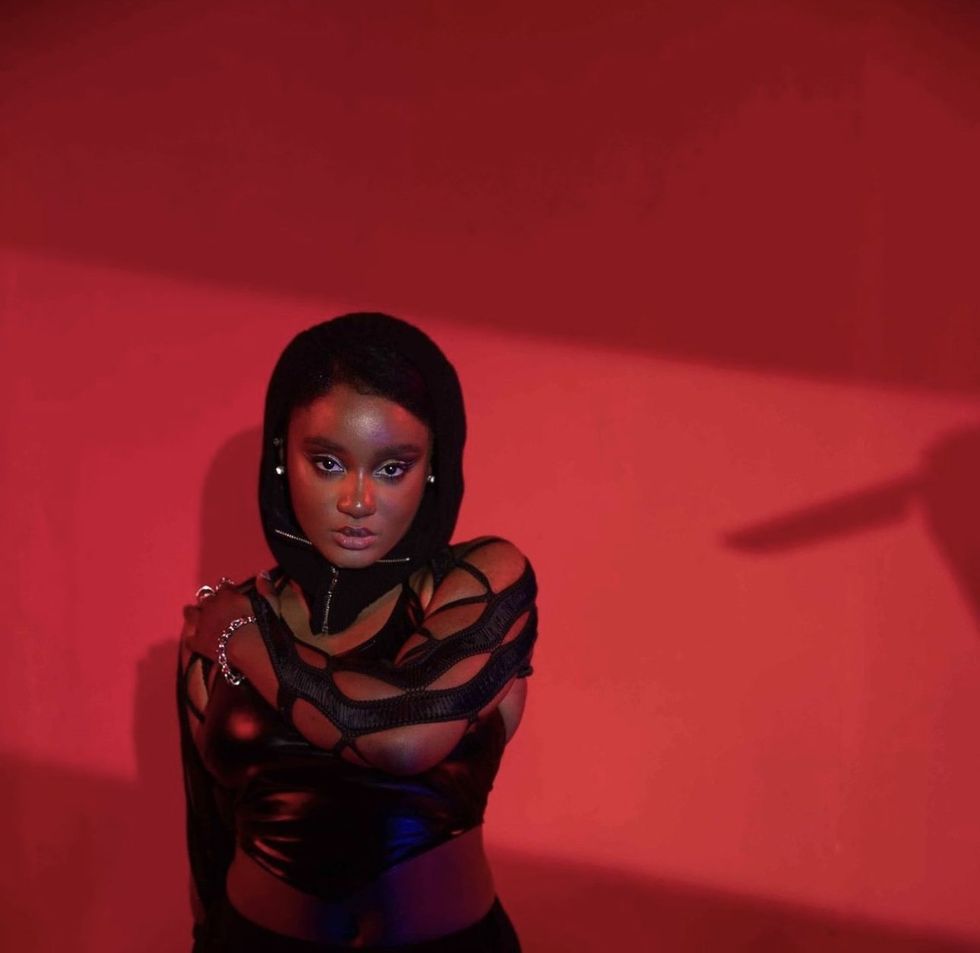 Bloody Civilian.Image courtesy of the artist.
Gyang also detailed the significance of her rise as a singer, and the impact that hustling in the early days with M.I, Jesse Jagz and Ice Prince left on her. "We all started out doing small shows in Jos at churches, because that was the only place available to perform," Gyang said. "We soon started to gather a loyal following, and make waves with our music. I remember people coming out to watch us perform into the late hours."
As many Jos-based artists do, Gyang soon migrated to Lagos to get her name out and network with Nigeria's music heavyweights. She described the move as "culturally shocking," and described Lagos as "fast," and "dog eat dog" compared to the quaint and quiet pace of Jos. Now, in addition to signing, Gyang has also founded a talent-based competition called J-Town Rising Stars, a competition that showcases the talent of up and coming Jos-based musical acts.
Bloody Civilian on migrations to Lagos
Bloody Civilian, born Emoseh Khamofu, who attended Hillcrest School in Jos, Nigeria, shed some light on why Jos is not as highly placed as Lagos. The singer-songwriter, who is signed to Def Jam Recordings, migrated to Lagos from the North to also grow her career.
"I think it's a Northern thing, if I'm going to be honest. I think the region in general is way more underdeveloped than the rest of the country. I'm also a minority from the North, so I know that I rarely find people that are also from the north in Lagos, especially in this business," Bloody said.
The "I Don't Like You" singer also expounded on the influence of the city on her artistry. "We always had access to music in school, on campus. I was in a band, and generally the city was big on talent shows and the radio houses supported that," Bloody said "Generally I would say music was a popular thing in Jos that many schools encouraged their students to participate in."
The singer, who was soundtracked in the 2022 Black Panther, also said that although Jos is a missionary settlement, it was the musical electricity of the city itself that fueled her creative curiosity.
Missionaries and racism
"My first experiences with racism was actually in Nigeria from the foreign teachers. For instance, we were not allowed to dress in our native attire for Nigeria Day, which I felt was super problematic considering our culture is very different from theirs, and there were rules that limited us from being able to do our traditional dances because they were seen as provocative." the "How to Kill a Man" singer said." We couldn't wear our traditional regalia because they were seen as provocative. We also had to get the music checked before the parties with our teachers and they would have to sift through. Most of the songs that would actually get taken out were Nigerian songs. I think they just generally felt most of our Nigerian Afro pop songs were provocative."
According to Bloody, ironically, the presence of some missionaries, and the racism they doled out, inspired her to become an atheist, and rebel against the seeming status quo. It also fueled her musical identity and sound,
"In my school at the time, as a graduation requirement, we were required to defend Christianity at some point, and that's pretty much when I became an atheist. I think that was the last straw for me. I personally couldn't understand why something that was supposedly meant to be so pure was just being used. It was being used as a weapon against us in the school. So I definitely had my questions at that point" Bloody said. Also, when Boko Haram happened, the missionaries who were there to "save us" fled back to their countries, and I'm like," isn't the missionary work you guys came to do? I'm confused."
Although Jos has had a lot of Christian musical influence, Bloody is not one who believes that the music scene was necessarily influenced by foreign missionaries in any way.
"There's definitely a lot of that in my music. I talk about it all the time, and it's even in the EP coming up, and has become, part of my manifesto. All I'll say is I really just want to be that person that constantly just asks the right questions and then fights back," the "Wake Up" singer said.
Bloody also credits veteran Jos artists as inspiration, including veteran gospel singer Jeremiah Gyang, whose soulfulness she fell in love with, and M.I, who she says taught her the art of storytelling. A technique she is using in her upcoming Anger Management EP
In a world where the mainstream music industry tends to overlook the unsung heroes, it is crucial to shine a spotlight on the undeniable influence of Jos on Nigerian music. From the pulsating rhythms of Afrobeat to the soul-stirring melodies of gospel, Jos' rich musical heritage has inspired a new generation of artists. These artists, like Bloody, have found international acclaim, their melodies woven into the very fabric of Nigerian music, forever shaping the soundscape of a nation.