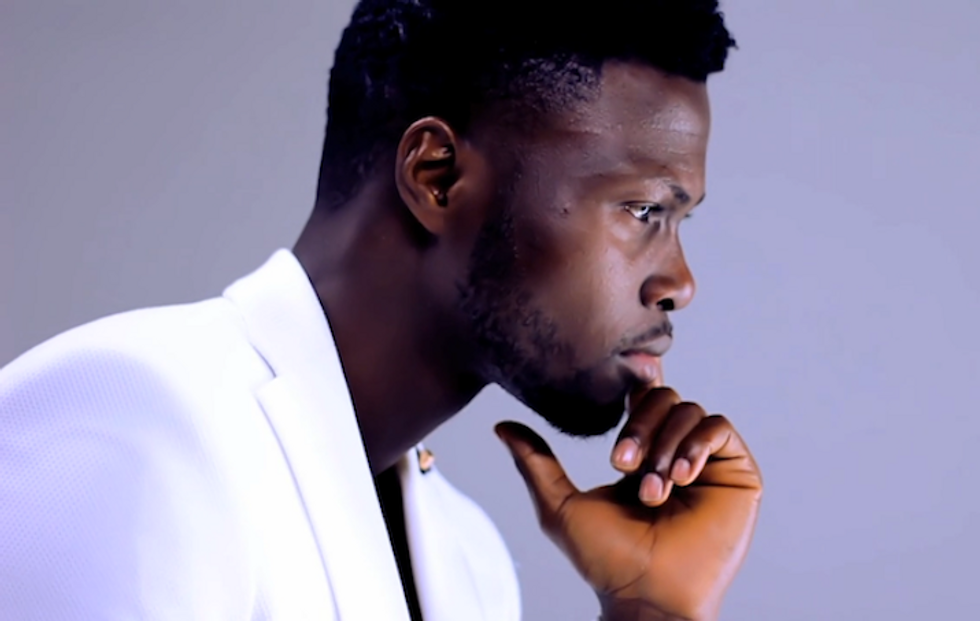 ---
Nigerian born recording artist WurlD has had a unique entry into the music industry. Moving from Lagos, Nigeria to Atlanta in pursuit of higher education, his nomadic journey has proved to be even more rewarding than he could have imagined. After working with artists and producers like Mario and Kenny Smoov, this multitalented songwriter, composer, and producer is finally bringing his own sound to the main stage. Infusing electronic dance beats with velvet-like vocals, WurlD feels he is ready to influence the globe. Okayafrica linked up with WurlD to ask him a few questions about his life and musical journey. Check out what the Nigerian artist had to say.
Okayafrica: How would you introduce your music to those that might not be familiar with it?
Wurld: My music is mainly a fusion of soul and electronic music with sprinkles of different genres of music I have been introduced to as a kid until now. I let the music speak for itself and hope to connect with as many people as possible from different regions of the world.
OKA: You moved from Lagos to ATL to pursue university studies, how did you end up making tracks with the likes of Mario?
W: Music has always been a part of my life even when I lived in Africa at a young age. Moving to the US gave me an opportunity to pursue music more as career while I attended college full time to study computer science. I joined SESAC in Atlanta while I was still an undergraduate and I was able to meet several songwriters and producers. Meeting and working with artists like Mario and many more has been a simple blessing from God.
OKA: How did your move from Nigeria to the US affect your songwriting? Was the move tough?
W: Leaving my parents and siblings was the toughest part for me. That was the first time I've ever really been that far away from my immediate family. My songwriting has evolved since I moved from Nigeria due to the fact that I have been able to study the art by working with amazing songwriters, artists and producers with vast creative styles. Giving up is never an option, I'm always learning and still learning.
OKA: Which artists from Nigeria, or the continent, would you name as influences on your sound?
W: I would say Seal, Fela Kuti, Kanye West, Michael Jackson, and Phil Collins to name a few. I love music and get inspired by artists and music that stand for something positive.
OKA: Do you feel your tracks abridge the scenes of Lagos and Atlanta? Or is there a city/country that WurlD's music sits better in?
W: I believe music should have no boundaries, and I create music with that attitude. I'm curious to see how far beyond my imagination my music can reach. Only time will tell.