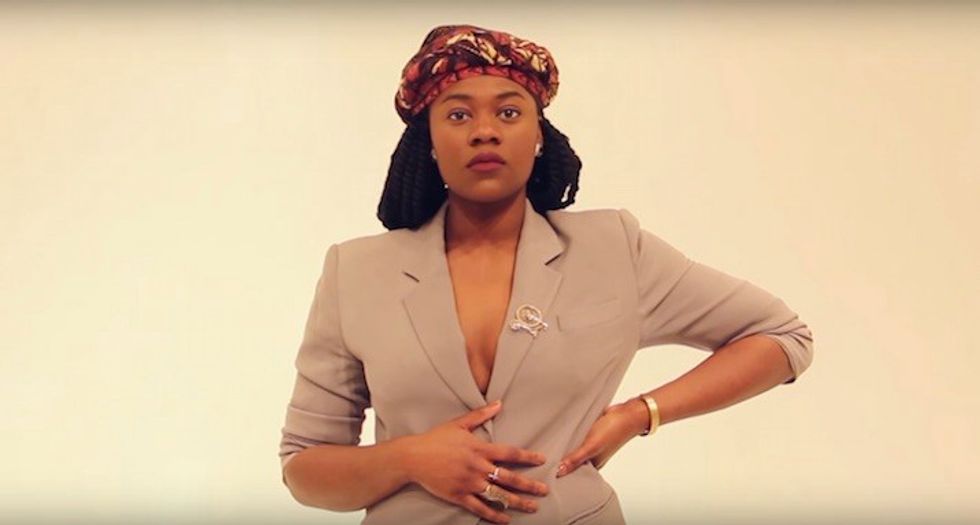 ---
"I think in my world, the most misunderstood woman is the evolving African Woman." That quote kicks off Nigerian-born, New York City-based singer Olayinka's striking cover of Nina Simone's classic "Don't Let Me Be Misunderstood."
Olayinka's cover is meant to highlight contemporary society's adverse reaction to a strong and opinionated modern African woman.
"I grew up watching a lot of women not have a voice because of many different reasons but the main one being because they did not think anyone else will listen or even understand," writes the afro-soul singer.
"What I see in our world now, is the Modern African woman who is opinionated and not afraid to share her opinions and her views. I also see the backlash aspect of things, which would be others hearing what she has to say and feeling intimidated, surprised and confused by this new woman."
In her cover Olayinka takes Nina Simone's song to current soundscapes, showcasing her powerful voice over a rattling bass, minimalist beat work and sparse saxophone lines.
Watch the video, shot by Gordon S Fischer, below.