News
Nollywood & Vine: The Most Hilarious #NigerianMoviesBeLike Moments On Social Media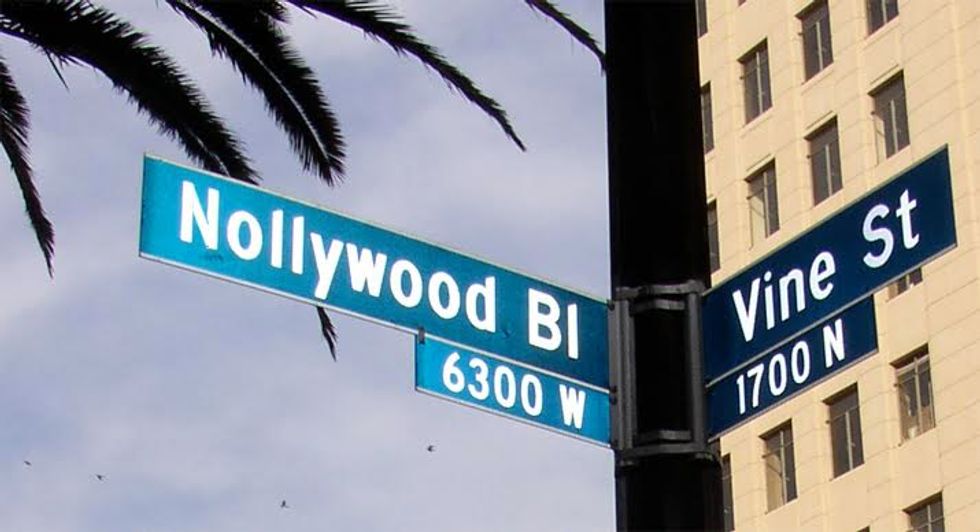 A round-up of the funniest #NigerianMoviesBeLike moments on Vine
---
From their over-the-top performances to their obsession with all things scandal, Nollywood movies are truly in a league of their own. The distinctive genre constitutes $3 billion of Nigeria's prolific film industry and, most importantly, an estimated 1.4% of the country's GDP, due in large part to releasing about 50 movies weekly. Not bad for films typically made with less than $50,000, right?
Depends on whom you ask. A quick search of "Nollywood" on Vine, Twitter and other social media platforms will bring up hilarious tweets and videos accompanied by #NollywoodmoviesBeLike, #NigerianMoviesBeLike and #ThingsNollywoodTaughtMe, a series of hashtags geared towards roasting the genre's propensity for quantity over quality.
#ThingsNollywoodTaughtMe .. When you are shot with a gun, smoke comes out from your body

— Bovi (@officialBovi) April 30, 2015
Lmao "@Adaoraaa: Lmaooo I'm Criennn. #Nollywoodmoviesbelike#poison#bruhhttps://t.co/Fxyi9YFHI1" — El Capitán (@pyrate_lord) February 26, 2015
Often paired with hilarious movie clips and user-filmed parodies, these hashtags poke fun at predictable plot devices that have been exhausted to the point of becoming ridiculous clichés, like the poisoning of a foe and the hackneyed musical cues. They also make sure to mock the genre's tendency for taking low-budget to an entirely new level.
Nonetheless, throughout the mockery, there seems to be an undercurrent of unspoken affection for Nollywood and all of its idiosyncrasies.
Back in 2011, a member of Nairaland Forum took to the popular message board to ask others to share their reasons for watching Nollywood. "I have to admit that the movies are poor production...But I love watching them because quite simply they are fun to laugh at for all the silly mistakes and terrible dialogue, and despite often been [sic] 3 hrs long I find myself in a good mood at the end," wrote the user.
"I give Nollywood credit where it's due," wrote another user. "To be a home-grown industry in a country where almost nothing works (security/constant electricity) and still be able to pull it off is amazing."
Four years and several hundred hashtags later, Nollywood movies are still entertaining a generation of digital nomads who are laughing with, but mostly at, the genre's undeniable campiness.
Check out some of the funniest #NollywoodMoviesBeLike and #NigerianMoviesBeLike Vines below and share your own reasons for loving/hating Nollywood movies!