News
Nonku Phiri Makes Stunning Debut With 'Things We Do On The Weekend'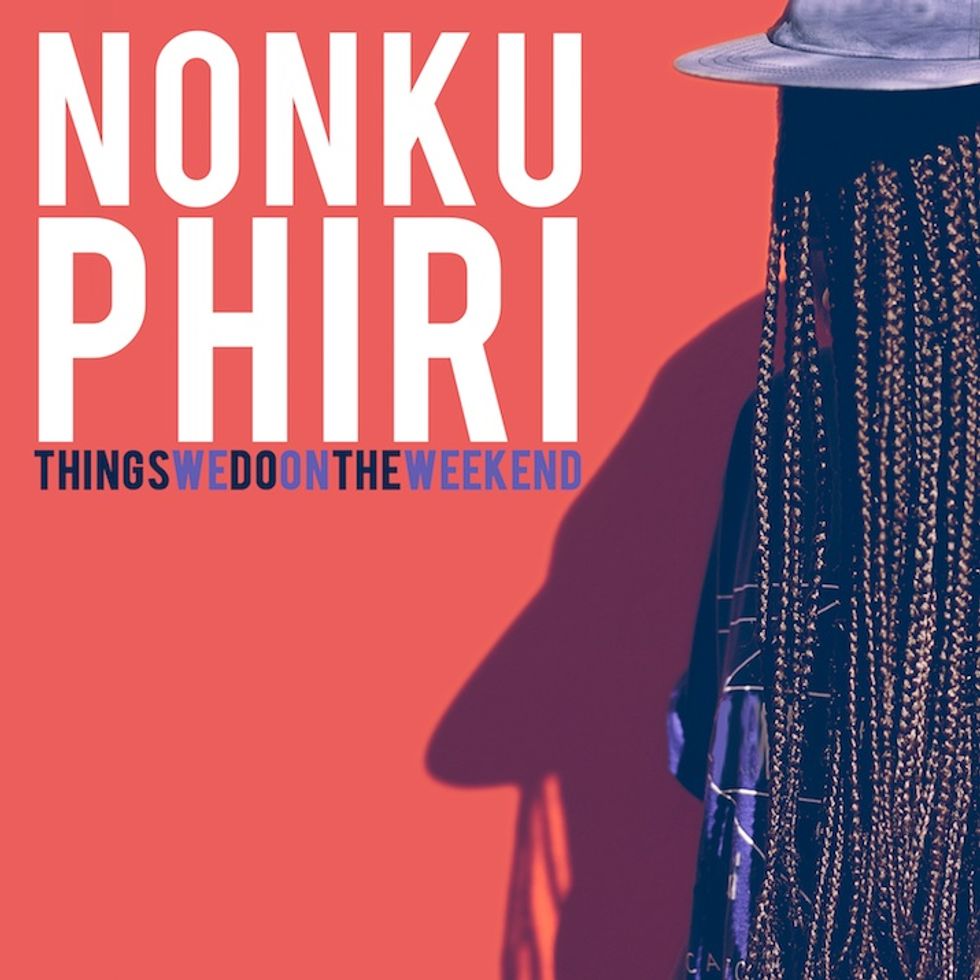 South African singer/songwriter Nonku Phiri releases her stunning debut single, "Things We On The Weekend," produced by PHFat's Narch Beats.
---
IMAGE CREDIT: Gabriella Pereira Achadinha // ARTWORK CREDIT: SJN Agency
Nonku Phiri has one of the most distinctive, influential voices on South Africa's future electronic music landscape. As a trusty collaborator to Cape Town electro-rap outfit PHFat, the singer/songwriter (as her alter rap ego Jung Freud) lent her pipes to one of our Top Tracks of 2014, and has regularly featured on tracks with a long list of South Africa's most prominent producers and rappers, including Crazy White Boy, Reason, Tumi, Jack Parow, and, most recently, an outstanding collaboration with Card On Spokes and Okmalumkoolkat. Amazingly, Nonku's reign is only just beginning. She'll soon be releasing her first solo project, and today her stunning debut single premiered online.
Produced by PHFat's Narch Beats, "Things We Do On The Weekend" is a sultry tale set to hazy beats and click percussion. According to a description on the track's SoundCloud, "The song is based on a modern day romance/relationship gone wrong, - it's basically a narrative of a girl going through the motions of courtship. I wanted to create something cheeky and very honest. I know that lots of ladies can identify with the whole notion of a fling gone wrong." We caught up with Nonku over email to hear more about her new single and the launch of her solo career.
Okayafrica: Who produced "Things We Do On The Weekend"?
Nonku Phiri: Things we do on the week is produced by Narch beats (from the phfat collective), who I think is probably one of the most underrated producers. I can't wait for the masses to finally hear what he has in store.
OKA: Where did you write and record the track?
NP: The track was recorded at the phfat hq in houtbay on a random Wednesday evening.
Narch and I had been listening to a whole bunch of reaaaaaaaallly old school kwaito tracks ( Mawillies, Spokes H, TKZee etc) and started jamming on a couple of loops, several weeks /months later the track organically grew into a sexy jam.
OKA: How do you differentiate between Nonku and Jung Freud?
NP: I'm an extroverted introvert so I guess Jungfreud and Nonku allow me to tap into both sides when I make music. Having worked on various collaborative tracks over the years, I think people finally got a glimpse of who I am as an artist, but it's just the tip of the iceberg. I'm really looking forward to sharing my solo project/s with you this year.
OKA: What kind of music does Nonku make vs Jung Freud?
NP: Jungfreud: makes bad ass, bass face inducing music with the Ph.fat homies.
Nonku: you're just going to have to wait and seeeeeeee ;)
OKA: What have you been up to lately?
NP: I recently moved to Joburg and I've been spending a lot of time getting into production. I can't really share much but I highly recommend that people come out to the live shows, I've also been working closely with Hlasko, Leeu and Behr on some stuff
OKA: Any surprises in store?
NP: There are a couple of interesting collaborations (locally & internationally) and lots of new music coming out soon.
STAY TUNED!!!
Keep up with Nonku Phiri on Facebook, Twitter, Tumblr and SoundCloud. Watch her brand new EPK by naas below.