News
Stormzy and Others Clap Back at London Police Over Racist Tweet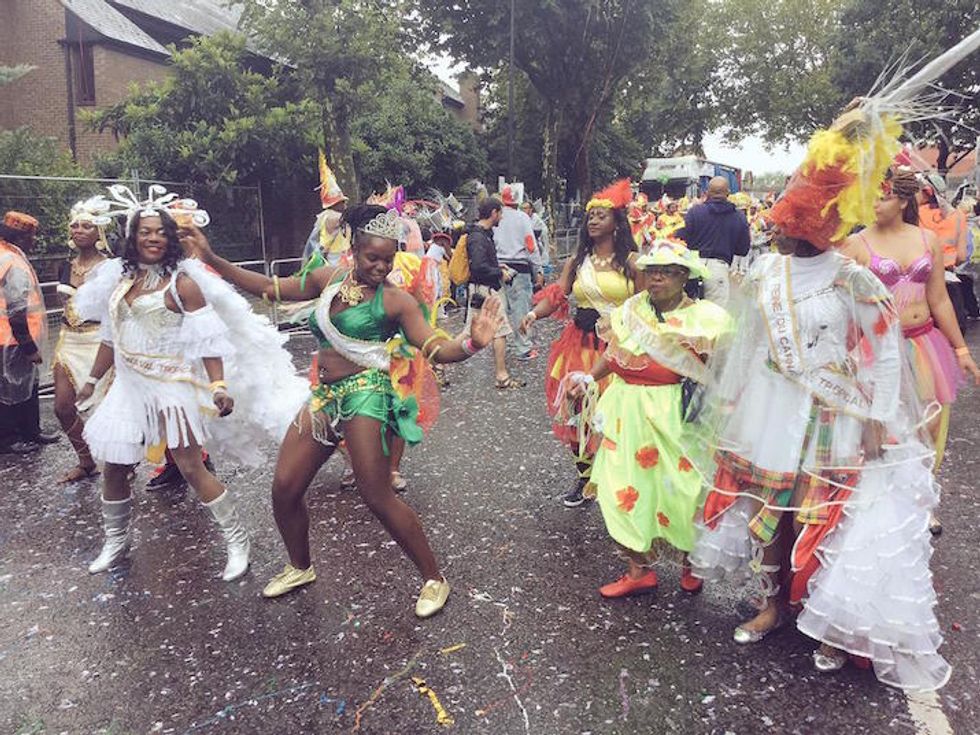 London's Metropolitan Police is being ridiculed for its racist tweet.
In the run up to Notting Hill Carnival on August 27 and 28, London's Metropolitan Police is being ridiculed for its attempt to discredit and eventually shut down the festival, as is widely believed.
---
A tweet sent from its official handle connected a drug bust in Catford, South London, with the Carnival out in West London.
The response has come thick and fast with notable ones from Stormzy, MNEK, Lily Allen and Professor Green adding to the many who have mocked the Met's heavy bias.
Stormzy's tweet questioned how many seizures were carried out by the police at Glastonbury, where large amounts of hard drugs are said to be consumed with impunity.
Asking if the Met only paid this special attention to "black events," Stormzy is also referring to the long history of hard policing of gatherings that host people of colour.
Stormzy's point crystallises the real intentions behind the tweet and campaign against the carnival, but the ridicule heaped on the Met has found a theme which riffs on the Met's own tweet linking Catford with Notting Hill, which is 13 miles away.
In the run up to #NottingHillCarnival, officers have this morning seized what is believed to be a kilo of uncut heroin in #Catfordpic.twitter.com/pUCya5lrvj

— Metropolitan Police (@metpoliceuk) August 22, 2017
How many drugs did you lot seize in the run up to Glastonbury or we only doing tweets like this for black events? https://t.co/v7XYvSg29t

— #GSAP (@Stormzy1) August 22, 2017
tf does catford in south east london have to with #NottingHillCarnival ? https://t.co/krKjsQKKL9

— MNEK (@MNEK) August 22, 2017
In the run up to #nottinghillcarnival a pigeon flew into my kitchen window and landed in the fag bucket @metpoliceuK

— #ACTIVE (@professorgreen) August 22, 2017
In the run up to the #NottingHillCarnival , millions of Muslims will be making the annual hajj pilgrimage to #Mecca

— IMMIGRANTS (@itsimmigrants) August 22, 2017