When Mahen Bonetti first started the New York Film Festival in 1993, she wanted to give Africans a space where they could speak for themselves. Over the course of three decades, the festival has allowed exactly that: filmmakers from across the continent and diaspora have found a place where their work is in the spotlight. This year's festival will celebrate all that's happened over the past 30 years, and all that's still to come.
This year's NY African Film Festival kicks off this week at Film at Lincoln Center, and runs there until May 16th. It then heads over to the Maysles Documentary Center in Harlem, from May 19th to 21st, and then to the Brooklyn Academy of Music, under the name Film Africa, from May 26th until June 1st. More than 30 films from over 15 countries will be screened as part of the event.
Here are a handful of highlights to look out for at this year's fest.
Moussa Sène Absa's 'Xalé' makes its New York debut.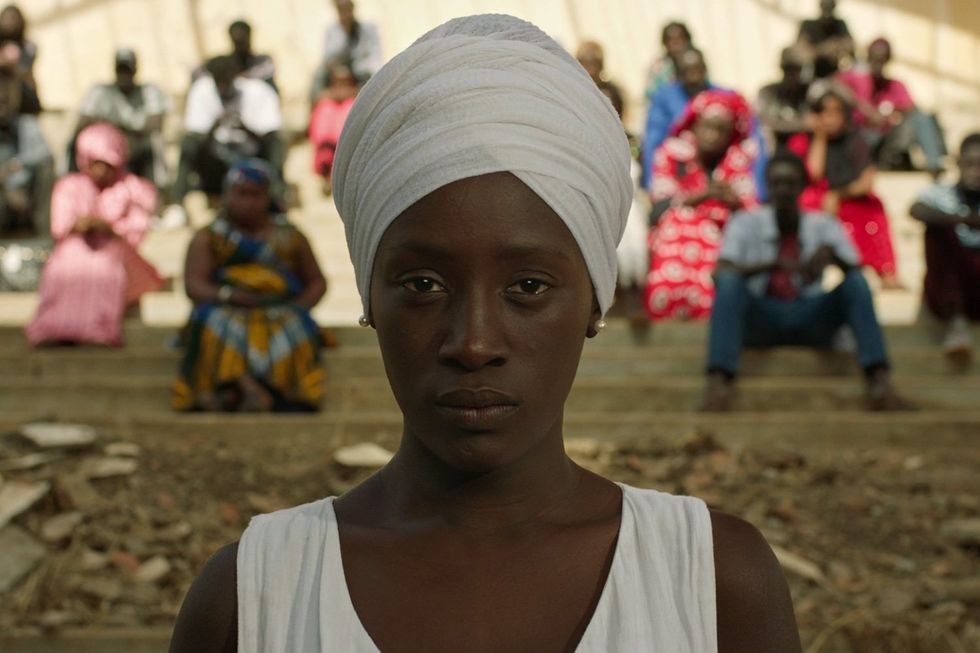 Moussa Sène Absa's latest film, Xalé, will open the 30th edition of the NY African Film Festival.
Photo courtesy NY African Film Festival.
Acclaimed Senegalese director Moussa Sène Absa will present the third film in his trilogy focused on women, or as he told OkayAfrica recently, the latest in an ongoing years-long deep dive into the subject. The film tells the story of Awa and the familial constraints that have a lasting impact on her life. The film premiered at the BFI London Film Festival last year, before making its African debut at the Joburg Film Festival earlier this year.
Following the two screenings, Absa will also be giving a free masterclass on Saturday, May 13th, where he will probe the impact of migration on familial and community bonds, particularly as seen with mothers.
Four South African filmmakers have created the festival's centerpiece selection.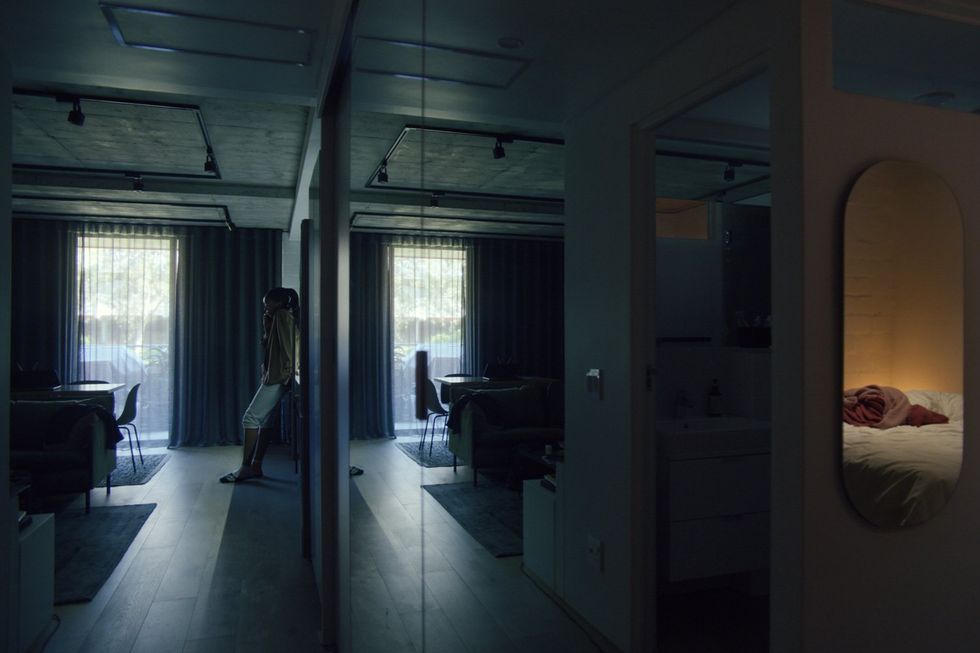 'Hyperlink' looks to explore the illusory reality of the internet, as seen by four different filmmakers from South Africa.
Photo courtesy NY African Film Festival.
​Titled Hyperlink, South African filmmakers Mzonke Maloney, Nolitha Mkulisi, Julie Nxadi, and Evan Wigdorowitz stitch their short films together to reflect on the illusory reality of the internet – how it can both be seductive, and at times, they believe, treacherous. Using humor, suspense, and social criticism, this collective production sketches a society dominated by idealized projections of the dreamt self.
A shower of admiration for Souleymane Cissé's legacy.
Souleymane Cissé is one of the great African filmmakers, undeniably so. In 1987, Yeelen became the first African film to be honored with the Grand Jury Prize at the Cannes Film Festival. Over the years, the 82-year-old director has remained uncompromising in using film for social critique, and dedicating his career to supporting other African filmmakers. Restored versions of both Yeelen and 1975's Den Muso, the first feature to be made in the Malian language of Bambara, will be shown at the fest, and Cissé will talk about his work in a keynote conversation.
In a wonderful touch of programming, Fatou Cissé's
A Daughter's Tribute to Her Father: Souleymane Cissé
, an intimate portrayal of his life and career, will also screen. The film made its debut at
the recent AFI African Film Festiva
l.
Babetida Sadjo's debut short film 'Hématome.'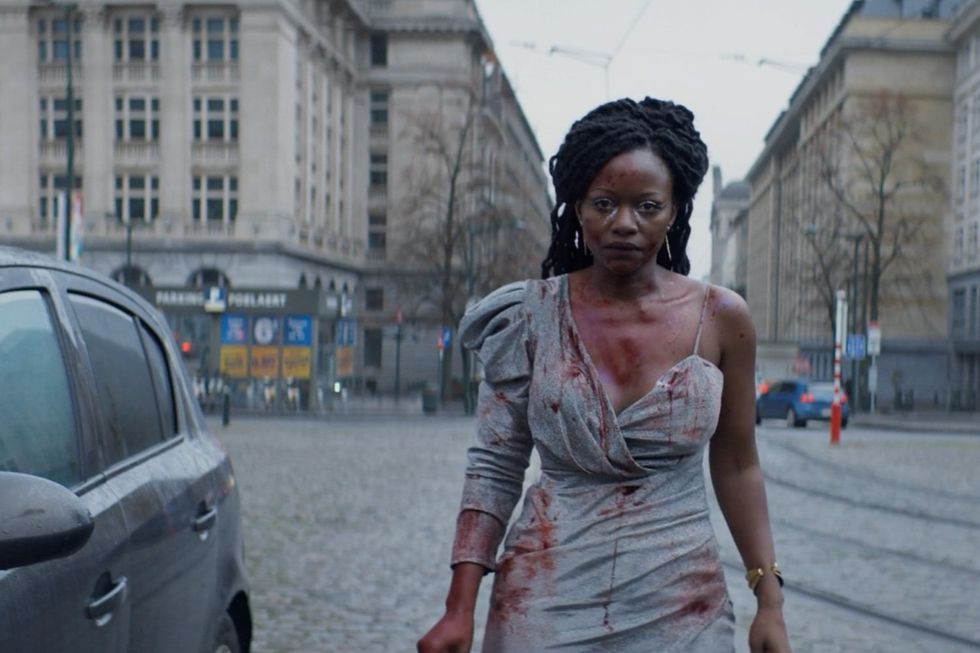 Babetida Sadjo's debut short film Hématome is part of the shorts programme at this year's NY African Film Festival.
Photo courtesy NY African Film Festival.
We're big Babetida Sadjo fans over here, especially for her standout performance in Our Father, The Devil, so any time we can show the actress and filmmaker love, we will take it. While the Guinea Bissau-born actress has made her name known for roles in films like Waste Land, which earned her the Ensor for Best Supporting Actress (the first Black woman to win this prestigious Belgian award), she's also becoming proficient behind the lens. Her compelling short film about justice, Hématome, in which she also stars, alone makes the shorts programme not to be missed.
A tribute to pioneer Safi Faye.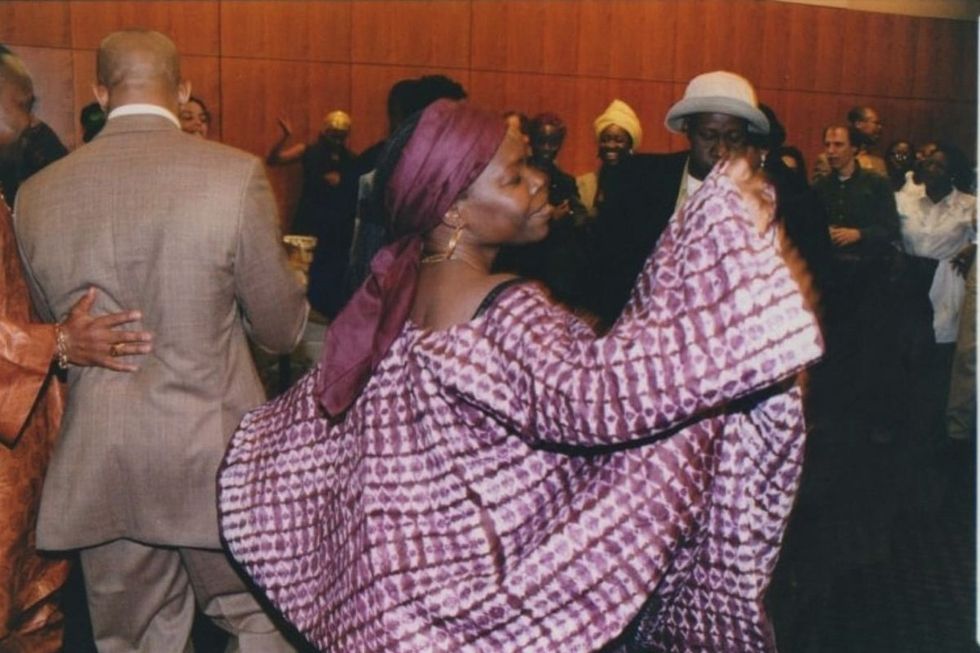 Safi Faye Memorial Talk will honor her role as a pioneer of African filmmaking.
Photo courtesy NY African Film Festival.
A conversation bringing together contemporary African directors Nuotama Bodomo, Jessica Beshir, Akosua Adoma Owusu, and Johanna Makabi will honor the Senegalese filmmaker who died in February this year. Believed to be the first African woman to make a commercial feature film, Kaddu Beykat, in 1975, Safi Faye deserves to be heralded and the festival creating space to do provides the chance to look at what her work means for feminism and African cinema today.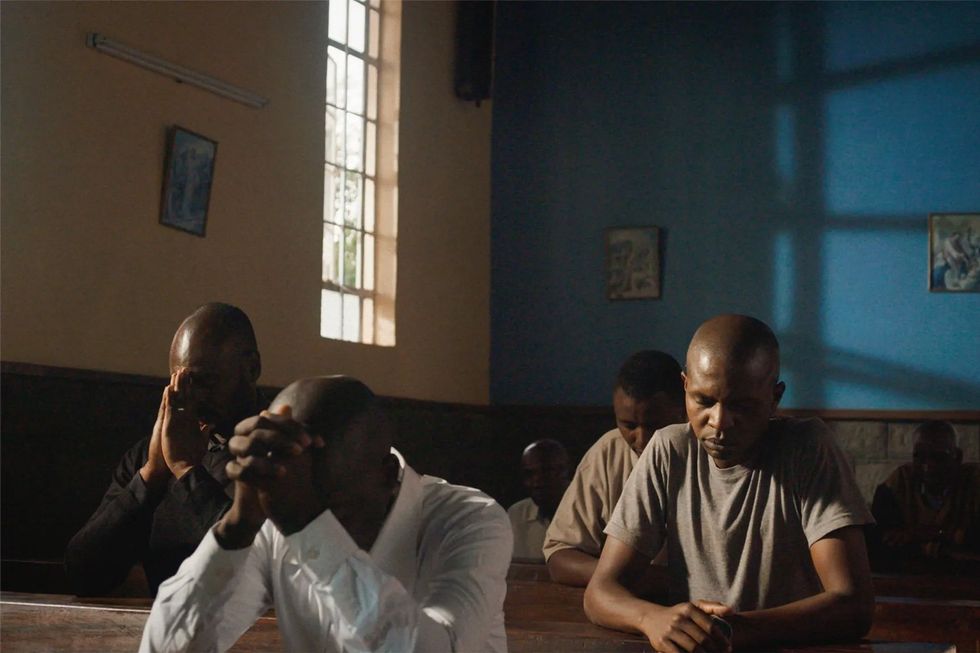 Justin Mirichii stars in Angela Wamai's debut feature, 'Shimoni,' which won a top prize at Fespaco.
Photo courtesy of NY African Film Festival.
Though Shimoni deals with the heavy subject matter of sexual abuse, Kenyan filmmaker Angela Wanjiku Wamai's debut has been a hit on the festival circuit since it first premiered last year at the Toronto International Film Festival (TIFF) going on to win the Bronze Stallion at Fespaco. In the film, Justin Mirichii plays a man who's released into the care of a Catholic priests' compound, known as "the pit" in a small rural village. Wamai's experience as a film editor lends itself to this vivid film, in which she explores the ways memory and emotion can seize control of the body. The filmmaker will also be in attendance for a post-film Q-and-A.