Oasis: Into The Wildmight be the most unique festival destination in North Africa.
For three days, musicians and attendees get to revel at Atlas Studios in Ouarzazate, Morocco (where the likes of Gladiator,Game of Thrones, and The Mummy were filmed) to the sounds of a highly-curated line-up of international and national electronic artists.
The festival has recently announced its impressive full line-up, which features Honey Dijon, DJ Koze, Jyoty, Walshy Fire (of Major Lazer), Romy (of the xx), Sofia Kourtesis, ARTBAT, OK Williams, Jyoty, Rodriguez Jr., Partiboi69, LB aka Labat,and Uganda's own Kampire.
Oasis: Into the Wild will also host a wide array of established and emerging Moroccan artists who are defining their scene—including acts like Kawtar Sadik, OJOO GYAL, Draganov, Ouenza, Wahm, Jantes, AliA, ANÏA, AMVN, Capra, Driss Bennis aka OCB, Kawtar Sadik, Kosh, Liver J, Nathabes B2B Abel Ray, and NOMADS.
---
Away from the dance floor, the festival—which was first launched in Marrakech in 2015—will feature the debut of famed Moroccan artist Hassan Hajjaj and collective Art Comes First's collaborative photo exhibition.

Mbari House will host the opening party and serve as the festival's cultural center, hosting film screenings, Tea Talks, Pop Ups, and art installations, including the Hassan Hajjaj x Art Comes First collaboration, a Jajjah pop up, and an Andy Waloo store.
In other areas, the festival will have wellness options, with yoga teachers, psychologist and a holistic therapist. The Moroccan Square will host the best of Moroccan street food vendors and cocktals from Marrakech's Barometre.
See more details below and grab your tickets here.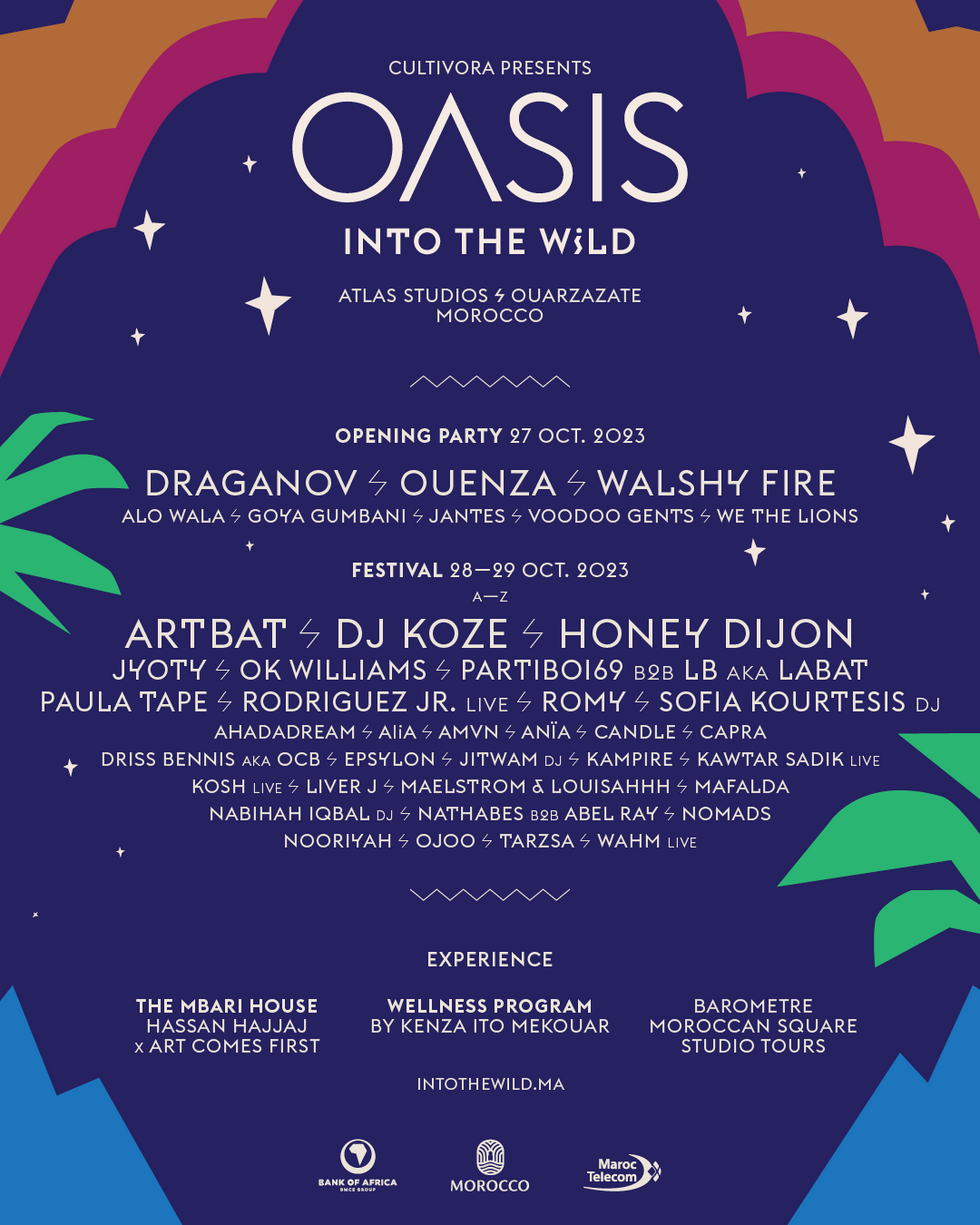 Related Articles Around the Web