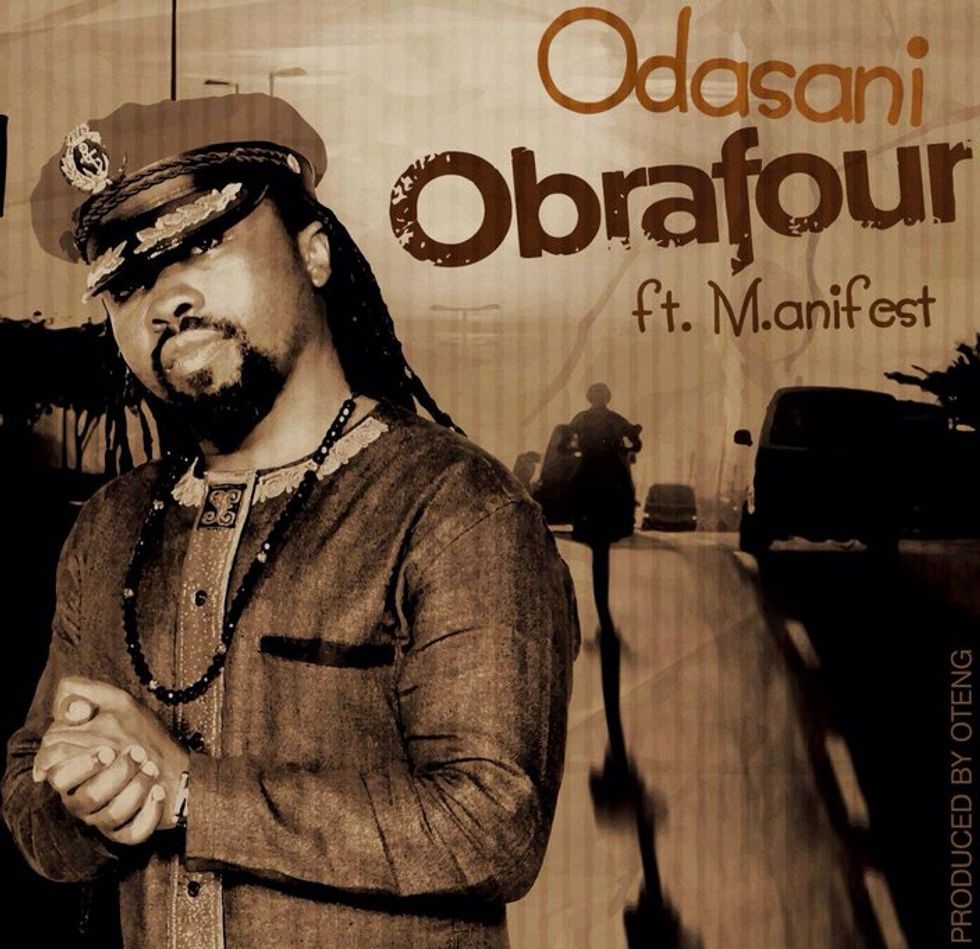 ---
"Obrafour brought a sort of cultural and lyrical standard to it [hiplife] that was amazing," Ghanaian rapper M.anifest once told us in an interview. After being away from Ghana's hip-hop game for some time now, eminent hiplife emcee Obrafour returned from hiatus this week with "Odasani," a new song featuring none other than M.anifest. After the success of their previous collaboration "No Shortcut to Heaven" last year, we'd been hoping the two would come back together for more thought-provoking wordplay. Obrafour's absence in rap hasn't seemed to affect his lyrical prowess. Over an Oteng-produced beat with swift drum beating and light horns at play, the veteran wordsmith lays verses in Twi about the harm in chasing money, while M.anifest cleverly contemplates human mortality and how we're only uncertain of two things in life, "the day we enter and the day we exit." The song is the first single off Obrafour's forthcoming album, Obrafofro. Look out for a string of new songs from Obrafour later this year. Until then, stream and download the record's lead, "Odasani," and read more below from our April 2012 interview with M.anifest, in which he discusses Obrafour's influence.
"Reggie [Rockstone] and Obrafour: I think those two are institutions... Reggie brought a pioneering spirit to it. He was speaking in Twi and saying things that related to the Ghanaian experience. That was the first time hip hop was seriously localised for lots of people. Then Obrafour brought a sort of cultural and lyrical standard to it that was amazing. And people loved it – Pae Mu Ka is still one of the few albums that you can play in any bar here, intro to outro, and people know all the words. Today I still say he's the best lyricist Ghana has had. He put the tradition of using proverbs in, and the things he said weighed a ton. He brought to the fore how the most linguistically amazing Ghanaians speak."
In related news, footage surfaced this week of M.anifest (currently on tour with Damon Albarn) rapping over Gorillaz' "Clint Eastwood."