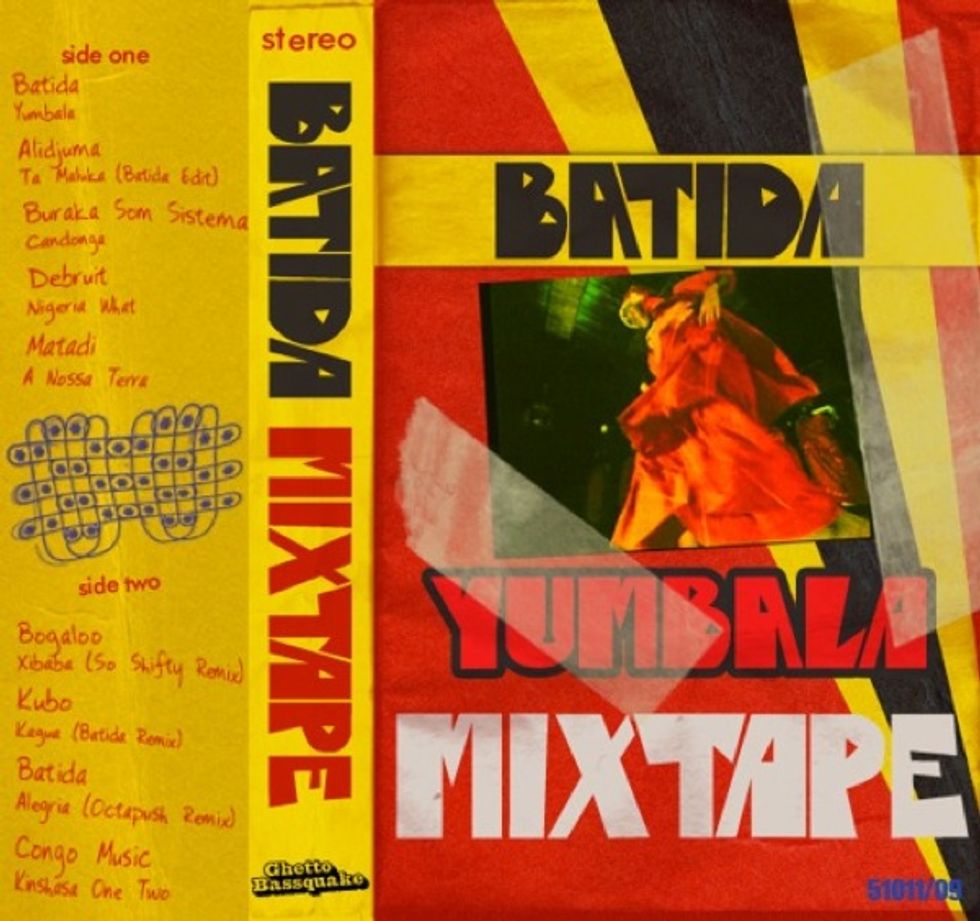 ---
Angolan/Portuguese DJ Mpula named his production project Batida after "the pirate compilations that circulate through the streets of Luanda." Daily tapes, or batidas, are passed down from the musseke (ghetto) to taxi drivers, who then disseminate the artists' sounds throughout the city. Seems apt that the producer/spinner is spreading kuduro and kizomba sounds to a larger realm under the same moniker.
In this Yumbala Mixtape, Batida streamlines through his reknowned sunshine rhythms and 60s semba guitar samples, crossing paths along the way with contemporaries Buraka Som Sistema and DRC Music.  Stream and download the mix below, and buy Batida's "Yumbala" single over at Ghetto Bassquake!
Batida's Yumbala Mixtape by okayafrica
TRACKLIST
Batida - "Yumbala"
Alidjuma - "Ta Maluka (Batida Edit)"
Buraka Som Sistema - "Candonga"
Debruit - "Nigeria What"
Matadi - "A Nossa Terra"
Bogaloo - "Xibaba (So Shifty Remix)"
Kubo - "Kagua (Batida Remix)"
Batida - "Alegria (Octapush Remix)"
Congo Music - "Kinshasa One Two"