DIASPORA—For our latest installment of Okay Acoustic, Ghanaian star singer, Efya, treats us to a soulful and stripped down rendition of a pop classic.
---
The singer performs "I Will Always Love You," originally by Dolly Parton but known to younger generations through the hugely successful Whitney Houston version. Backed by keyboard and a talking drum, Efya layers echoey vocals atop understated instrumentation. Despite the song's nearly matchless nostalgia, she manages to give it her own unique stamp.
Watch our Okay Acoustic with Efya above, and revisit our recent interview with the artist, about how she's making afrobeats on her own terms.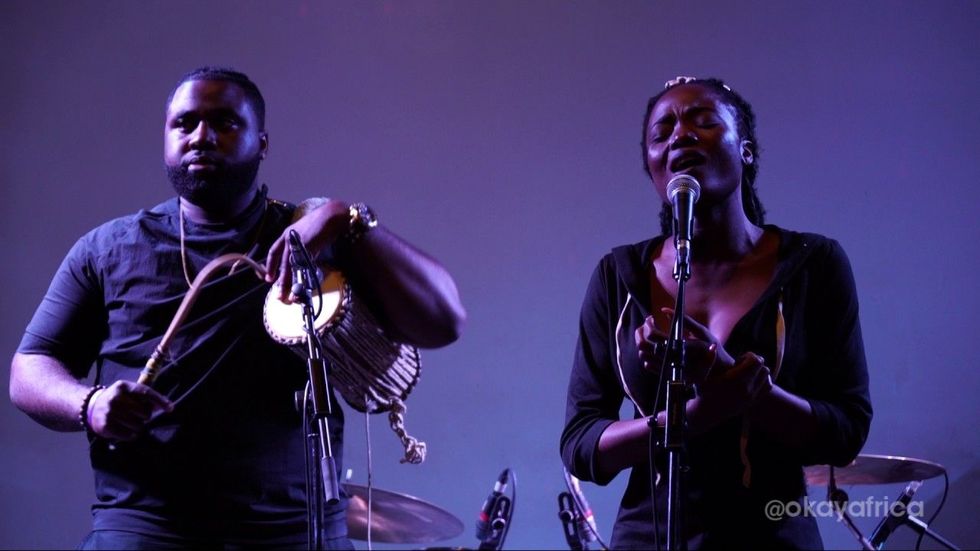 Video Credits:
Ralston Smith: videographer
Shannon Johnson: videographer + editor
Ginny Suss: producer
Greg Scott: audio
Follow Efya + Her Team:
Twitter: @onenationentgh
Instagram & Twitter: @efya_nokturnal
Instagram: @Kasa.pr
Twitter: @musictalisman