There's a deluge of cool events happening across Africa and the diaspora this weekend and OkayAfrica's weekend guide is where you'll find them.
---
What to Do: 
BROOKLYN—This Memorial Day weekend, Everyday People, Electrafrique and OkayAfrica present Everyday Afrique. Join us on Monday, May 29 for a rooftop party, featuring music from DJ Moma, DJ Rich Knight, DJ Underdog and, DJ and producer Kashaka. It's all going down at Brooklyn's Output. We hope to see all you fly folks there! Tickets can be purchased via ticketfly.
NEW YORK CITY—DJ Tunez and OkayAfrica will host "Afrobeat Nights" this Memorial Day weekend. The party is happening on Sunday, May 28 at SOBs in New York City. Check here, for more details and ticket information.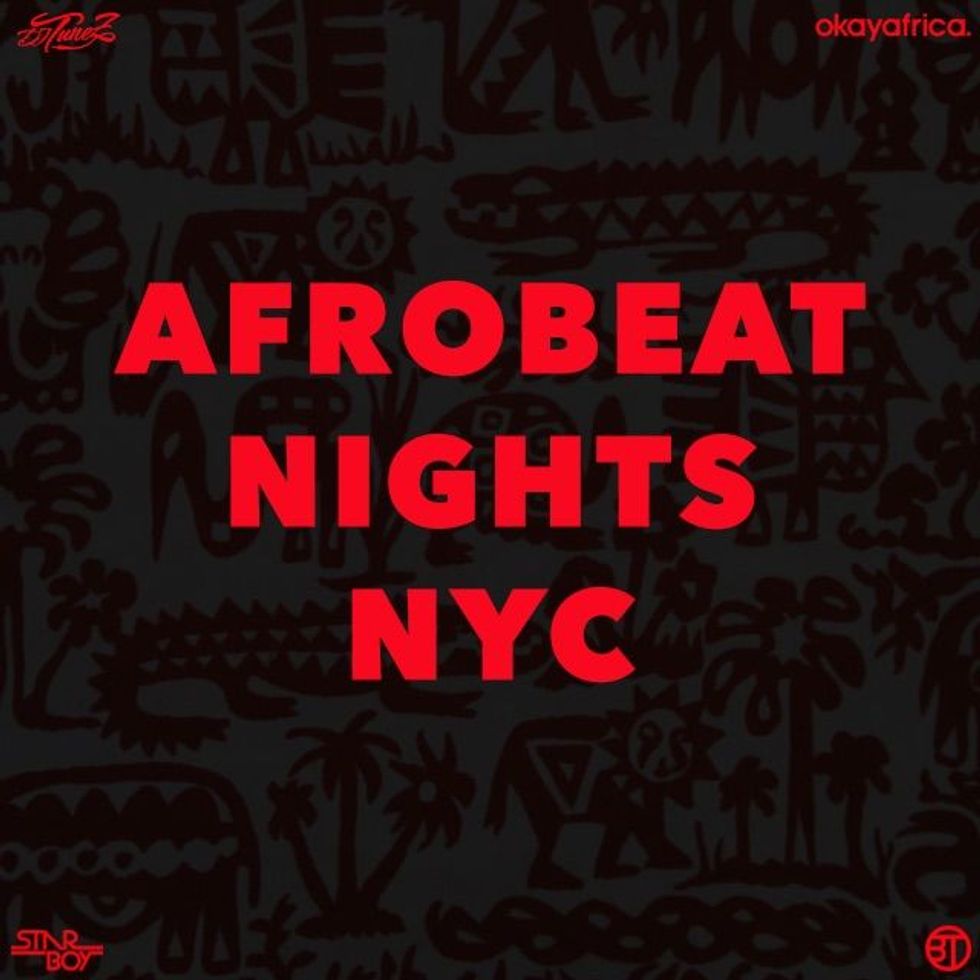 NEW YORK CITY—The African Graduation Celebration takes place this Saturday, May 27. It's an opportunity for African graduates to meet and network. "Through this celebration, we hope to recognize and cultivate the strength, resilience, and excellence of Africans living and pursuing an education in the diaspora," says the organizing committee. Head here for more information on this event.
NEW YORK CITY—The final weekend of the New York African Film Festival is here. The month-long event celebrates African cinema by offering screenings of films from the continent and the diaspora. It's not too late to partake if you haven't done so already! Check their website for a schedule of upcoming shows and ticket details.
LONDON—"The African Market" will be in full swing on Saturday, May 27 at London's Old Spitafields Market. Jewelry, clothing, books, beauty products and more will be sold by vendors at the event. Entry is free. Check out the Facebook invite for more information.
WASHINGTON D.C.—"African Diaspora Heritage Talk Series," will take place on Friday, May 26. There will be an open dialogue about the African immigrant experience. The event is free and open to the public. You can find more details on the event, here.
JOHANNESBURG—The month-long Motswako-Africa Rising Festival begins on Saturday, May 26 in Sophiatown. The event will celebrate celebrate the unique or mix of cultures in the community and highlight innovators, educators, activists and more. You can find more information on this event, here.
LAGOS—The Temple Management Company will host its annual "It's NOT Furniture" exhibit, beginning on Saturday, May 27. It will show through June 9th.
"This annual exhibition is one of many to come as part of a series serving as a pertinent reaction by Contemporary Artists from different parts of Nigeria to our peculiar circumstances by declaring that Art, in all its awesomeness, is not furniture but a representation of life, belief and culture of individuals," says the company. More information on the exhibit can be found, here.
LAGOS—"The Joy of African Classical Music" takes place this Sunday, at the Agip Hall, Muson Centre. The show will feature performances by local composers. Check here, for more information.
NAIROBI—The Unfinished Conversation Organization will host a talk on Saturday, May 27 called "Feminism: What is it and Why Should I Care?" The group seeks to unpack misconceptions about the feminist movement through an open dialogue. The event is free. check here for more information.
What to Listen to: 
For a playlist of the best songs that came across our desk this week, check out OkayAfrica's Weekend Playlist, featuring tracks from Davido, Tiwa Savage, Runtown and more. You can stream it below.