News
Okayplayer Audio: Q-Tip x Juan Epstein On G.O.O.D. Music + New LP 'The Last Zulu'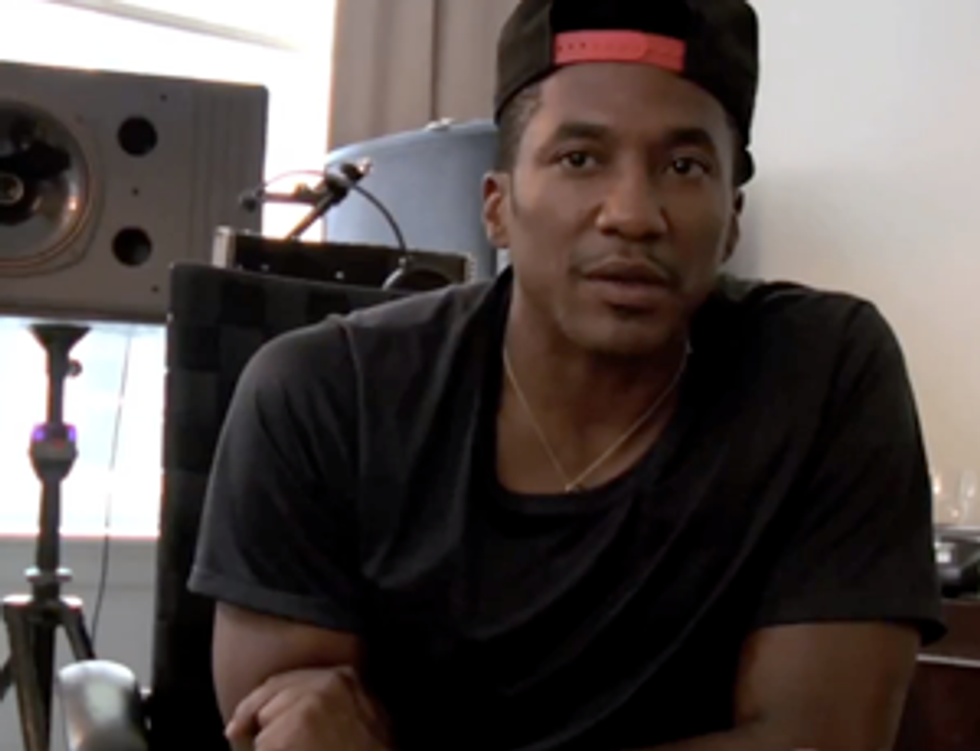 [embed width="600"][/embed]
---
Okayplayer-for-life Q-Tip called in to Cipha Sounds & Peter Rosenberg's Juan Epstein radio show on Hot97 this morning to speak about his signing to Kanye West's G.O.O.D. music label, which was officially announced yesterday. Tip ran down his behind-the-scenes involvement with Kanye projects like Watch The Throne and My Beautiful Dark Twisted Fantasy, collaborations which naturally lead, he said, to the new partnership. He also confirmed that he will have tracks on the G.O.O.D. music comp in the works and revealed that the name of his forthcoming LP (slated for 2013) will be The Last Zulu.
Interestingly, he says the name was inspired by a DNA test his manager arranged that traced his roots to South Africa–results that seem (?) to contradict the on-camera DNA test he did with Okayafrica and AfricanAncestry.com, which place his genetic origins with the Djola people of Guinea-Bissau, video of which you can watch above.
Of course (to get technical for a sec) OKA tested Tip's maternal DNA and it's always possible that he's referring to another test tracing his paternal DNA. Generally, when doing our African Ancestry series, Okayafrica tests someone's maternal DNA lineage to find African roots, as paternal lineages often provide surprising results (guess what? you're white!). In addition, it would be rare to find an African American with Zulu heritage based on the patterns of the slave trade. African Ancestry president and founder Gina Paige explains:
When we trace the ancestries of African Americans, we find African results most often for maternal lineages. The majority of those ancestries are West African since that is where the majority of enslaved people came from during the Transatlantic Slave Trade. Things look very different when we trace paternal lineages. We find European results almost 40% of the time when we trace the paternal ancestries of African American men. It makes sense when you think about the behavior of slave traders and slave holders towards enslaved African women during slavery.
All of that does nothing, of course, to change Tip's so-so-real legacy as the most visible face of New York's very own Zulu Nation, founded by the legendary Afrika Bambaataa. And if The Last Zulu is going to carry that spirit into the realms of pop radio Kanye is currently owning, it can't drop soon enough. Get your Zulu beads here and listen to audio of the full interview below.
[embed width="600"][youtube http://www.youtube.com/watch?feature=player_embedded&v=FsT5uZTuYSM expand=1][/embed]
spotted at NR