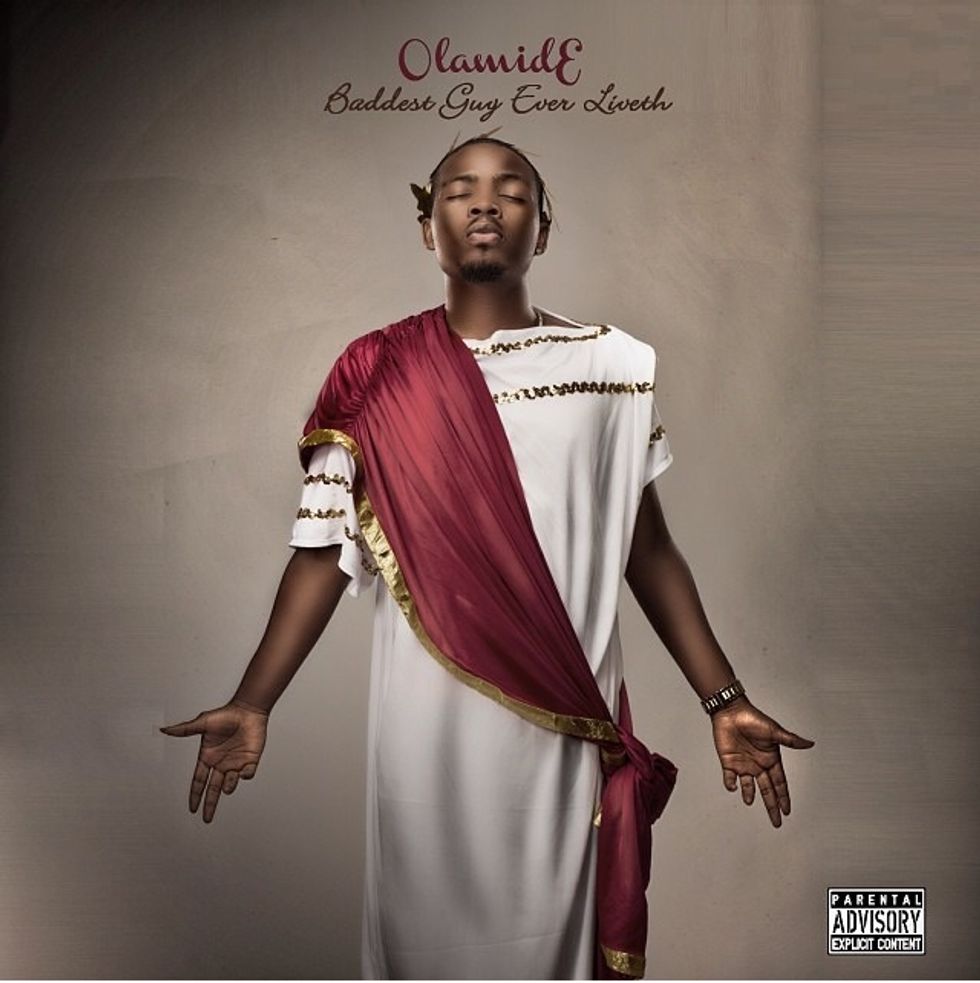 ---
It used to be you could count the number of Nigerian rappers spitting in their native tongue on a leper's hand and still have a finger or two to spare. Now you'd need a few more hands and the odd leg. Leading this onslaught are acts such as beast from the east Phyno, Alaga Ibile aka Reminisce and of course Olamide– who blesses with his latest effort Baddest Guy Ever Liveth.
Hip-hop home or abroad has never lacked for self adulation (G.O.A.T, H.N.I.C., "I Am a God"). One might be as bold to say rap practically thrives off of it — every MC with a song out pro-claiming him/herself the best to ever do it. With Olamide, however, the "baddest guy" title is no empty boast. His work ethic and disregard for convention alone are enough to send him to the top of our baddest emcees list. Whilst others might have waited for their singles to catch on, the dust from Olamide's sophomore effort YBNL hadn't yet settled as he began unleashing a barrage of new singles.
At 21-tracks, Olamide's latest full length might seem a stretch for those of us who now find comfort in nine song strong LPs and 140 character tweets. Yet length doesn't take away from it being a thoroughly enjoyable confirmation that success hasn't dampened Olamide's fire. The self-proclaimed 'heinous of bad' has not lost his ability to throw curveballs by way of squeal-inducing rhymes and a core audience connecting chorus.
Singles aside, prime cuts on the effort include "Anifowose," whose grass to grace story builds off a sample from fuji legend K1 the ultimate, the Mumford & Sons sampling "Motivation" with Ice Prince, and the makossa-esque "Position Yourself," — whose infectious beat is one to induce gyrating waistlines. Length and the somewhat derivative nature of some chosen beats are the sore points on a rather stellar effort. Regardless, Olamide's latest LP lives up to its name of being a long play worth playing for long.
Baddest Guy Ever Liveth is out now.