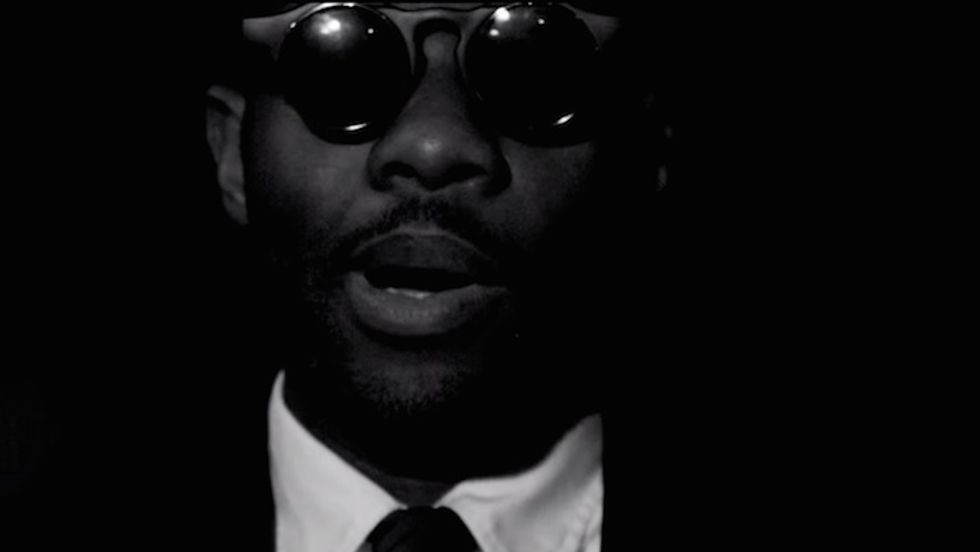 ---
New York rap duo Old Money recently dropped the video for "Mothership," the title track off their electronic grit-meets-afrofuture EP on Dutty Artz. Echoing the duo's black liberationist philosophy, the title Mothership speaks to liberation movements such as Marcus Garvey's Black Star Liner; these movements saw the ship as a fundamental site where, as Dutty Artz explains, "an enlightened creative community nurtures its brightest future stars."
Themes of enlightenment and exploration are present in Old Money's Nathan Chojnacki-directed music video. Crisp black-and-white silhouettes give it classic feel while the duo's sharp wordplay and modern style convince us that Mothership is not a depiction of the past but a reimagining of previous ideas for the production of a more informed future. Shots cut between Old Money's Ahmed Julian and Andre Oswald whispering wisdoms gathered from their visit to the metaphorical 'Mothership,' and kaleidoscopic images of shifting cityscapes.
The rhythmic drum machine beat and funky kwaito-esque vibe of the track place viewers in a trance as scenes of NYC's skyline transform from cityscapes to starry skies. Julian and Oswald appear individually throughout the video with shadows of the city floating over their figures; their bodies move freely and fluidly to the pulsating beat of the track inviting us to join them on a journey back to the mothership, or, as described by Dutty Artz, " the Zion in the sky that is both the beginning and the destiny for all this planet's righteous sufferers."
Watch Old Money's video for "Mothership" below. The EP, which is available now, features remixes from Chief Boima and DJ Spoko.