News
Stream Orlando Julius & The Heliocentrics' 'Jaiyede Afro' LP [Premiere]
Stream afropop innovator Orlando Julius & The Heliocentrics new album "Jaiyede Afro."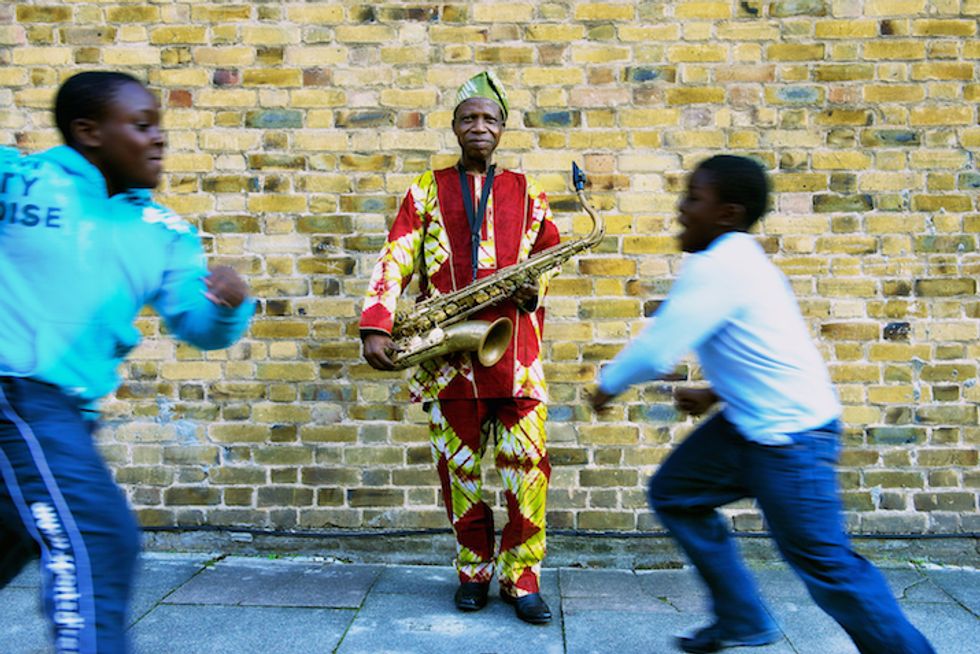 ---
Orlando Julius made his mark by being one of the first artists to blend the multiple guitars & horns of highlife with American R&B and soul. His sound, which laid the groundwork for the popularization of 'afropop,' was cooked up at his club residency in Ibadan, Nigeria during the 1960s and mastered in his 1966 Super Afro Soul LP — a record that led to Julius playing and collaborating with the likes of Louis Armstrong, The Crusaders, Hugh Masekela and Lamont Dozier.
In his new release Jaiyede Afro, Orlando Julius teams up with London collective The Heliocentrics (who recently worked with Mulatu Astatke and Lloyd Millerto) to revisit never-before-recorded compositions form those early years. Album highlights include "Buje Buje," a reworked arrangement from his very rare Orlando Julius and The Afro Sounders LP (1973), the funk-influenced "Love Thy Neighbor" and the complex percussion-work & call-and-response in title track "Jaiyede Afro." Stream Orlando Julius & The Heliocentrics' album in its entirety below. Jaiyede Afro is available for pre-order now and will be released on 1CD/2LP & digital format from Strut Records on Sep 9.