This year, films from 92 countries were submitted for Oscar consideration, and the Academy selected 15 to move onto a possible nomination. The Blue Caftan from Morocco's Maryam Touzani is the only film from the continent that was selected. This is despite Tunisia's Under The Fig Trees also earning major praise and acclaim.
The Blue Caftan made its premiere at this year's Cannes Film Festival, where it picked up the Fipresci prize (awarded by international film critics) for its "bravery" in shedding light on a taboo topic in Moroccan society. The film, which is the second submission by Touzani to the Oscars, is about a woman and her closeted gay husband who run a caftan shop in Sale.
Africans would also do well to rally behind Alice Diop, even though her Saint Omer was submitted as France's entry because the French Senegalese director has made a film that speaks to the immigrant experience , and is considered a favorite from this past year.
Over the past few years , Africa's place within the Oscars has left many film lovers wanting. Although critically acclaimed features like The Gravedigger's Wife , made by Somalian director Khadar Ayderus Ahmed , and Lingui, The Sacred Bonds , from Chadian filmmaker Mahamat-Saleh Haroun were submitted to the Academy of Motion Picture Arts and Sciences, not a single African film made it to the shortlist of the Best International Feature category for the ceremony in March this year. Even with countries like Tunisia continuing to make history -- as it did with its first-ever Oscar nomination in 2021 -- the last time an African film won the category, which used to be known as Best Foreign Language Film, was in 2005, when South Africa's Tsotsi took home the prize.

While international films are eligible for other categories and do sometimes win (witness South Korea's Parasite taking home Best Picture in 2020), the Best International Feature Film category is often the only spotlight for films produced in countries outside of the U.S., and outside of the English language. It remains a fact that in 90 years of the Oscar awards, only three films from Africa have ever won the category.
Still, African countries continue to add their contributions to the list, despite a number of them facing infrastructure and distribution issues, or, in the case of Nigeria, language issues. In 2019, there was a loud outcry when the country's submission, Lionheart , was disqualified because it was mostly in English . This year, again, Nigeria's entry -- or lack of entry -- has stirred up controversy .
To be considered for the Best International Picture category, films need to satisfy eligibility conditions, chief being that more than half the film must be in a language other than English, and the film must have a theatrical run of seven days. With the lingering impact of COVID, the Academy is allowing films that had planned to have a theatrical release but were made available via a streaming or on-demand service to still qualify for consideration.
The Oscar nominations revealed on January 24th 2023, and the awards ceremony takes place on March 12th 2023.
Here are the African entries that hoped to earn a spot on the shortlist:
Algeria: 'Our Brothers' by Rachid Bouchareb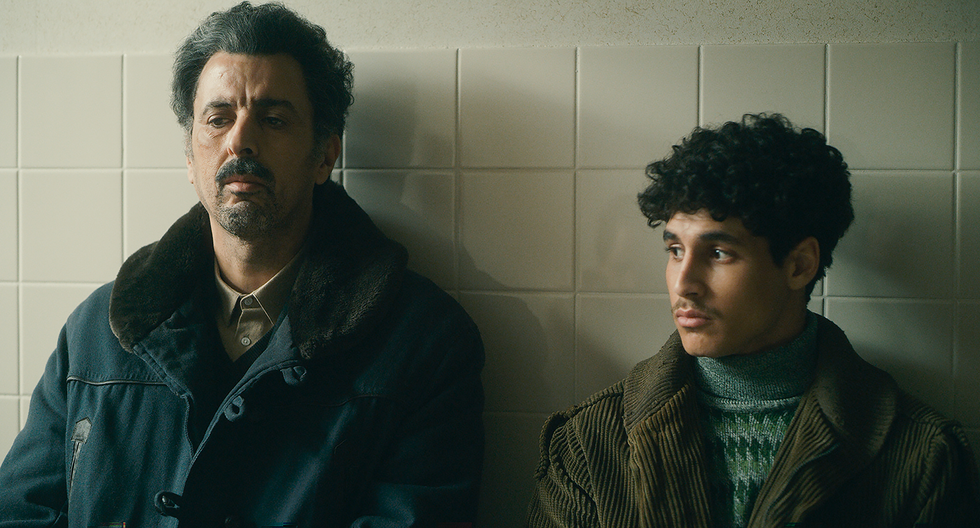 Algeria's storied history with the Oscars goes back to 1969, when the country's first ever film submitted for Oscar consideration, Costa Gavras ' Z , won the award. Algeria has since made 21 submissions, but it has yet to replicate the 1969 win. Director Rachid Bouchareb has been a regular among the submissions made – for 1995's Dust Of Life , 2006's Days Of Glory, and 2010's Outside The Law . This year, the Algerian Film Selection Committee voted for Our Brothers, which debuted at the Cannes Film Festival in May, and is based upon the true story of a French student of Algerian descent, Malik Oussekine, who was killed by police following student demonstrations in 1986.
Kenya: 'Terastorm' by Andrew Kaggia
The Kenya Film Commission announced that out of the 4 films it was considering, a selection team of 9 members landed on Terastorm, which is billed as an "African superhero film." Not much is known about it, except that it's an animation, made by a digital company called Afrikana Digital, and was released in July this year. As the country continues to crack down on any content with LGBTQ+ themes , it's evident it doesn't want to rock the boat with anything that has more of a substantial message to relay.
Senegal: Xalé by Moussa Sene Absa
Senegalese director Moussa Sene Absa brings to life a story that touches on themes of familial love, loyalty, and the diaspora in a film that's been described as "visually stunning and emotionally resonant," which is likely why the national selection committee chose it. Senegal has successfully been nominated in the category before
Tanzania: 'Tug of War (Vuta N'Kuvute)' by Amil Shivji
Amil Shivji made history last year at the Toronto Film Festival with Tug of War (Vuta N'Kuvute), the first Tanzanian film to be chosen to play at the Toronto International Film Festival. Shiva's second feature – a heartfelt colonial era-set romantic drama – is also the second time Tanzania has submitted a film to the Oscars. Some more history trivia? It's also the first time in over 20 years that Tanzania has submitted a film to the Academy for a nomination consideration.
Tunisia: 'Under The Fig Trees' by Erige Sehiri
Tunisia got into the Oscars game last year when Kaouther Ben Hania 's The Man Who Sold His Skin , scored the country's first-ever international feature nomination. Tunisian-French director Erife Sehiri hopes to follow that with her fictional feature film, Under The Fig Trees, set in an orchard, which drew acclaimed applause at Cannes earlier this year.
Uganda: 'Tembele' by Morris Mugisha
From Big Brother Africa to the big stage of world cinema, Morris Mugisha is a former housemate who turned to directing in more recent years. He's made headlines beyond reality TV with Tembele , which has become the country's first submission to the Oscars. The drama follows a man who works on a garbage truck, battling a mental setback after losing a son. Mugisha wrote and produced the film, as well as directed it.
* Story updated to reflect the shortlist announcement