Arts + Culture
Our Favorite New Pieces from Africa's "Most Significant Living Artist"—El Anatsui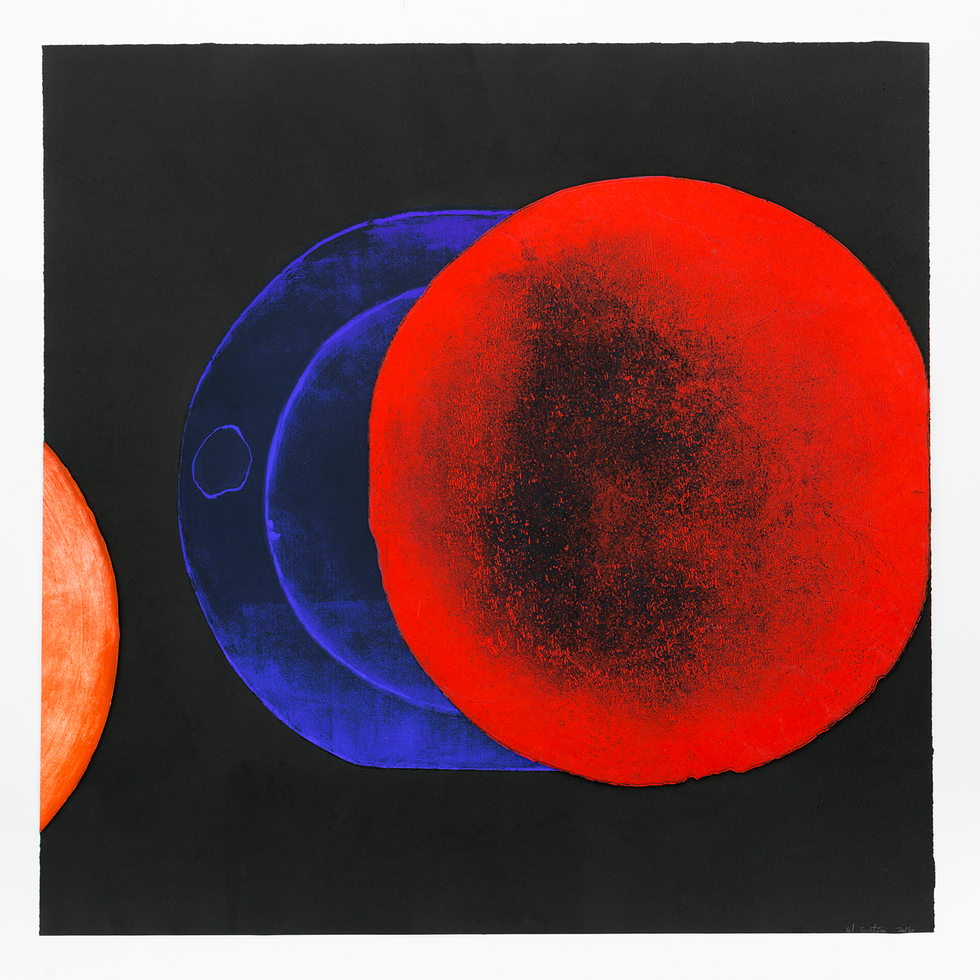 Check out these photos of El Anatsui's new exhibition at London's October Gallery.
LONDON--"Benchmarks," the title of El Anatsui's exhibition at London's October Gallery, takes on multiple meanings relating to the both the artist and his work.
---
At the 56th Venice Biennale, where Anatsui was awarded the Golden Lion for Lifetime Achievement, the show's curator Okwui Enwezor, described him as Africa's most significant living artist praising "the originality of Anatsui's artistic vision, his long-term commitment to formal innovation, and his assertion through his work of the place of Africa's artistic and cultural traditions in international contemporary art."
Anatsui's famed metal wall sculptures are made from bottle-tops that are pierced and crushed, by a team of assistants, on work benches. These benches are what Anatsui, in conjunction with Factum Arte, the Madrid-based team of conservators, have developed into the prints that constitute much of Benchmarks.
[oka-gallery]
Mike Ward, director of the intaglio studio at Factum Arte, explained that "after 3D scanning these wooden pieces and using the textural information to make routed aluminium intaglio plates they became versatile source material with which to try anything and everything".
One such successful try is Eclipse Suite, a collection of 13 pieces named after the 13 cycles of the moon.
A large number of prints were laid on the floor for Anatsui to arrange in a format of his choosing "El chose to concentrate on the recto and verso images of the near circular distressed wooden tray which he overlapped and allowed to enter and exit from the edges. This was the beginning of the idea of eclipses".
Ends May 13th
Sabo Kpade is an Associate Writer with Spread The Word. His short story Chibok was shortlisted for the London Short Story Prize 2015. His first play, Have Mercy on Liverpool Street was longlisted for the Alfred Fagon Award. He lives in London. You can reach him at sabo.kpade@gmail.com