News
Owiny Sigoma Band Premiere 'Changaa Attack'
Stream London-Nairobi collective Owiny Sigoma Band's "Changaa Attack," a hypnotizing track named after the potent Kenyan homebrew.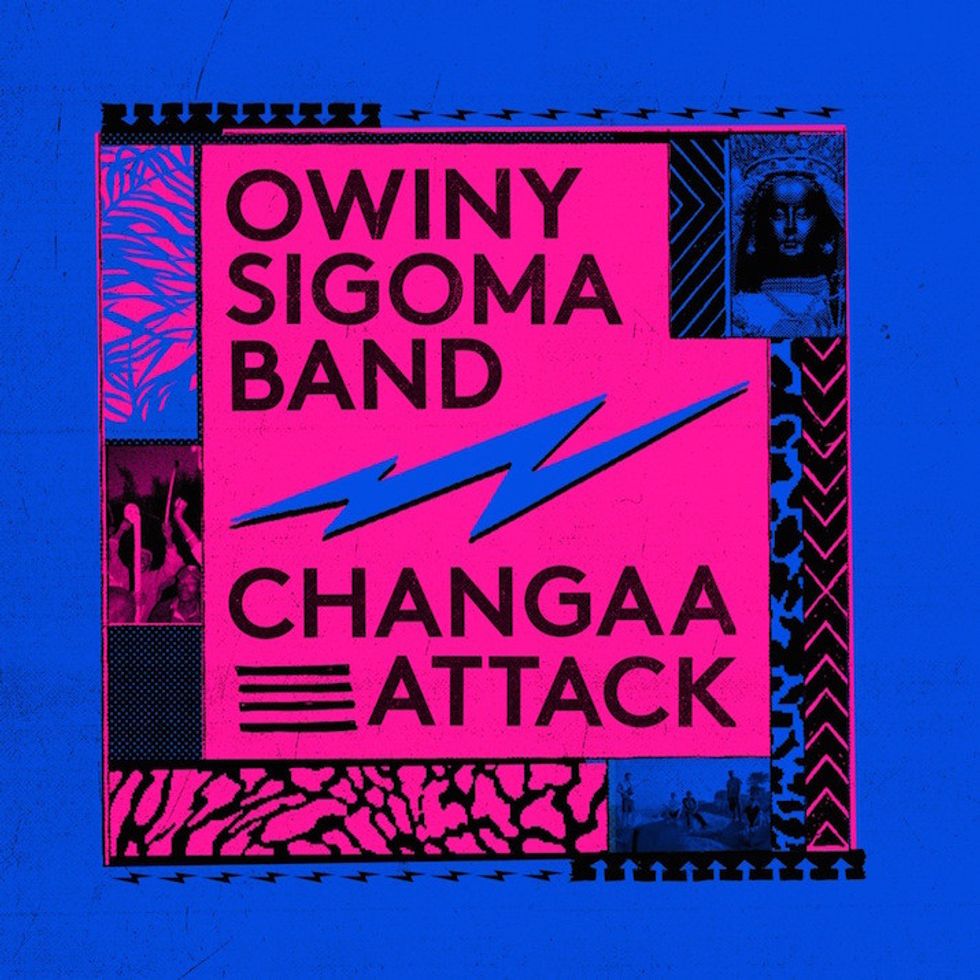 ---
London-Nairobi's Owiny Sigoma Band, a revolving collective formed by Western Kenyan musicians and UK artists, come through with "Changaa Attack," the new single off their forthcoming third album Nyanza. Recorded in percussionist Charles Owoko and nyatiti player Joseph Nyamungu's home of Nyanza Province, Owiny Sigoma Band's new full-length LP seeks to explore the intricacies of Luo music.
The hypnotizing "Changaa Attack" — named after the potent Kenyan homebrew 'changaa' (which is rumored to contain jet fuel and also goes by 'Goodbye Mum') —  offers a complex blend of modern bass and synthesizers with Luo-influenced rhythms. The single was recorded in Kisumu by Nyamungu, Owoko, keyboardist Jesse Hackett, bass player Louis Hackett, and drummer Tom Skinner. Stream our premiere of "Changaa Attack" below and look out for the track on Owiny Sigoma Bands upcoming Nyanza album, due August 28 from Gilles Peterson's Brownswood Recordings.