Oyinda Shares The Frightening Music Video For 'The Devil's Gonna Keep Me'
Watch the video for Nigeria-rooted singer, songwriter & producer Oyinda's "The Devil's Gonna Keep Me," a song from her 'Before the Fall' EP.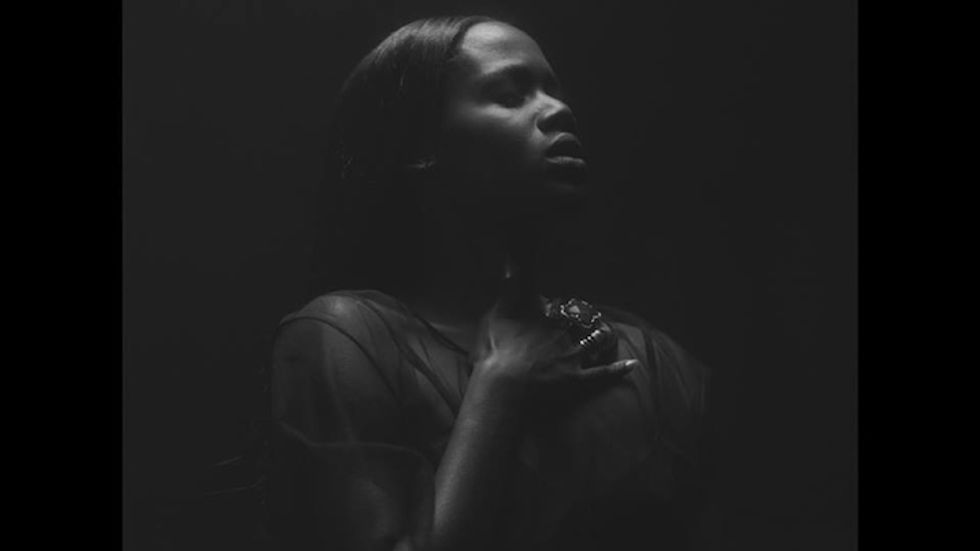 ---
After a fruitful 2014 that saw her release the bewitching Before the Fall EP, Nigerian-rooted, London-raised singer/songwriter/producer Oyinda returns with the frightening music video for her song "The Devil's Gonna Keep Me." Directed by the New York-based Simon Davis, the crisp black-and-white visuals show the New York-based musician musing on her hellish lot as a masked boxer spars in solitude. Merging the original track's foreboding piano presses and its remix's fuzzy electronics, the video brings the song's maudlin beauty to haunting life. Talking to V Magazine, Oyinda mentions, "There are several versions of 'The Devil's Gonna Keep Me' that I made, each capturing a different mood. For the video, I wanted to combine the original track's lament and sorrow with the remix's hedonistic attitude. It's a merge between being in the moment and the awareness of it after." Watch Oyinda's "The Devil's Gonna Keep Me." music video below. Oyinda's second EP is due later in 2015 and Before the Fall is available now on iTunes.