News
Listen To Oyinda's Electro-Soul Anxiety Ballad 'Restless'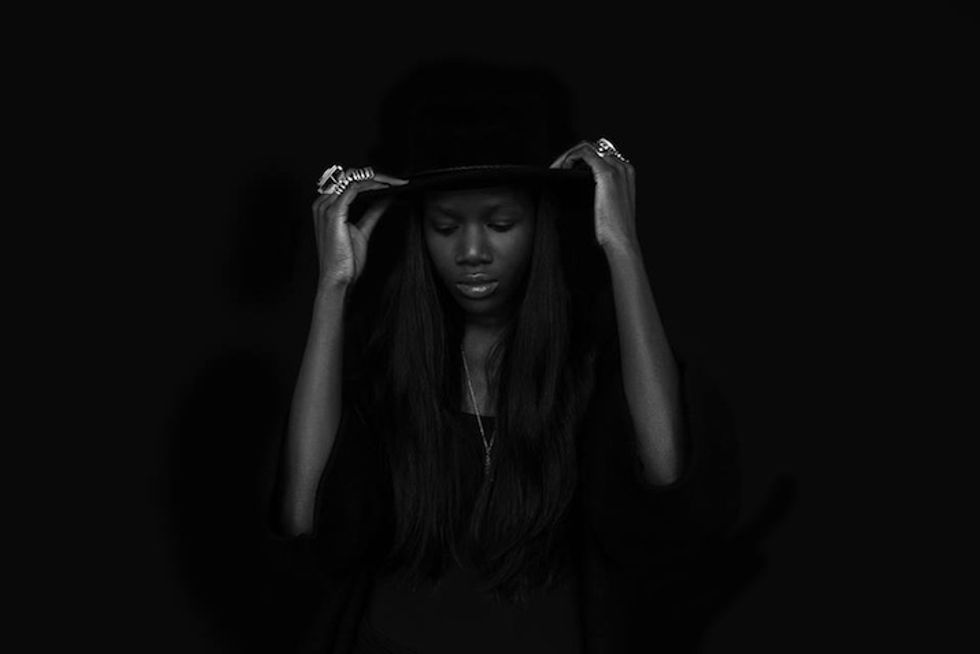 Stream Nigerian/New York-based singer/songwriter/producer Oyinda's electro-soul anxiety ballad, "Restless," off her 'Before The Fall' EP.
---
Having already made a mark with three striking tracks, Nigeria-rooted, New York based singer/songwriter/producer Oyinda made her official EP debut this week with the release of Before the Fall. "Each song explores the bittersweet aspects of experience. It marks the moment when I realized I had changed," Oyinda told Billboard. Of the four tracks on the self-produced EP, "Restless" is the only one we hadn't previously heard, and feels both timeless and vital as it vividly details feelings of anxiety and fear. Amidst rapid drums and thunderous guitars, the 22-year-old observes "Your mind is restless,/You're feeling anxious,/You're running rapid into the dark of your eyes." With imagistic lines and a storm-like production of winding synths and echoes, "Restless" further proves Oyinda is a highly gifted lyricist with a great ear for palpable, darkly vibrant sounds. Listen to the song below, which premiered on Billboard. Before the Fall is available to purchase on iTunes and stream on Spotify now. Oyinda performs this Saturday, November 15th, at Baby's All Right in Brooklyn. Find more details on the show here. Follow Oyinda on facebook, twitter, and soundcloud.
>>>Listen to Oyinda's Dark & Striking 3-Track Introduction: "The Devil's Gonna Keep Me," "What Still Remains," "Rush Of You"