Video
Aug. 29, 2014 01:13PM EST
Watch P-Square's ATL-to-Lagos Video For 'Ejeajo' ft. T.I.
Watch P-Square's ATL-to-Lagos music video for their ultra pop collaboration with T.I. "Ejeajo"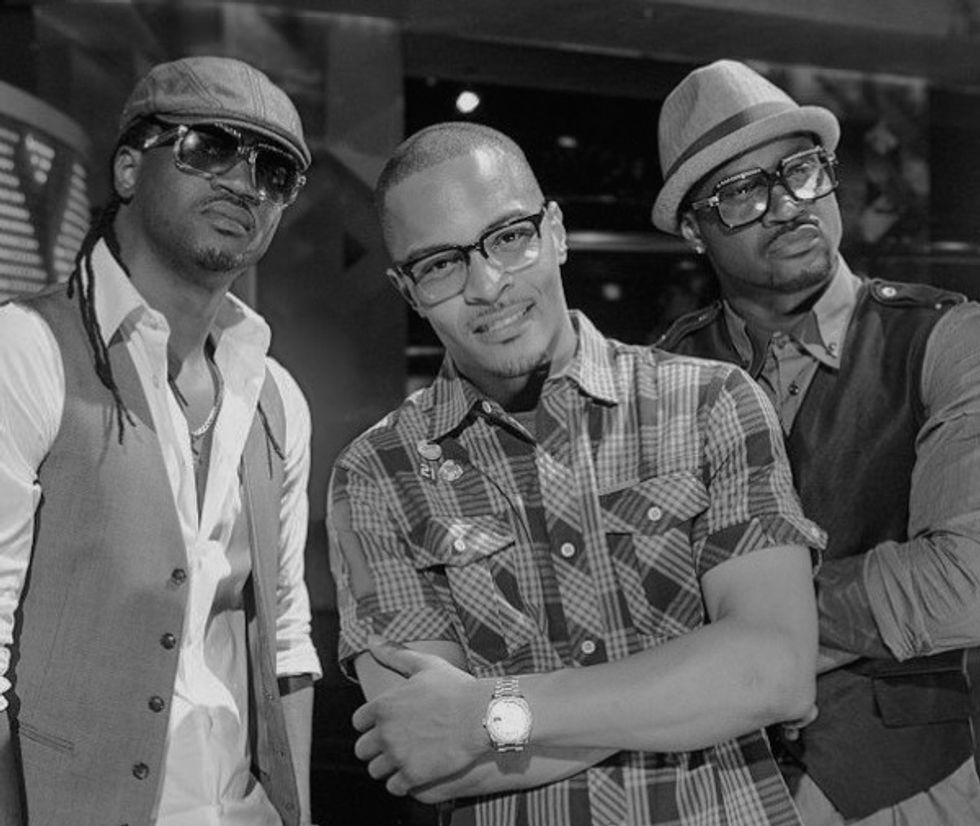 ---
Nigerian star twins P-Square take a heavily 70s pop route in their latest track "Ejeajo," the third single to see the light of day from their soon to be released 6th studio album. The video sees the duo getting an assist from the king of the (American) South T.I., as the crew are shown cruising around and clubbing in both Lagos and Atlanta. Twins Peter and Paul Okoye recycle a southern rap staple for the bridge, T.I. hops effortlessly onto the soul/funk beat and, as expected, plenty of Michael Jackson moves are thrown around. For more from the Nigerian twins check out their recent collaboration with Phyno and their house party video for "Taste The Money (Testimony)." Watch P-Square's music video for "Ejeajo ft. T.I.," directed by Clarence Peters and the twins' older brother Jude 'Engees' Okoye, below.