It's not unusual for Nigerian novelists to hold university degrees unrelated to their passions. For bragging rights, the promise of financial stability and the relative ease of gaining employment, many middle class Nigerian parents push their offspring to become doctors, lawyers and engineers. And if those careers aren't possible, well, accountant, architect and economist will do. For the lucky few who studied writing, chances are they have older siblings already pursuing professional courses, are the last born and definitely not the only son, paying their own school fees, or chose to combine majors to placate their parents.

---
"I wanted to study the classics, but my dad told me it was a rich white man's course," says Oyinkan Braithwaite, whose debut novel My Sister, the Serial Killer has earned positive reviews and been optioned for film ahead of its November release. She says her mother's reasoning was "if you love to read and write, then law is the course for you." Braithwaite eventually studied creative writing and law.
However, in the case of journalist and author of Season of Crimson BlossomsAbubakar A. Ibrahim, who was encouraged to study law in university, his parents didn't object to his choosing mass communication.
"My parents were ok with it. There was an element of trust. Maybe because I wasn't doing anything outlandish," he says.
To be sure, making a living off fiction writing is a gamble, especially in Nigeria where the publishing industry is nascent, bookshops and libraries are scarce, piracy is rife and book advances are modest. With these structural hurdles in mind, familial apprehension is understandable.
Challenges to Making Money as a Nigerian Writer
"In Nigeria, you have the challenge of publishers not paying up royalties," says Ibrahim, winner of the 2016 Nigeria NLG Prize for Literature. "People have illusions about writing and what they call the writer's life. [But] writing is hard work and doesn't pay as often as it should, which is why people have to find other means to make a livelihood so they can keep writing."
Braithwaite agrees. Prior to her book deal with U.S publisher Doubleday, she worked as an editor at a Nigerian publishing firm but now designs graphics, writes for businesses and develops websites. According to her, Nigerians assume writing is less demanding and compensate poorly because there aren't any quantifiable products involved.
"You're not really valued here [as a writer]. They feel because you're a writer that it must be really easy for you.
As such, Braithwaite says she makes more money from graphic design even though writing takes more time and effort. To avoid getting underpaid, she proposes that writers create a cost chart, taking into account the time and associated fees required to complete specific tasks and adhere to it.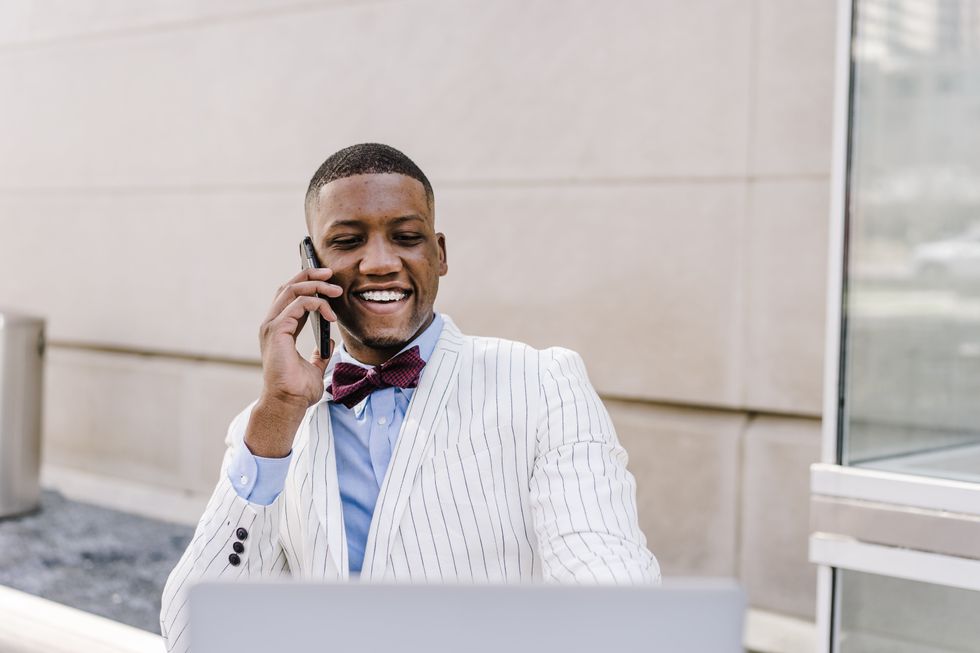 Have you tried writing for film and television?Photo via TONL
Getting a Nollywood Side Hustle
Beyond business writing, financial opportunities for fiction writers abound, says Ibrahim, in fields like translation, speechwriting, and Nigeria's film industry—Nollywood. He argues that many writers focus on becoming published despite the myriad avenues that exist in publishing.
"Not everyone should be a writer. There's a lot of demand for editors. If you try writing and it's not working, then maybe you should try something else," he shares.
Tunde Aladese, who became a screenwriter after realising she couldn't make a living from prose, suggests novelists interested in writing for Nollywood network with working writers and contact producers and directors with samples of their screenplay. And for those without screenwriting experience, she advises week-long workshops and online courses. However, Aladese is quick to note that screenwriting might be a frustrating venture for novelists who typically have creative control over their work.
"[In screenwriting], you become part of a team that includes producers, directors, actors and the technical crew, all of whom have opinions and ideas," she says. "And often the value of the writer's idea starts to slide down lower in the scale."
Constant Self Improvement and Experimentation
Most successful fiction writers have dealt with the sting of rejection. They recognise that negative feedback are as much a companion as writer's block, and that persistence is the horse that will take them closer to their destination. They also understand the essence of frequent writing and conscious experimentation.
It is the kind of self-improvement Braithwaite advocates.
"I'm more academic about my writing than most people I've come across because I'm constantly educating myself," says the-soon-to-be-published author, adding that it was easy for writers to fall into a literary comfort zone. "Even now, I'm trying to write again and it's still a struggle because I keep pushing the bar [and] experimenting with my work."
Reading widely and indiscriminately is credited by many published authors for helping them develop their writing style, stretch their imagination and improve their vocabulary. For his part, Ibrahim adopts the strategy of rotating between classics and contemporary literature.
"I would advise writers to read classics because they're great novels. You read them to understand literature [and] the history of writing. At the same time, they should read contemporary writers to create their own [contemporary work]."
Ibrahim warns that aspiring writers not mimic their favourite novelists but focus instead on perfecting their own uniqueness.
"There's no next Chimamanda [because] there's only one Chimamanda," he says. "So if you have that figured out [and] understand why you write in the first place, then you can work towards achieving your goals."
In April we're exploring "The Hustle"—the things people do to survive and thrive at all costs. Click here for more stories about all the ways people manage, make and squander money.