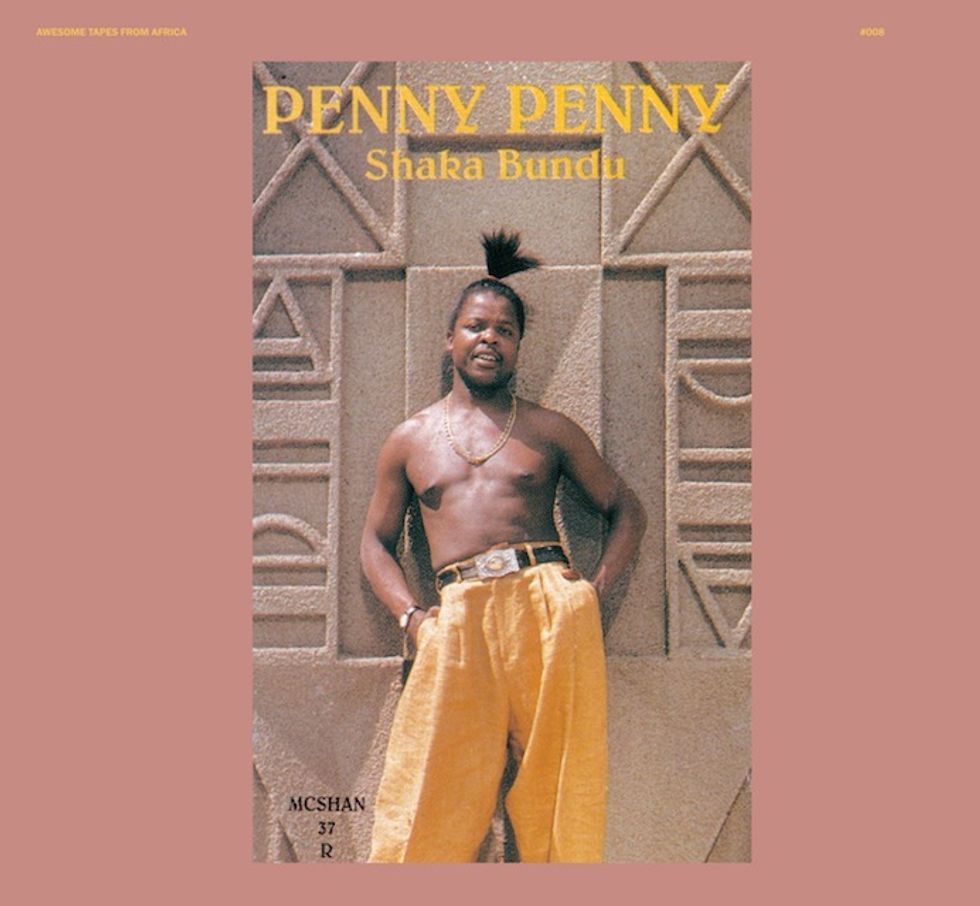 Penny Penny's Shangaan Disco album 'Shaka Bundu' is being rereleased on Awesome Tapes For Africa.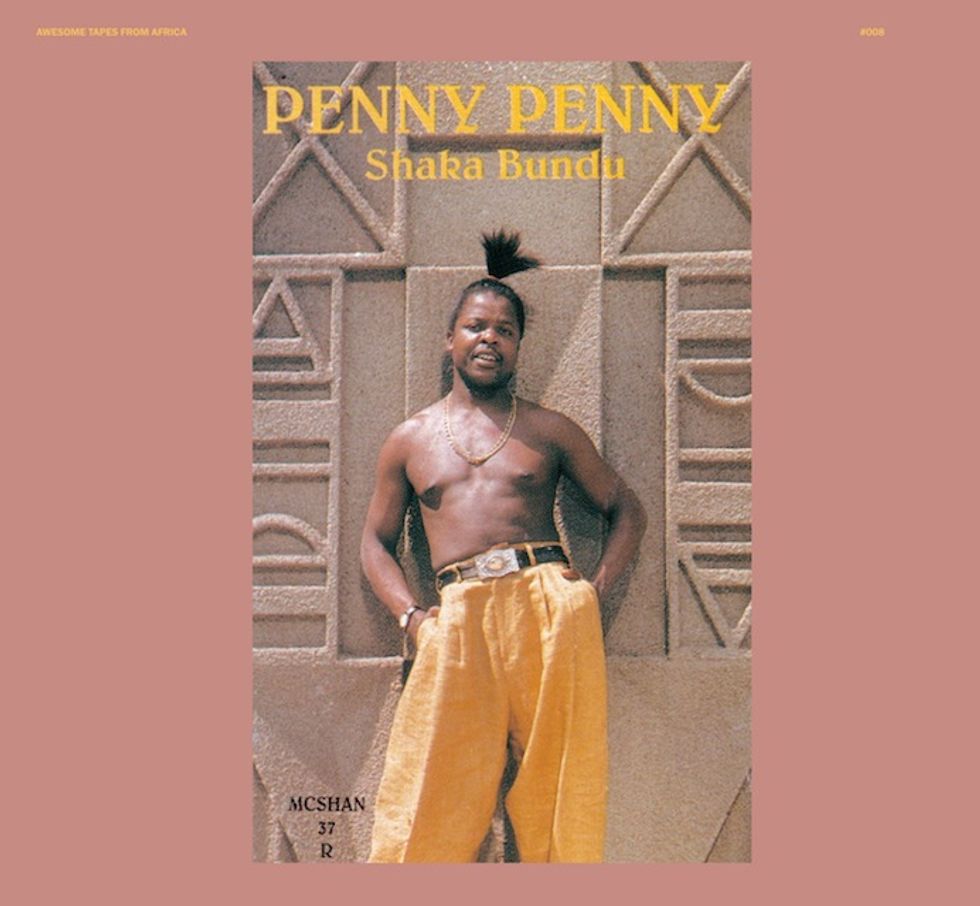 ---
Shangaan disco superstar Penny Penny's pillar of 90s South African dance-pop is seeing new life as Awesome Tapes From Africa's latest reissue. Originally released in 1994, the mega-hit Shaka Bundu went on to sell over 250,000 copies in SA and marked a crowning of Shangaan-disco's successor to the late Peta Teanet. Penny Penny (born Eric Kobane) comes from a family of 68 children and 17 wives. At the age of nineteen he left his family's tomato farm in Mooketsi for work in the mines, where he began dominating breakdancing contests. By 1986 Penny Penny (then Eric) found himself in Joburg working a slew of jobs, including cleaning at Selwyn Shandel's recording studio in Joburg.
It was there that he met Shangaan producer Joe Shirimani. The two struck up a musical partnership which resulted in a double platinum debut and subsequent plantinum-selling records. In contrast to its lighting paced 180BPM electro offshoot, Penny Penny's is the original synthesized smooth deal which we've heard clock in at 110 BPM. Almost two decades after the fact, Shaka Bundu remains a spiritual call to good vibrations, a message to the people which has ultimately led to Penny Penny taking up office as an ANC ward councillor (the first musician to do so) in Limpopo's Giyani Municipality. For more on Penny Penny and shangaan music Max Mojapelo's Beyond Memory: Recording the History, Moments and Memories of South African Music is an awesome resource. Shaka Bundu drops November 12th via Awesome Tapes From Africa. Listen to two standouts off the upcoming release and watch the original "Chaka Bundu" video below.