---
*Okmalumkoolkat, (Smiso Zwane), 27, Musician
South African photographer and filmmaker, Chris Saunders, back in his home country after a year-long residency at Fabrica - Benneton's Creative Research Facility in Treviso, Italy - was recently commissioned by Spin Magazine in the US to shoot a series of street style photographs in Johannesburg. The portraits - which also feature rapper Okmalumkoolkat, one half of genre-bending hip-hop duo Dirty Paraffin - capture a sense of style that traverses all kinds of boundaries to create something new. 
London-based writer Helen Jennings once said of Saunders' photography: "his portraits celebrate individuality and bravery in the face of the urban grind and zooms in on those risk takers who creatively construct their own identities through dress, art and culture".
You can view more of Chris Saunders' work via his blog.
*The Smarteez & Friends, Jabulani Soweto.
*Mandisi Lean, 22, Visual Artist.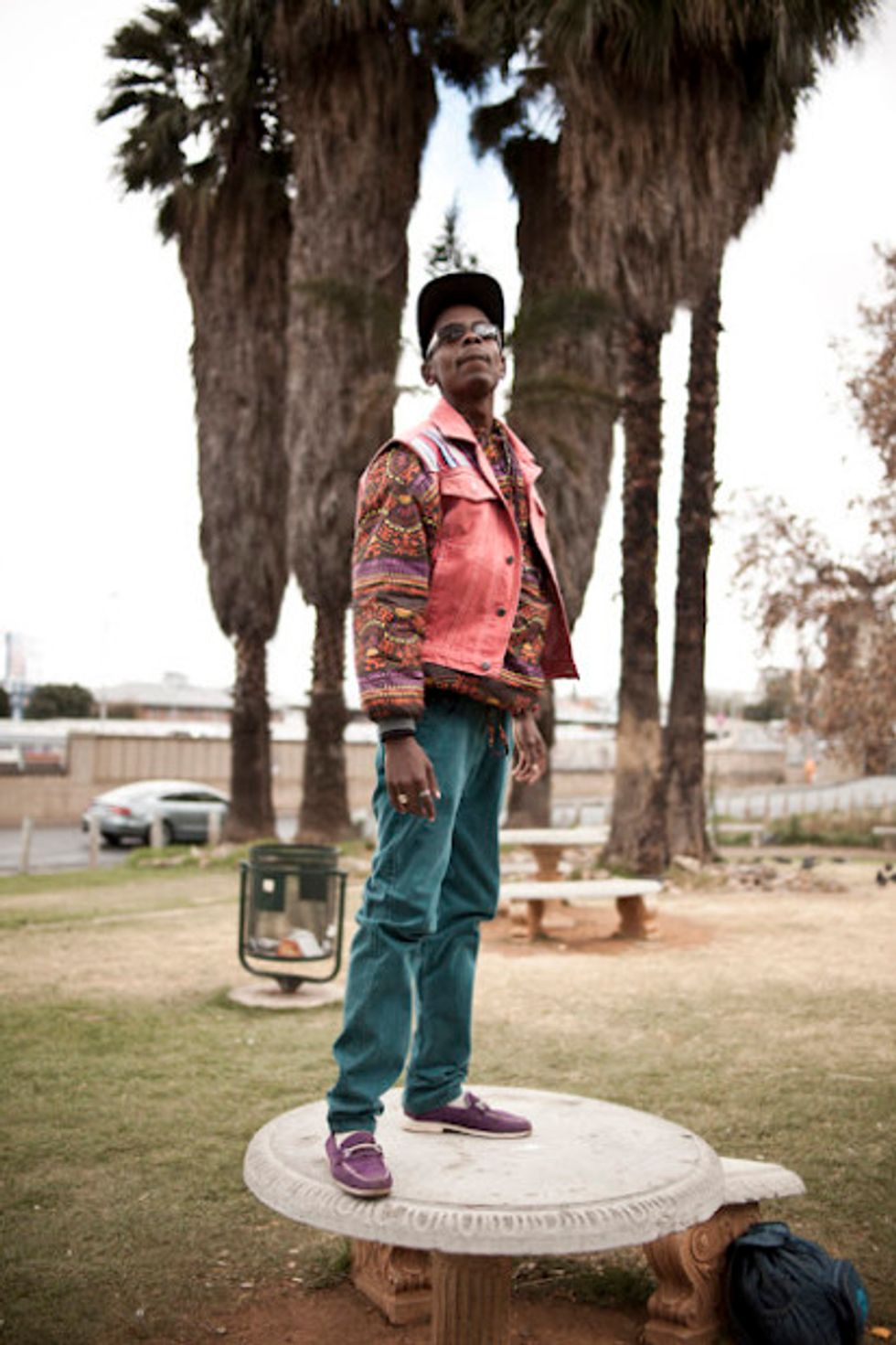 *Kubelo Moleko, 23, Data Assistant