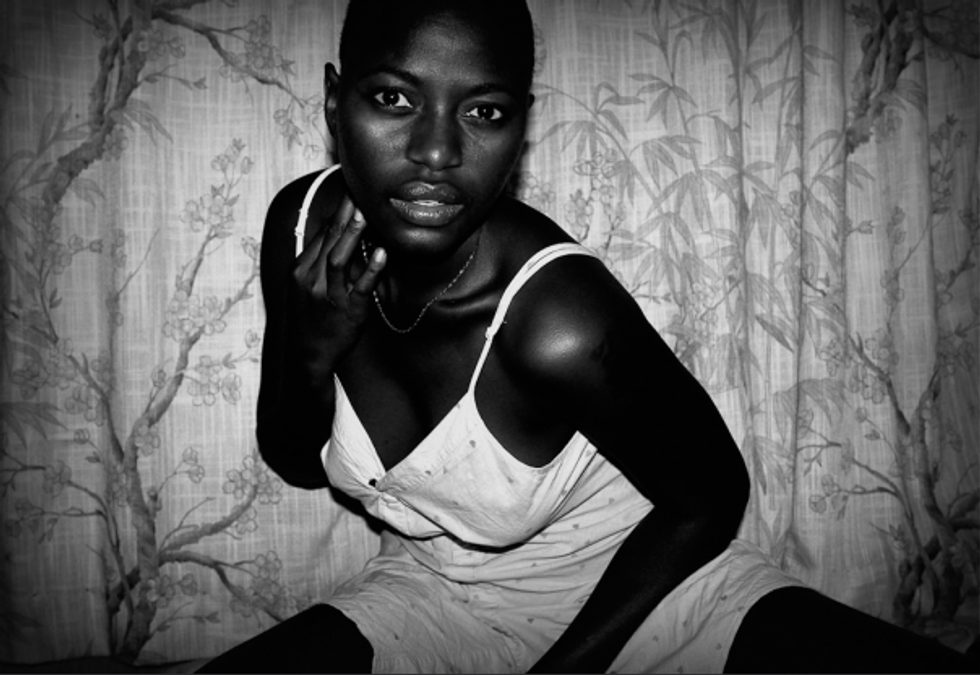 ---
*Jenevieve Aken
Delphine Fawundu led a group of 5 burgeoning female Nigerian photographers in a 3-day self-portrait workshop this past August 8-10. The workshop was a part of Fawundu's artist residency at the African Artist Foundation in Lagos, Nigeria. She began the workshop by introducing and exploring the self portraiture of other women photographers like Renee Cox, Mfon Essien, Helen Amouzou and Majida Khattari as well as her own work. These examples proved to be perfect inspiration for the women in the workshop as it sparked their creative eye and they set out to create their own projects.
*Jenevieve Aken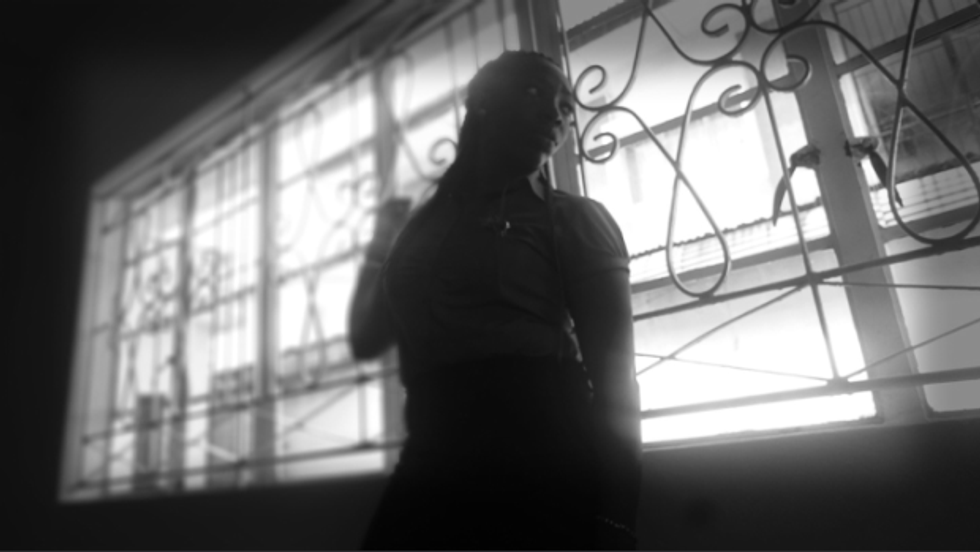 *Jennifer Ethagbe
The workshop concluded with the completion of each woman's individual photo-story. Jenevieve Aken's project entitled "Spotlight on Low Cut" explores her sexuality as a model. her images are bold, monochromatic and angular--all feature Jenevieve's striking gaze and some of the most intriguing feature Jenevieve posing nude. Jennifer Ethagbe's project reflects the many sides of herself and expresses her "desire to be more courageous." Lanre Fawehinmi's project played with space, walls and angles to evoke the feeling of hiding--her use of shadow particularly highlighted this feeling and her execution makes it hard to believe that at the time of the workshop she had only been practicing photography for 3 weeks. Deola Gold's project, titled "Evolving," was inspired by the saying "those who dance are thought insane by those who cannot hear the music." Her photos were highly theatrical--she used duplication and filters to enhance her shots. All of her photos were taken in only 10 seconds using a speed light and a tripod giving many of her photos a blurred explosion effect - she was the only photographer to utilize text in her images. Omoligho Udenta's project explores the multiple roles that she takes on in life as a mother, wife and worker living in her environment. Udenta was the only photographer in the workshop to photograph an object in representation of herself--she put together four tonal images of a baptismal gown to symbolize herself. She was also the only photographer to include another person in her images--in two photographs she appears with her son--a profound choice in that her son is, in reality a recreation of herself.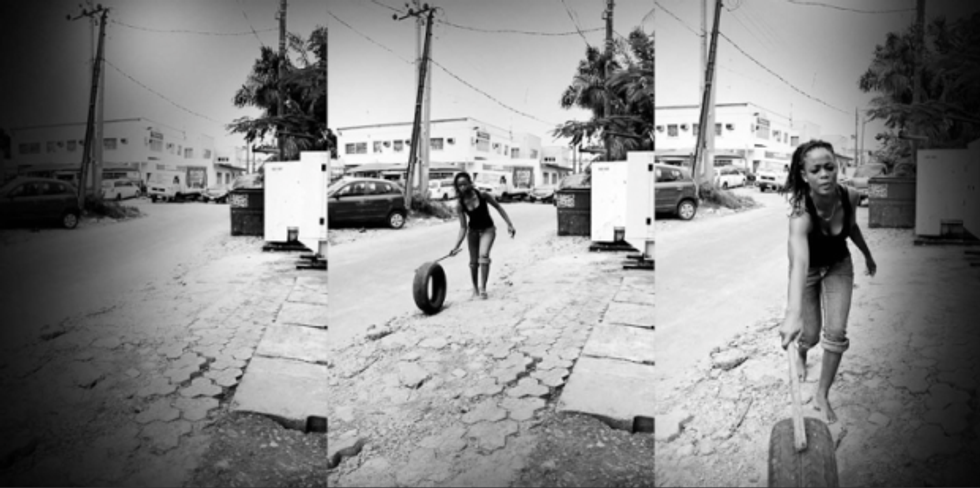 *Deola Gold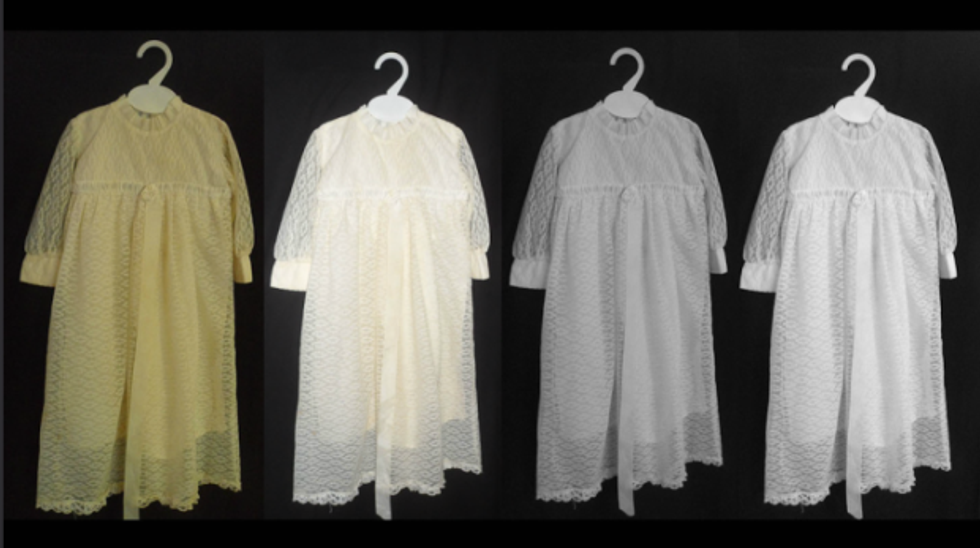 *Omoligho Udenta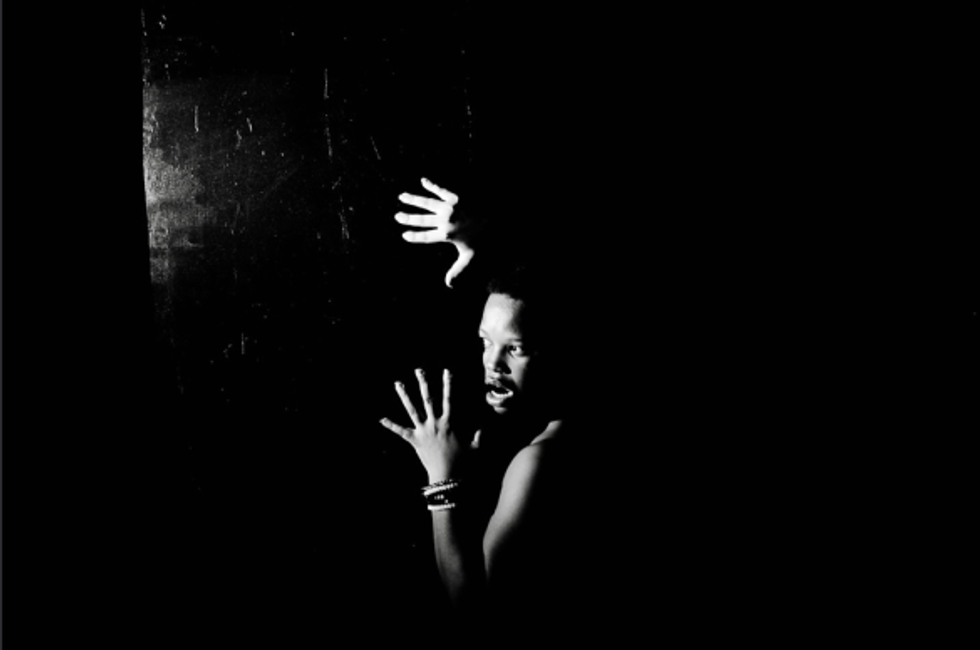 *Lanre Fawehinmi
To see all of the photos from the workshop and to learn more about the project click here.