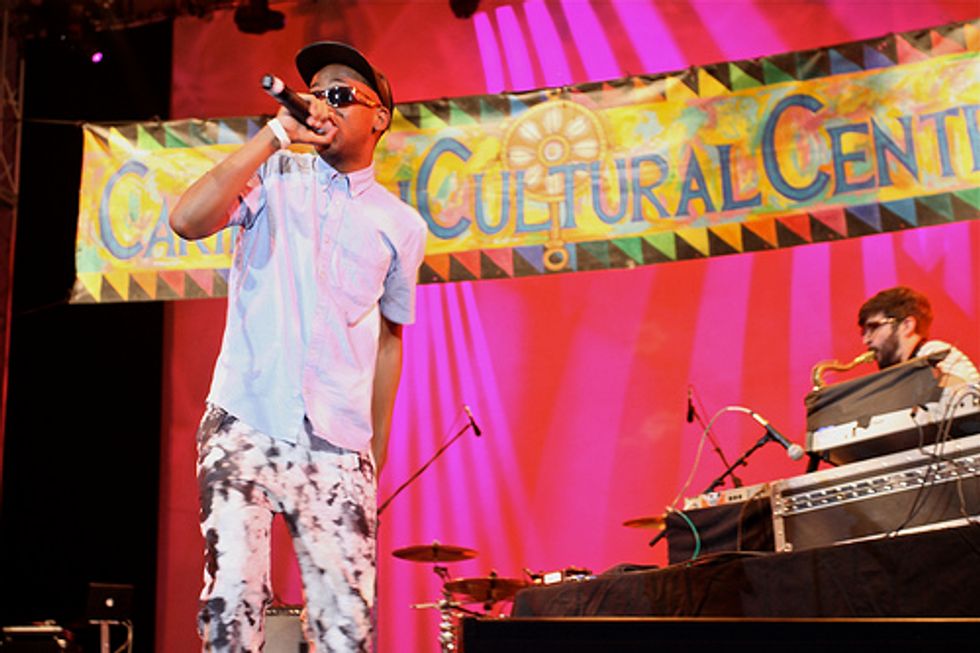 [flickr http://www.flickr.com/slideShow/index.gne?group_id=&user_id=45018140@N08&set_id=72157627271584213&text= expand=1]
Created with Admarket'sflickrSLiDR.

---
This past Sunday it was live at Lincoln Center's Live From the Continent showcase of new African talent, presented by Society HAE and the Caribbean Cultural Center. South Africa's electro-DJ-producer-hipster-rapper Spoek Mathambo got people jumping, and then Blitz the Ambassador (hailing from Brooklyn by way of Ghana) came on and ruled the stage. Killed it. Chizzeck out these photos by Michael July.