Events
Photos: The Women of Harare Intl Festival Of The Arts 2012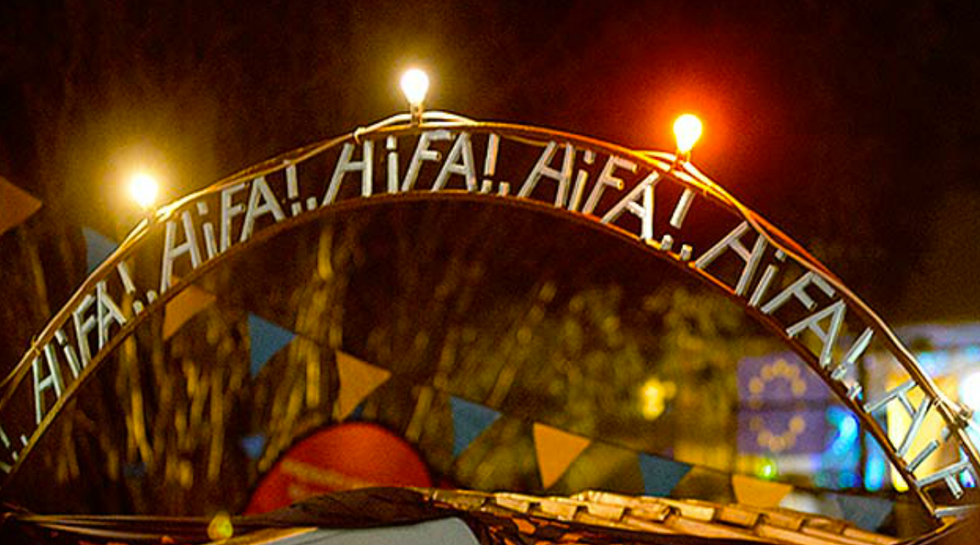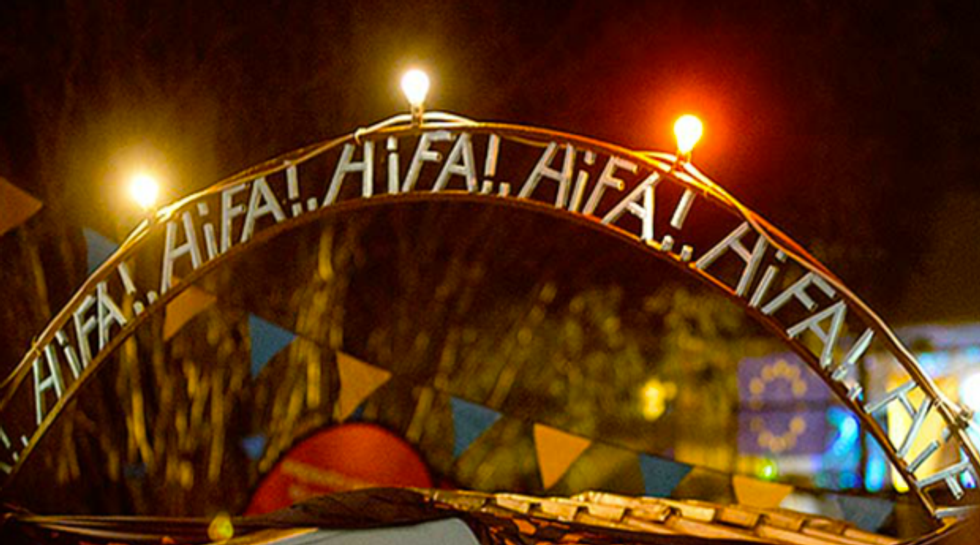 ---
The Harare International Festival of the Arts, or "HIFA" wrapped up on Sunday after 6 days of blasting music, art, and ideas from the center of Zimbabwe's capital. We checked out the festival over the weekend.
For the past 13 years, HIFA has been a dependable festival in Zimbabwe. Step into the Harare Gardens, where HIFA locates itself, and you won't really know where you are (the abundance of Shona statues might be a give away). Run by Manuel Bagorro, a program manager at Carnegie Hall most of the year, and supported by a volunteer staff of local students and artists, HIFA is an extremely welcoming and exciting place to visit.
The HIFA program for 2012 featured a diverse range of female artists from across the continent. We caught up with Maria de Barros, Liz Ogumbo, Maia von Lekow, and Edith WeUtonga to learn more about their experiences at HIFA (although there were many more).
[embed width="620"][/embed]
Maria De Barros is a musical ambassador for Cape Verde. She calls her music "Africa meets Brazil and the Caribbean." De Barros calls Cesaria Evora, arguably West Africa's greatest vocalist, a godmother and inspiration. Now living in Los Angeles, De Barros plays her west African creole music around the world. Her fourth album is a ways away, but the process is interesting. The bassist and drummer are De Barros's producers and they collect about 70 new pieces from Cape Verdean (young) writers and musicians in Cape Verde and the diaspora, compile them, and Maria choses what will go on her album. Maria says that her favorite thing is to introduce people to Cape Verde.
[embed width="620"][/embed]
Liz Ogumbo was waiting for us with one of her designed handbags, after her friends Tumi and the Volume finished a set. Ogumbo calls herself a "Beautiful Creative Entity," which we think is starting to catch on. From her latest music video, you'll see how Liz is a hybrid artist–part designer, part singer, part model. Though expensive, Ogumbo's favorite project right now are her "Fashion meets Music" shows, where she produces a fashion show with a live girl band. We appreciate her fun, chic humor.
[embed width="620"][/embed]
Maia Von Lekow, also hailing from Nairobi doesn't have an album out yet (it's on its way), but she has a lot of experience playing and writing. At her performance in the Lay's Stage at HIFA, reactions included "She's stunning!" and lots of laughs at her playful relation with her band and jokes; like how she describes herself as a "Point 5". Her tunes bring a new sense of "chill" to the African music scene.
[embed width="620"][/embed]
Edith WeUtonga, though a musical and theatrical hit in Zimbabwe, she has yet to play outside her native country. Walking through the HIFA grounds, everyone stopped Edith to say hello. She explained to me that initially people were taken with the fact that she sings and plays the bass in her band. Pulling from groove, jazz, and tradition, Edith's messages are about social issues. On her album, Utonga, one song called "Hutungamiri" asks "What's leadership?" Some people in Zimbabwe have been reluctant to play the song on the radio in case of government backlash, but she keeps performing it wherever she goes. Another album is due out at the end of the summer, so keep your eyes peeled.
[embed width="620"][/embed]
Lastly, we didn't get to talk to Netsayi, but the Zimbwean "Electrofolk" singer made an appearance at HIFA. After starting her career in London where she grew up, Netsayi has moved back to Zimbabwe and has her own take on traditional music and jokes about her time abroad. Her two albums, Chimurenga Soul and Monkey's Wedding are chocked full with fun and serious tunes.
Our last stop was at a legendary Harare hangout–the Book Café. If you plan to visit Harare, the Book Café is where Zimbabwe's leading artists congregate and perform. It turned out that many HIFA artists also made the Book Café a stop on their Harare visit to talk with the director, Paul Brickhill and see the venue's new space. Most evenings one can find live music or poetry on the Book Café stage, and with a new pizza oven on board, it may also make good stop for others.
To keep up with HIFA and be the first two know the details of the 2013 festival, you can sign up for a newsletter or follow the festival on Twitter or Facebook.