Pierre Kwenders' Congolese Rumba-Inspired Electropop In 'Mardi Gras' [Premiere]
Pierre Kwenders blends Congolese rumba and contemporary beatwork in "Mardi Gras," watch the video single.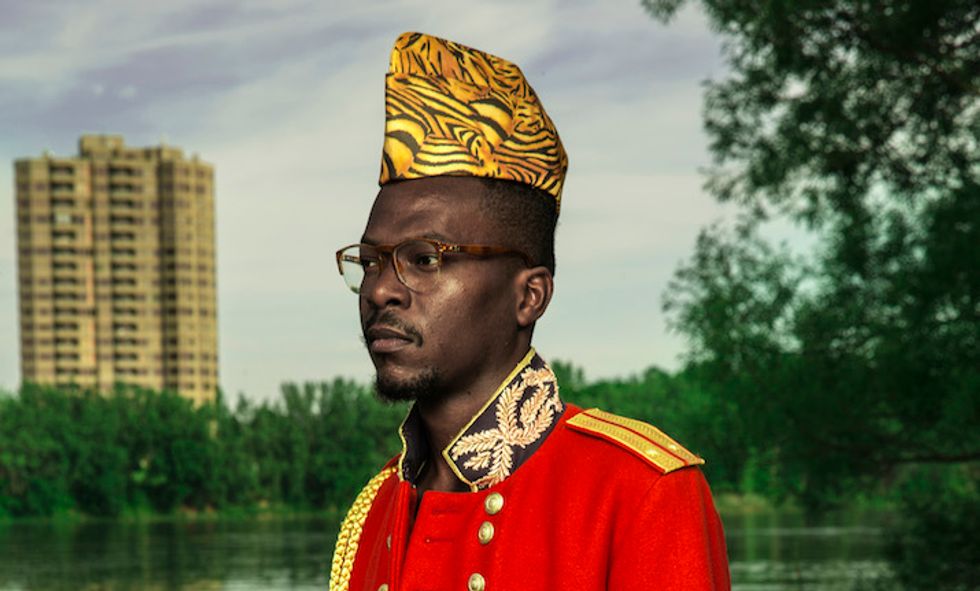 ---
Pierre Kwenders makes unique electropop productions that blend elements of Congolese rumba (soukous) with contemporary beatwork. The Quebec-born Congolese artist, who cites Johnny Clegg and "music from the 80s" as influences, just dropped his 11-song debut full-length Le Dernier Empereur Bantou, which features the likes of Baloji, Samito, Poncho French and The Posterz. The album, recorded over the past two years in Washington D.C., Nova Scotia and Montreal, has already earned him a nod as one of Radio-Canada's 2014-2015 Révélations. In "Mardi Gras," premiering with us today, Kwenders molds Cajun rhythms into a booming pop track featuring Radio Radio's Jacobus. Watch the striking music video for the single and the trailer for Le Dernier Empereur Bantou below. Pierre Kwenders' debut LP is available now on CD/Digital from Bandcamp and iTunes.