Ninja Tune producer Poirier delivers a dancehall & soca-inspired remix of Pierre Kwenders' "Sorry."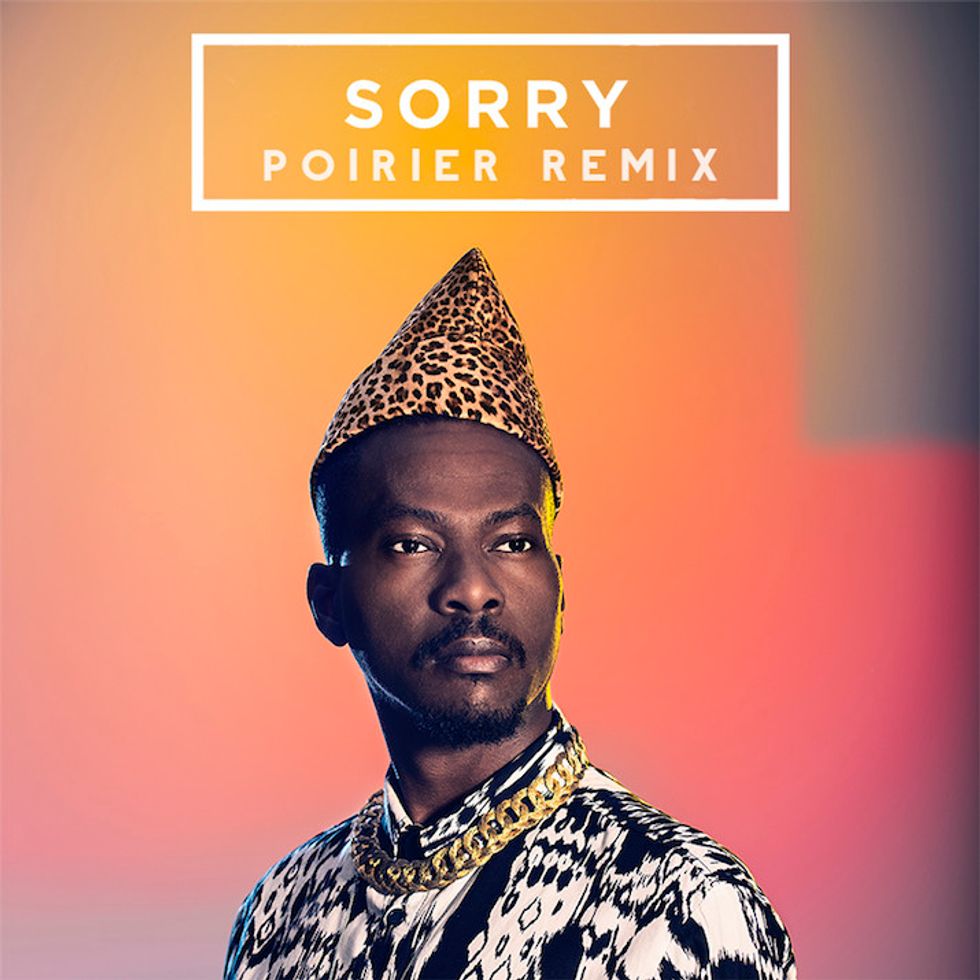 ---
Artwork & Photography by LM Chabot.
Back in October we featured Quebec-born Congolese artist Pierre Kwenders' "Mardi Gras," a highlight off his soukous-meets-electropop debut Le Dernier Empereur Bantou. Since then, the Montreal-based Kwenders has toured across Canada & Europe and, recently, his full-length has received a Juno Award nod for 'World Music Album of the Year.' To celebrate the nomination, Kwenders has enlisted fellow Montreal producer and Ninja Tune signee Poirier to remix LP track "Sorry," a reflective tune about forgiveness & regret "inspired by a church song that Kwenders used to sing when he was in a choir." On his remix, Poirier (who did production work on the album's "Kuna Na Goma" ft. Baloji) takes the original into bustling, dancehall & soca-inspired sonic territory. Stream our premiere of Pierre Kwenders "Sorry (Poirier Remix)" below. Le Dernier Empereur Bantou is available now on Bandcamp and iTunes.